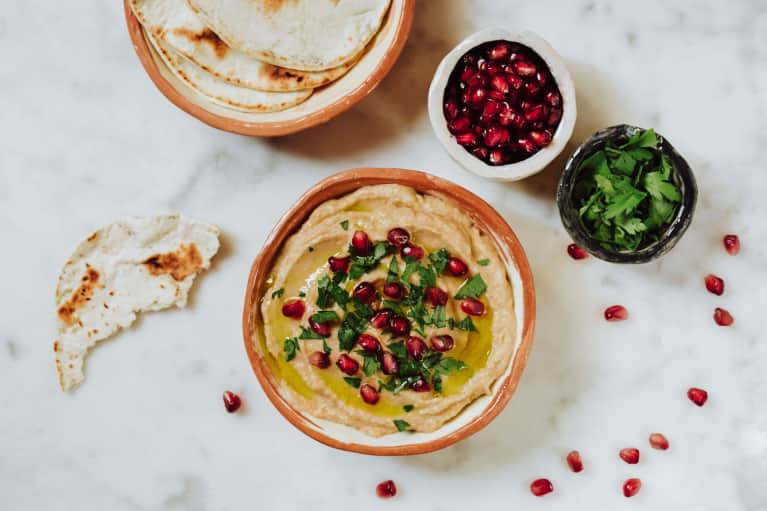 I'm always looking for new ways to make my cooking even healthier without changing the flavors I love. But all the healthy greens powders I've tried in the past haven't exactly impressed—that is, until I tried mindbodygreen's organic veggies+.
I first tried this organic greens powder a few months ago, after seeing the talent on an mbg moves shoot use it as fuel after a workout. She recommended mixing it with coconut water, which I promptly tried—and the more I used it, the more I started to incorporate it into various recipes and smoothies. The best part: It didn't affect the taste at all, and this greens powder quickly became a part of my regular diet.
Why I like organic veggies+.
I eat a really balanced diet and allow myself to enjoy the foods I'm craving, and throwing this veggies powder into the mix allows me to feel even better about what I'm eating. Especially if I'm making a pasta dish, I can easily add a tablespoon to my pesto to enhance the nutritional value of my cooking without that gritty, bitter taste that comes with most greens powders.
With a range of organic sea vegetables, berries, and leafy greens, I don't have to worry about whether I'm getting a variety of nutrients—the answer is yes!
I'm still on my first jar of organic veggies+, but I will definitely be repurchasing. When I don't have a million ingredients around but still want to feel like I'm getting a range of good-for-me organic botanicals, I'm thankful for the ease of this nutritious greens powder.
How I use organic veggies+ to take my recipes to the next level.
I love throwing organic veggies+ into really any recipe I'm whipping up for some extra nutrients and the peace of mind that I'm doing something good for my body.
I drink a lot of smoothies, especially in the summer, and in the morning after my workouts I sneak it into my shake for some bonus essential micronutrients like iron and potassium, plus a good source of fiber, too. Even though my smoothies already include plenty of healthy ingredients, this greens powder is added insurance that I'm getting the most bang for my buck out of my meals.
Another staple? Homemade hummus in my food processor with a tablespoon of organic veggies+. The powder surprisingly doesn't change the taste at all. (But beware, the color may be a little darker than traditional hummus!)
Here's my favorite hummus recipe starring this powerhouse powder, if you need some inspiration for using yours:
Sarah's Hummus With organic veggies+
1 can chickpeas
⅛ cup tahini
1 lemon, juiced and zested
¼ cup olive oil
½ teaspoon cumin
¼ teaspoon cayenne
1 garlic clove
Whatever fresh herbs you have on hand—I love to use basil or parsley
Pinch of salt
1 tablespoon mbg's organic veggies+
Combine all ingredients in a food processor and process until smooth.
Enjoy!
If you are pregnant, breastfeeding, or taking medications, consult with your doctor before starting a supplement routine. It is always optimal to consult with a health care provider when considering what supplements are right for you.
https://www.mindbodygreen.com/articles/sarah-axelrad-veggies-review