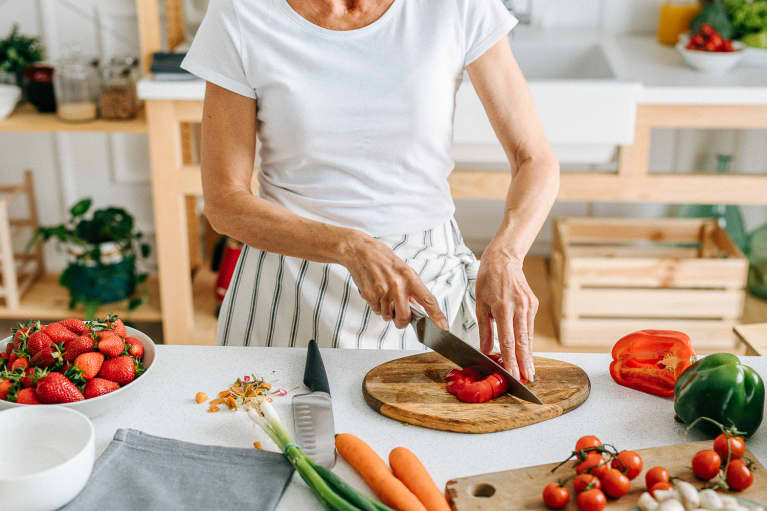 Our editors have independently chosen the products listed on this page. If you purchase something mentioned in this article, we may earn a small commission.
August 6, 2022 — 11:25 AM
If there's one thing I'm willing to invest in, it's a good kitchen appliance. Seeing as I often spend my free time in the kitchen testing out new recipes, I'm always looking for things that will take my meals to the next level while cutting down on the actual effort I have to put into making them.
Last year I decided to purchase an air fryer to compliment my other trusty appliances (I'm obsessed with this food processor). The item was all the rage on TikTok, and I envied the idea of cooking food without transforming my kitchen into a sauna. But as I researched my options, it became apparent that I didn't necessarily need to break the bank in order to receive a high-quality product. Case in point: The Chefman Air Fryer.
Why I chose the Chefman Air Fryer.
I only ever make meals for myself, so I knew that I didn't need a massive appliance that would take up room in my already cramped kitchen—but that didn't mean I was willing to sacrifice power. When I watched a friend who owned the Chefman Air Fryer heat up dumplings in a matter of minutes without touching the stove, I was sold. Not to mention the price tag: a mere $37! And if that wasn't enough to get me to bite the bullet, the 13,000+ five star reviews on Amazon certainly were.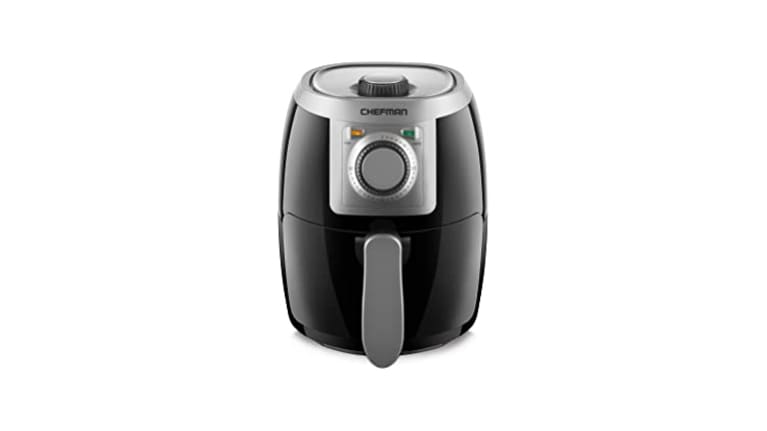 Amazon
Chefman Air Fryer
$NaN
The beauty of an air fryer is that it effectively eliminates, or at least significantly reduces the amount of oil you're cooking in. While ingredients like extra virgin olive oil are excellent in moderation for their offering of healthy fats, the less I can use of it, the better—especially considering I like my veggies crispy.
The Chefman Air Fryer offers temperatures ranging between 200 and 400 degrees Fahrenheit and can cook your food for up to 60 minutes (a time limit that I have personally never hit—the appliance is just that effective!) Another highlight? The 2-quart basket on this air fryer is dishwasher safe, so that means I don't have to waste any time scrubbing in between uses. Plus, it's the perfect size for one.
I'm partial to frying up broccoli and cauliflower as the perfect side to nearly any dinner, and I've genuinely found myself eating more vegetables since making this purchase. My favorite crispy texture can be achieved without cranking up the oven, which is a major win during the summer in my air conditioner-less apartment. And with the sheer volume of air fried TikTok recipes going viral, it's fun to see if these trends are actually worth the hype—even as the most amateur chef.
It's easy to assume that you need to shell out an exorbitant amount of money to get the highest quality product, but this $37 tool proves that you don't need to break the bank to create envy-inducing veggie recipes. Not only is it functional, quick, and effective, but the Chefman Air Fryer has also quickly become my most beloved kitchen appliance—and if you know me, you know I take my cookware seriously.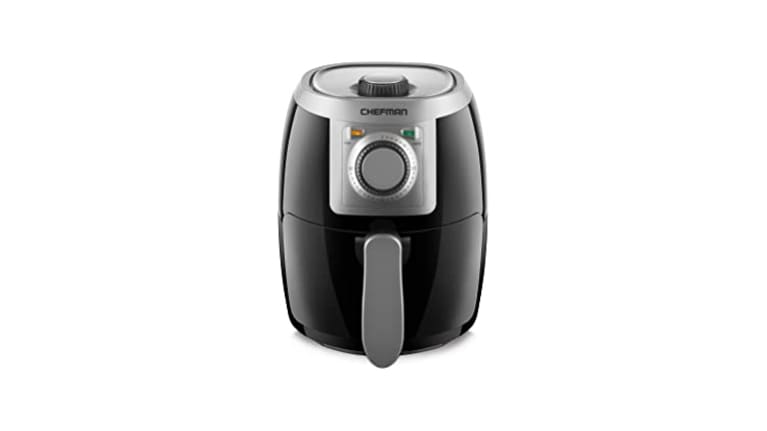 Amazon
Chefman Air Fryer
$NaN
https://www.mindbodygreen.com/articles/chefman-air-fryer-review