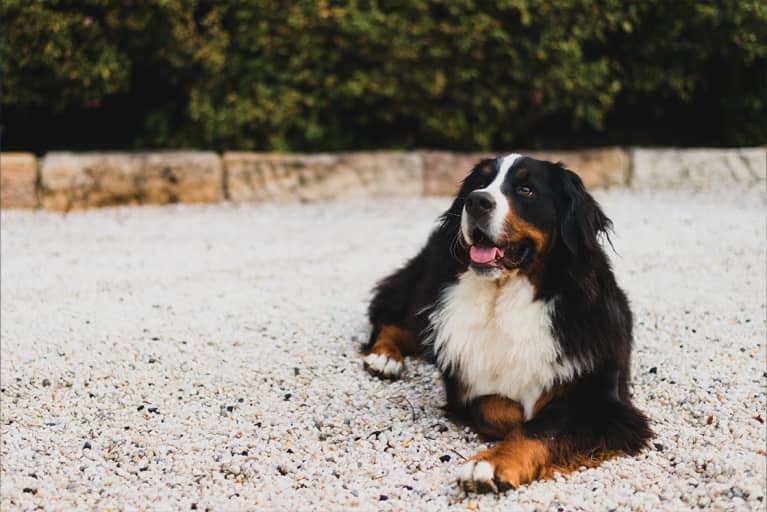 Our editors have independently chosen the products listed on this page. If you purchase something mentioned in this article, we may earn a small commission.
August 8, 2022 — 23:02 PM
When my home is clean, my mind also tends to feel more at ease. While it might seem like personal preference, the ritual of tidying my space gives me a sense of calm that's backed in science. But one of the biggest obstacles of keeping my space immaculate is my dog—and more specifically her abundance of fur. 
My pup is a mini Australian shepherd with a plush coat and undercoat that's prone to matting. In the summer, I often find stray strands in the sheets, on my floors, and even in my morning cup of coffee. While I've found ways to pick up hair after it's dispersed throughout my space—such as a powerful vacuum and a pet hair remover—I've rarely tried to be proactive in preventing shedding in the first place. 
Then I discovered the Shiny Pet Dog Comb on Amazon.
Why I chose the Shiny Pet Dog Comb.
Since my dog was a puppy, she has absolutely hated getting brushed. Multiple brush handles have even met their demise in her jaws, and I've found the only way to stop her chewing is by providing a distraction.
Her contempt for grooming beyond a regular bath has turned into a struggle to compete with fur mats and shedding. After trying different brushes for dogs with long fur, I finally caved on testing out a comb instead. More than 5,900 five-star ratings on Amazon led me to the Shiny Pet Dog Comb, which reviewers called both "game changing" and a "life saver." 
Similar to the plastic combs used on picture day in elementary school, the budget-friendly pick has two lengths of metal teeth. The shorter, thinner teeth untangle her top coat, while the longer, thicker ones power through the trenches of her undercoat. The combo makes this $13 tool the easiest way to restore my pup's fur to full shine while removing any uncomfortable mats.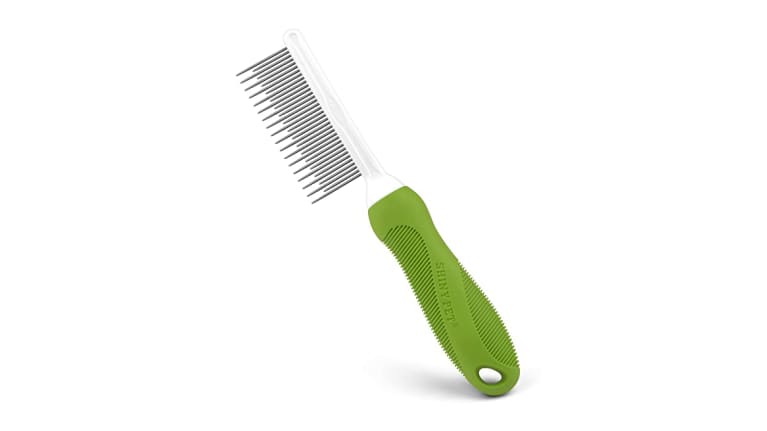 Why the Shiny Pet comb has my pup's approval.
In the past, my dog would growl or try nibble at my fingers when I was brushing her, but the Shiny Pet Dog Comb is so gentle that she barely notices (unless the teeth come against a particularly large tangle). This makes grooming a more pleasant experience for both of us and ensures I can actually make my way through her lush coat. 
Despite having a gentler pull, the comb is no less efficient. It easily powers through the undercoat to remove loose fur, which collects around the base of the teeth. Once the brush starts to feel full, I slip the bundle of hair off the teeth and toss into my compost. Just five minutes of combing often leaves me with a pile of loose fur at least the size of a grapefruit (if not a melon)—and a happy pup. 
Along with finding a low-effort way to groom my dog, the biggest perk of adding this comb to my toolbox has been a huge reduction in shedding. I find far fewer tumbleweeds of fur under the couch, and spend less time trying to remove stray strands from my clothing. Plus, her coat looks incredible (as evidenced below).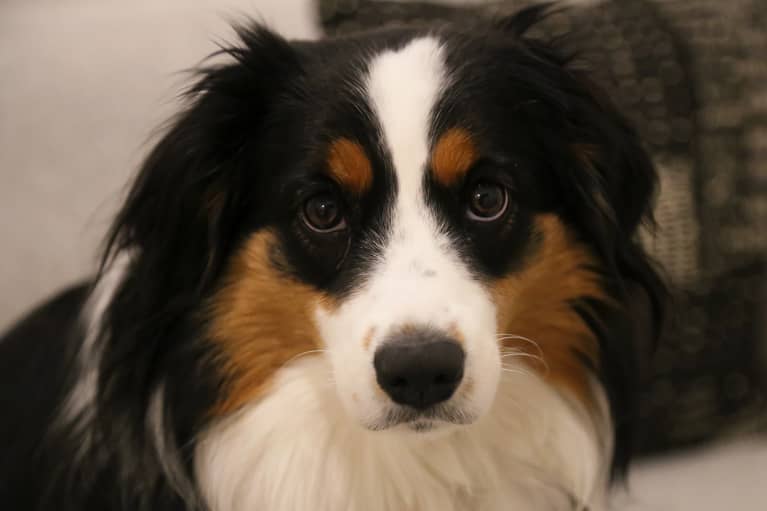 Tidiness is key to keeping my space an oasis, which means finding a way to deal with pet fur. While I used to count on post-shedding pick-up hacks, taking action to stop shedding is the newest way I keep my space clean—and nothing is more efficient than the Shiny Pet Dog Comb. At just $13, it's also one of the most affordable ways I've found to keep my space clean. As one reviewer raved, you don't need to waste money on expensive products when you can just turn to this budget-friendly pick.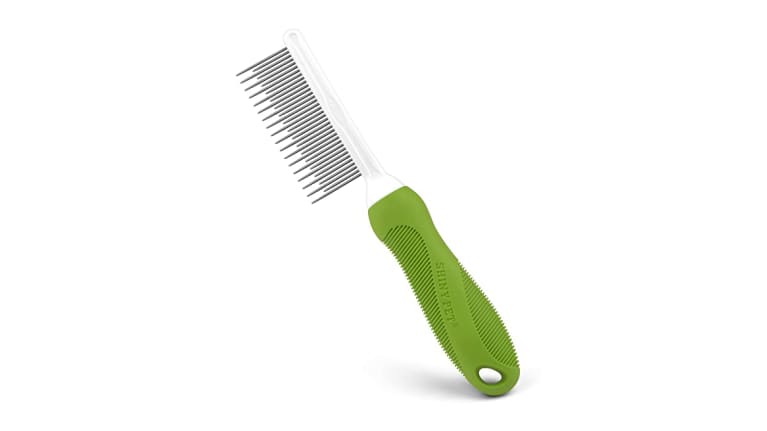 https://www.mindbodygreen.com/articles/shiny-pet-comb-review-amazon-best-seller