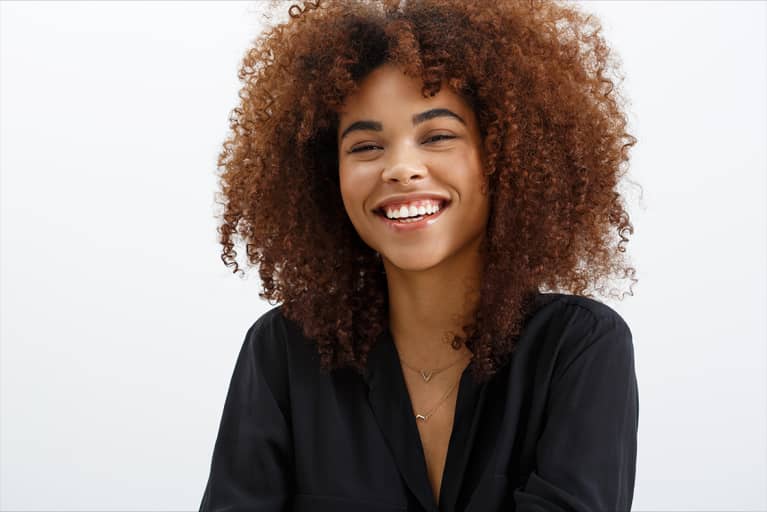 August 17, 2022 — 10:25 AM
For as long as I can remember, I've gotten easily overwhelmed by tasks. Whether balancing my school course load, juggling my story deadlines as a journalist, or simply trying to find the time to run errands and tackle chores, I often find myself getting mentally stuck as I stare at my to-do list and wonder how the heck I'm going to accomplish everything in a timely fashion.
In high school and college, I assumed these were just overachieving student tendencies that would go away once I graduated and didn't have a GPA to worry about (ha!). Imagine my surprise when I realized that entering the workforce as a young adult did not, in fact, make my easily overwhelmed nature subside, but instead, intensified it. 
In the past, this combination of traits has led to a vicious cycle of burnout from pushing myself until I'm physically, mentally, and emotionally fatigued.
While I wouldn't call myself a recovered workaholic just yet (though I'm actively working on it!), I understand how vital self-care and stress management are to my holistic well-being now. 
My brain, however, is still learning the ins and outs of managing stress. If you've ever burned out before, you know firsthand the mood challenges that come with mental fatigue. Without training your brain and body to be more resilient when encountering stress, pressures become overwhelming—and quickly. 
Trying different stress management techniques.
And while these strategies certainly help soothe my nervous system and calm my active mind, it's easy to convince myself I don't have the time, or that I'll just "start tomorrow." (Let's be real, I probably won't.) 
I thought I had tried everything to relax, aside from abandoning society altogether and living off-grid as a hippie homesteader (a fantasy I admit I still have from time to time). So imagine my shock when a soothing sense of calm came from the most unexpected source: a nootropic supplement I started taking to help with my attention issues and enhance my executive function skills.
Enter: mindbodygreen's focus+
I've struggled with attention, concentration, and procrastination my entire life, so you can imagine my excitement when I found out we were launching focus+. 
My anticipation grew when I saw coffee-sourced caffeine as well as L-theanine on the list of ingredients, as these phytonutrients are both found in matcha—my favorite beverage for tackling a full day of to-dos. This dynamic duo works together to create a calm-yet-focused state that I can only describe as a clear-headed confidence in my own ability to conquer the task at hand.* 
Vitamin B12 is also included in the nootropic formula, which was equally exciting, as taking a high-potency B complex supplement has helped support my stress management efforts in the past (thanks to the critical role of B vitamins in neurotransmitter synthesis).* 
The obvious mood benefits of focus+
Though I knew very little about nootropics at the time of our focus+ launch, I was convinced this supplement was going to help me become more productive, energized, and focused.
I'm happy to report that I was spot-on with these benefits—focus+ does help improve my attention and support sustained energy levels (due to the combined efforts of sustained-release caffeine from green coffee beans, vitamin B12, guarana, and Panax ginseng).* 
But focus+ delivers an unexpected benefit that promotes my overall mental well-being as well: Its mood balance and stress resilience benefits are highly palpable.* I'm not only on-task and productive throughout the day, but also relaxed about my to-do list in a way I honestly didn't think was possible. 
And this mood lift is noticeable to others, too! After finishing up my first month of focus+, there was about a week gap before my new bottle arrived. When it finally did, I took it the next morning and felt ready to take on the day. I greeted my coworkers with a sunny disposition during our early morning meeting and explained that my fantastic mood was entirely due to focus+. (Thank you, nootropics!) 
I can't express how grateful I am that mindbodygreen created focus+. I can honestly say that this is the best focus supplement I've ever tried (and trust me, I've tested my fair share). 
The experiential effects, obvious mood lift, and sustained energy levels are unparalleled to any supplement I've tried before, and I'm genuinely excited to take it every morning.*
If you're looking for help with productivity, stress resilience, attention, or maintaining energy throughout the day, try mbg's focus+—you won't regret it!*
If you are pregnant, breastfeeding, or taking medications, consult with your doctor before starting a supplement routine. It is always optimal to consult with a health care provider when considering what supplements are right for you.
https://www.mindbodygreen.com/articles/morgan-chamberlain-focus-mood-benefits-review