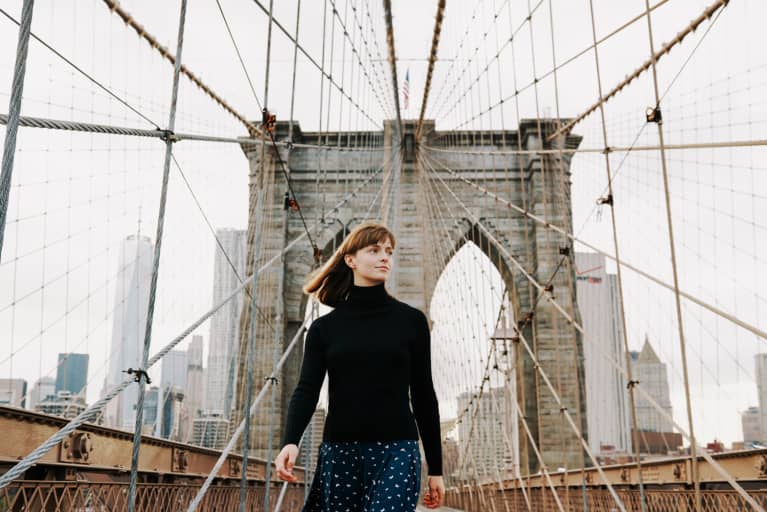 Our editors have independently chosen the products listed on this page. If you purchase something mentioned in this article, we may earn a small commission.
August 18, 2022 — 0:20 AM
I shouldn't love white sneakers as much as I do. It's ridiculous really. The pristine kicks are prone to turning a grayish brown over time, especially in the dirty New York City streets. Yet I own at least six different pairs that I rotate through regularly, each with a differentiating superlative that earns them a special place in my heart (and wardrobe).
My current lineup includes popular styles like Air Force 1s, Jordans, and Cortezes—but there's one pair that's quickly surpassing the others to become an absolute favorite: the Cariuma Oca Low Sneakers. I've been wearing the off-white canvas shoe for two months now, and I've been astounded. The comfy style packs plenty of arch support yet still looks so undeniably chic that my husband calls them my "fancy sneakers."
As someone who's alway searching for sustainable, supportive, and stylish footwear, I can't rave about these shoes enough. So allow me to do just that.
Why I love these comfortable sneakers.
Not only have the Cariuma Oca Low Sneakers maintained their crisp color amid city living (essentially a miracle), but they've made me feel effortlessly cool. I actually received one of my top five favorite compliments in them—I'll set the scene.
It was a super hot Friday in July, and I was meeting my dear friend and her 2-year-old at a park in Clinton Hill, Brooklyn. You see, her daughter goes to a preschool where they speak French to the bébés, and my friend said my sneakers made me look like one of the French moms she sees at the preschool. That was a longwinded way of saying these shoes are très chic.
And of course, I wouldn't be recommending these puppies if they weren't super comfortable. That's saying something because I walk everywhere. (Hey, a hot girl walk supports a healthy heart.) The cork insole provides just the right amount of arch support and cushioning—but it doesn't make the vegan sneakers too heavy or clunky. In fact, these are actually by far the lightest sneakers in my collection, which means they are the easiest to throw on and the most enjoyable to wear all day. 
My only warning is that the lower cut of the shoe's design requires special no-see socks, if you prefer a no-sock look. However it's a small price to pay for a sneaker that looks good with any outfit.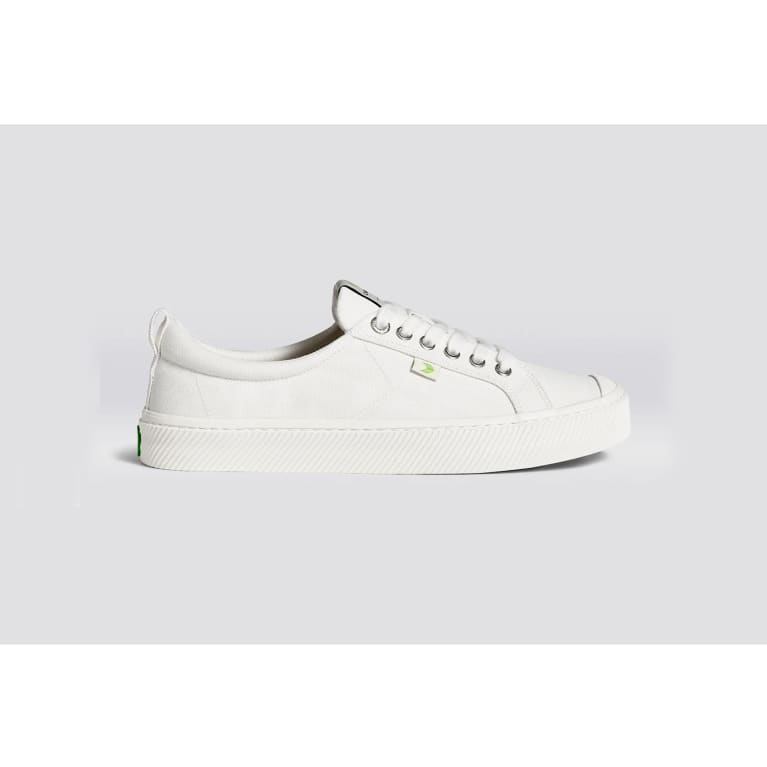 Cariuma Oca Low Sneaker
$78
Out of the six white sneakers I own, the Ocas were my first canvas pair. The fabric made me hesitant at first, as I assumed it'd get dirtier faster. The exact opposite has been true; the shoes still look practically brand new. And when it's time to wash them, it'll be as easy as tossing the sneakers in the washing machine (at the laundromat)—but I don't worry about that happening for a bit.
Plus, I won't feel bad about replacing these sneakers with a new pair of Cariumas when they do meet their end. The sleek shoe is made with primarily natural materials, including responsible sourced rubber, recycled plastics, and GOTS-certified cotton that's grown without pesticides or harmful chemicals. Constructed in ethical factories and shipped in recyclable packing, the Ocas hit all the must-haves for someone who cares about the environment.
When it comes to white sneakers, Cariuma OCA Low is my go-to. Equal parts functional and cool, they're the ultimate footwear for anyone who likes shoes that look as good as they feel—all for less than $78.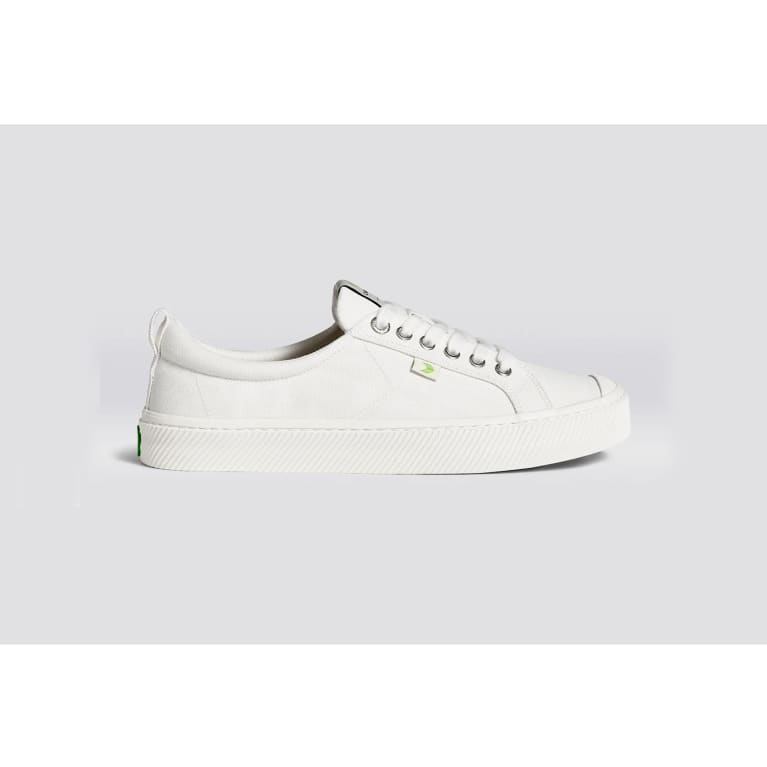 Cariuma Oca Low Sneaker
$78
https://www.mindbodygreen.com/articles/cariuma-oca-low-sneaker-review