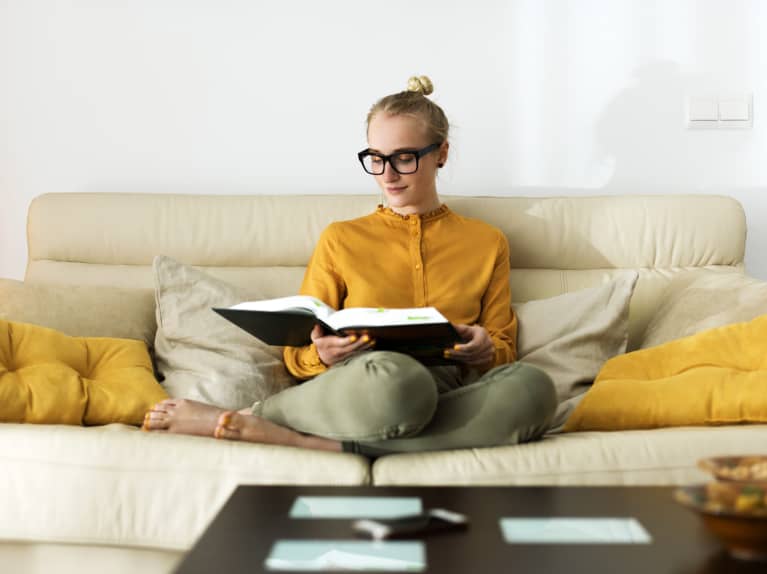 August 19, 2022 — 2:20 AM
If there's one good thing that came of the last several years it's the realization that health and wellness in its many forms is absolutely essential to prioritize in the day to day. But getting started on that health journey isn't always easy, making it increasingly important for there to be expert resources available to provide guidance and support from a holistic perspective. Enter: health coaching. 
The unfortunate reality is that the current healthcare system is built more on remedying visible symptom instead of looking for the root cause. That's why health coaching offers a new and unique angle, peering deeper into your well being to not only treat conditions but prevent and even reverse them. But while helping people is rewarding in and of itself, is it a lucrative career path financially? Here's what you can expect from a health coaching salary.
What is the average salary of a health coach?
The average health coaching salary is highly dependent on your level of qualification, location, and experience in the field. According to Indeed, the average base level salary is around $42,000/year, with Glassdoor concurring a similar base of $48,000/year. However, with more certifications and experience with clients, Indeed estimates that within 10 years you could make closer to $57,000/year.
That being said, the salary information surrounding health coaching is still rather hazy. Since this is a highly customizable career path, there's a pretty big potential range, and your own personal business plan will largely determine your salary.
Is there a demand for health coaches?
Now more than ever there is a strong demand for health coaching, increasing rapidly over the past few years due to the focus on holistic wellness. "There's a big enough demand that now insurance companies are looking to reimburse health coaches for their services, and doctor's offices (like functional M.D.s) are hiring health coaches to help with compliance," bestselling author and holistic nutritionist Kelly LeVeque previously shared with mbg.
It's predicted that this demand will continue to rise, and with that, it will become increasingly important to acquire accreditation so you can be at the top of your field. Practical experience will also make a world of difference. "Real-life experience and training is critical to starting as a health coach, and to feeling confident without having that impostor syndrome," LeVeque added. 
How to become a health coach.
If you're interested in becoming a health coach as your full-time job, you'll first want to take a course to give you the base level of skills. The NBHWC has set the standard for health coaching, so looking for courses with the accreditation will allow you to know you're making a selection that will actually provide the tools you need to give your clients the highest level of care. "The NBC-HWC credential represents training, education, and assessment that a health and wellness coach obtained in order to become board certified," NBHWC executive director Leigh-Ann Webster, NBC-HWC, CPT told mbg.
Once you have completed a training program, you will then have to take a test before officially receiving your health coaching certification. "If you intend to make health coaching your business, get clear on what your specific goals are," Jess Cording, M.S., R.D., CDN, previously explained. 
From there, you'll want to create a business plan, build a client base, and get some hands-on experience. The good news? If you take a great course (may we recommend mindbodygreen's Health Coaching Certification?) you don't necessarily need to acquire a health-related college degree, although it may help increase your salary.
As with any career path, it's important to fully learn what you may be getting into before making the leap. Health coaching continues to rise in demand and is an undeniably rewarding career. Whether you're looking to add a certification to your existing job title or are hoping to make health coaching full-time work, creating a bullet-proof business plan will ensure you're taking on this rewarding role while still making a livable and fair wage. 
https://www.mindbodygreen.com/articles/health-coach-salary