Whether you're trying to lose weight, start your fitness journey, or achieve just about any other personal goal, mental strength plays a big role.
But how do you keep those positive vibes going when life gets stressful? Sometimes all it takes is a simple reminder or affirmation to turn your mood around.
Next time you hit a bump in the road, these positive quotes can add a dose of brightness to your day and help you get back into a glass-half-full mindset.
1. "The way to get started is to quit talking and begin doing." —Walt Disney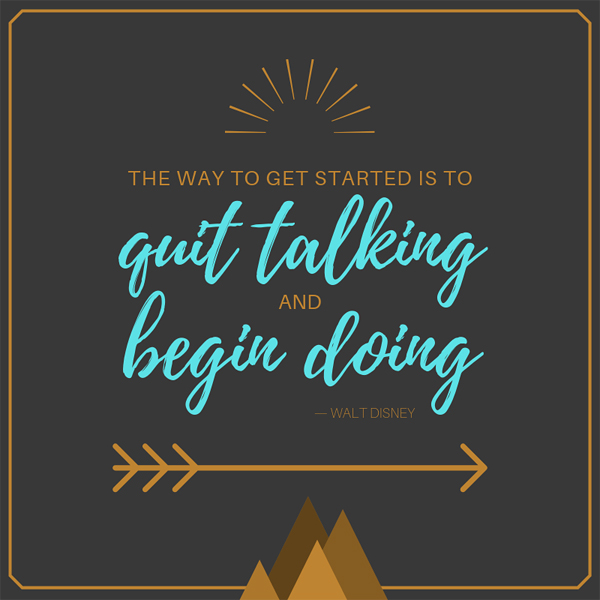 2. "It's not whether you get knocked down, it's whether you get up." —Vince Lombardi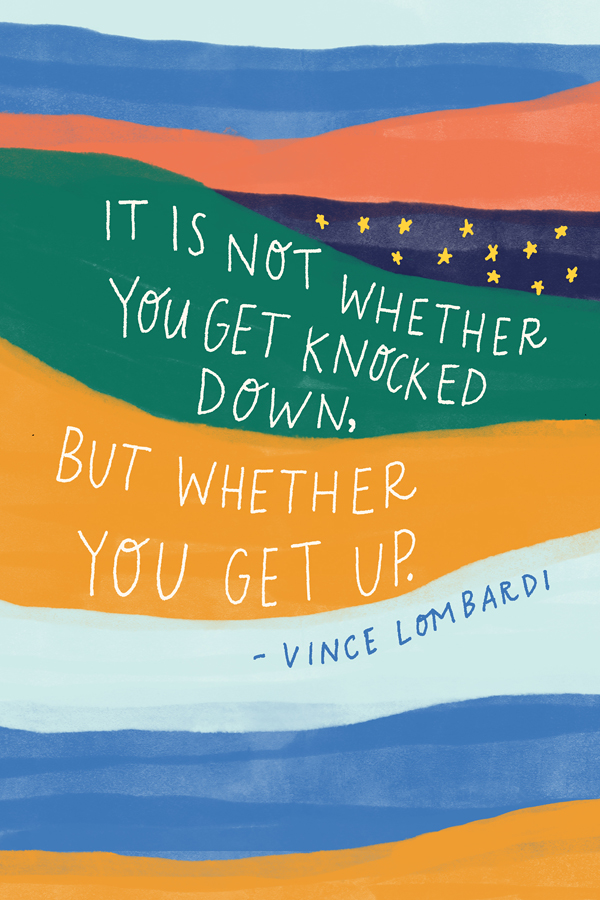 3. "You can, you should, and if you're brave enough to start, you will." —Stephen King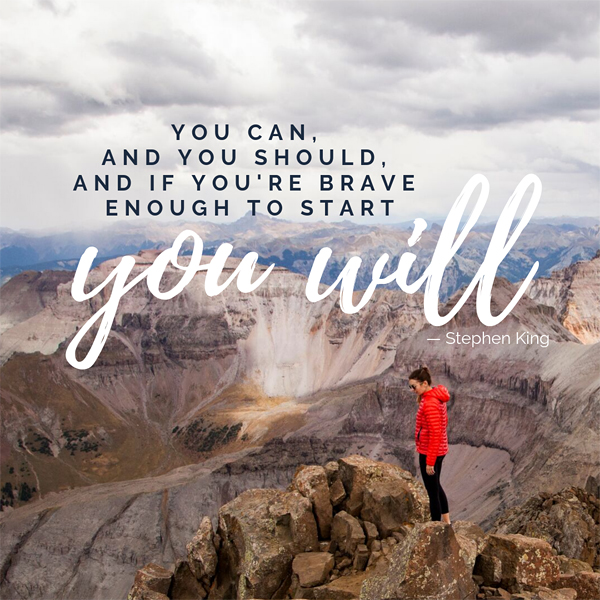 4. "What you lack in talent can be made up with desire, hustle, and giving 110% all the time." —Don Zimmer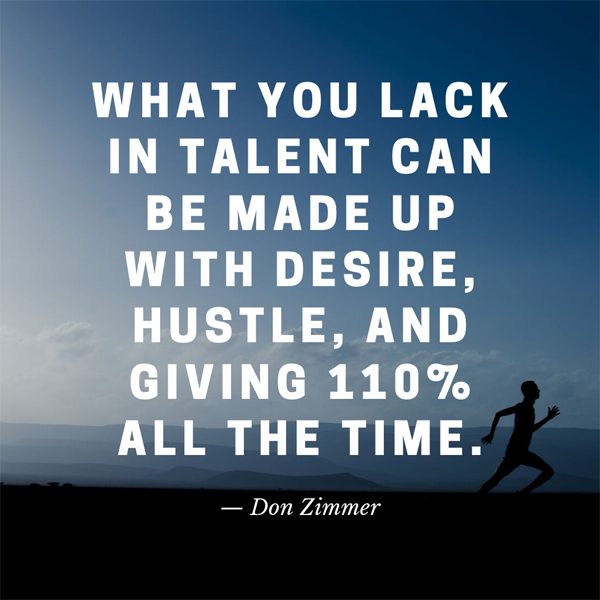 5. "Things work out best for those who make the best of how things work out." —Unknown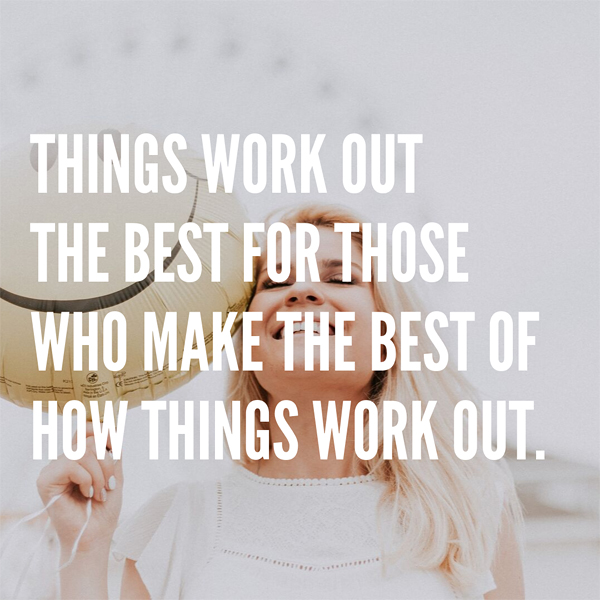 6. "…always stay true to yourself and never let what somebody else says distract you from your goals." —Michelle Obama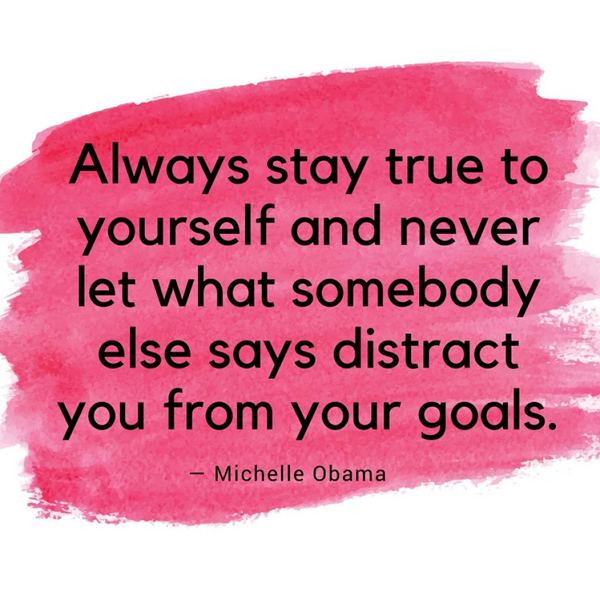 7. "Keep your face always toward the sunshine, and shadows will fall behind you." —Unknown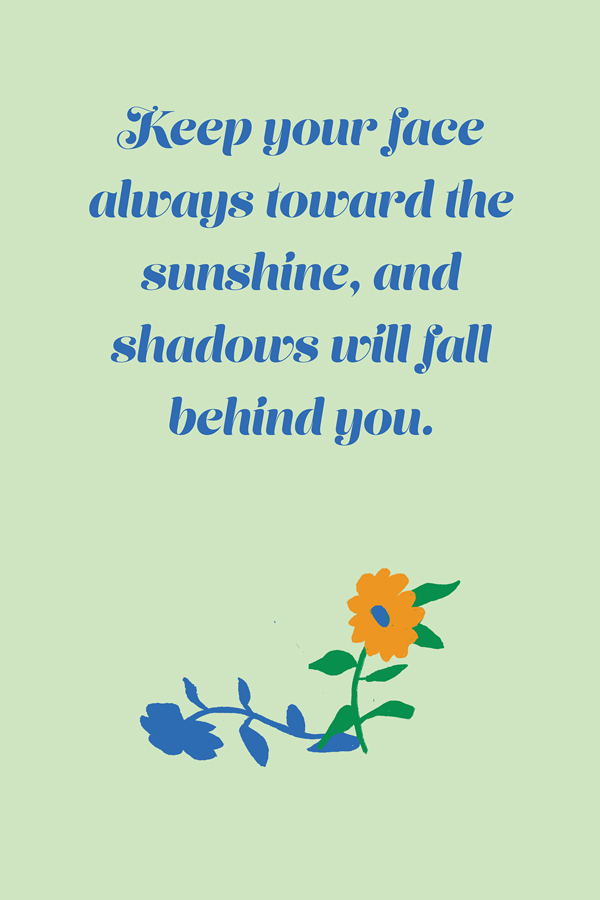 8. "Almost everything will work again if you unplug it for a few minutes, including you." —Anne Lamott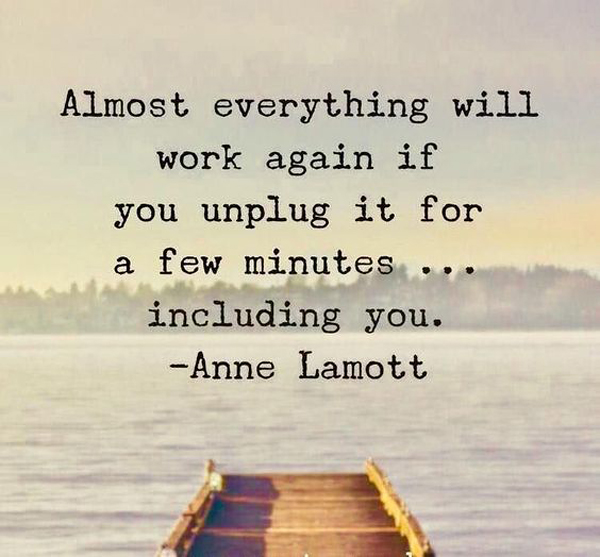 9. "The world is full of magical things patiently waiting for our wits to grow sharper." —Bertrand Russell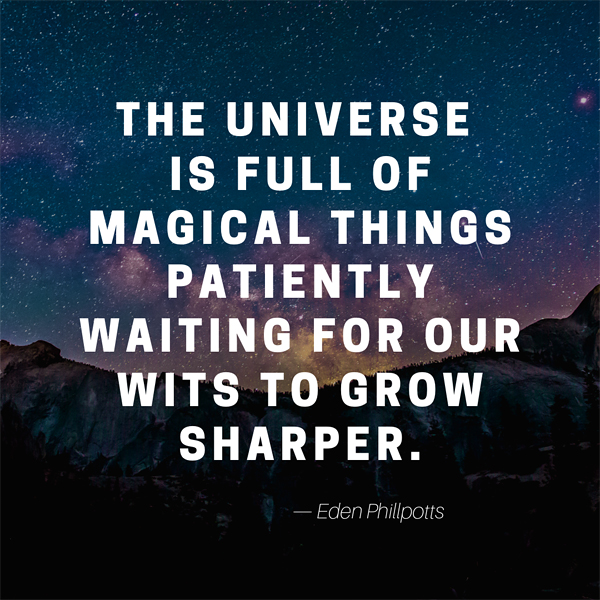 10. "If you work really hard, and you're kind, amazing things will happen." —Conan O'Brien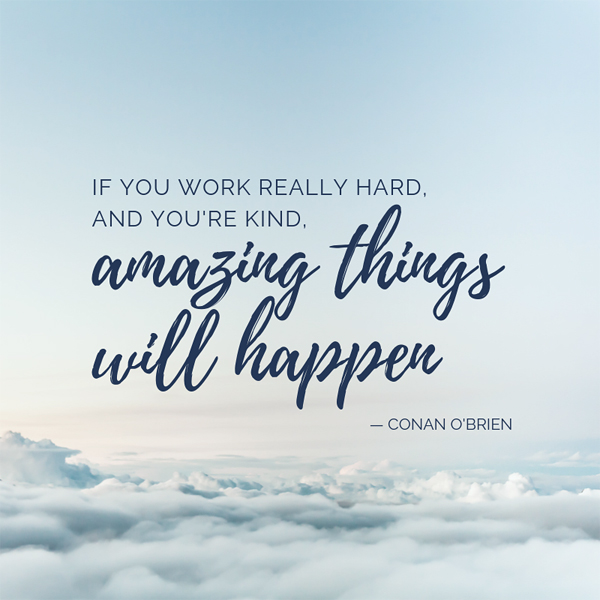 11. "Everything is possible — even the impossible." —Mary Poppins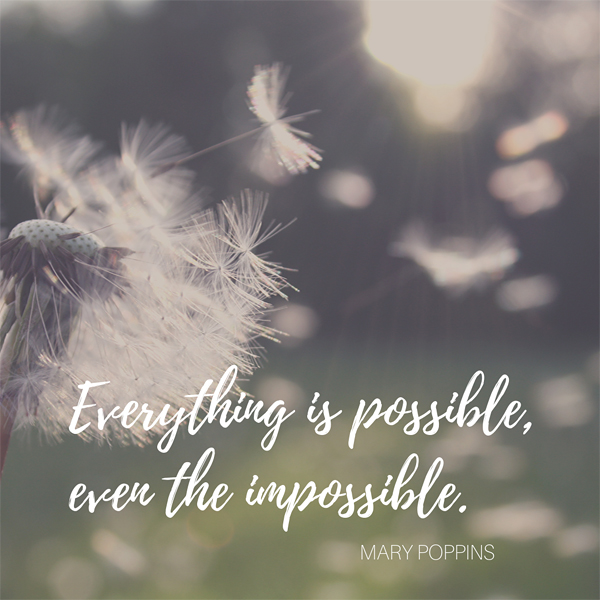 12. "I don't have to chase extraordinary moments to find happiness — it's right in front of me if I'm paying attention and practicing gratitude." —Brené Brown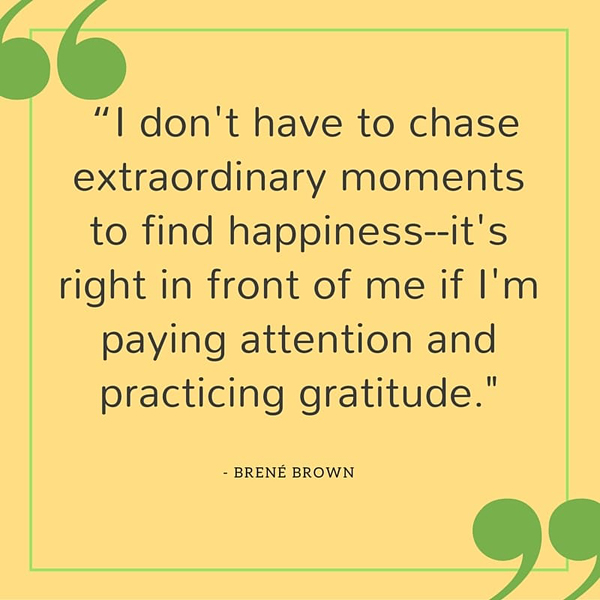 13. "Try to be a rainbow in someone's cloud." —Maya Angelou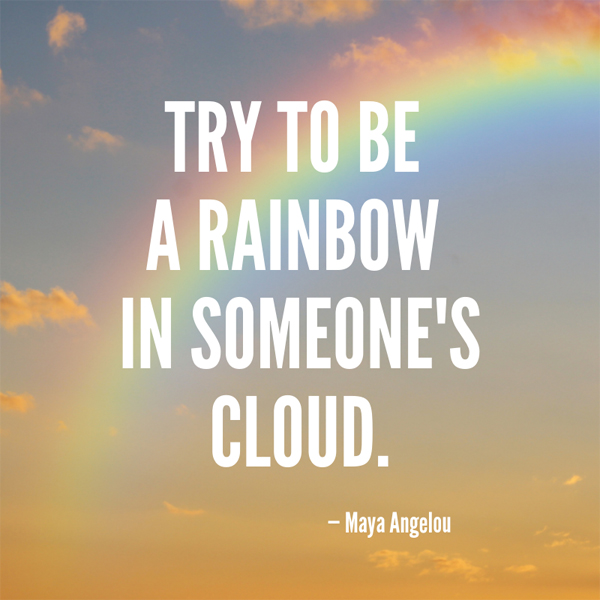 14. "In a gentle way, you can shake the world." —Mahatma Gandhi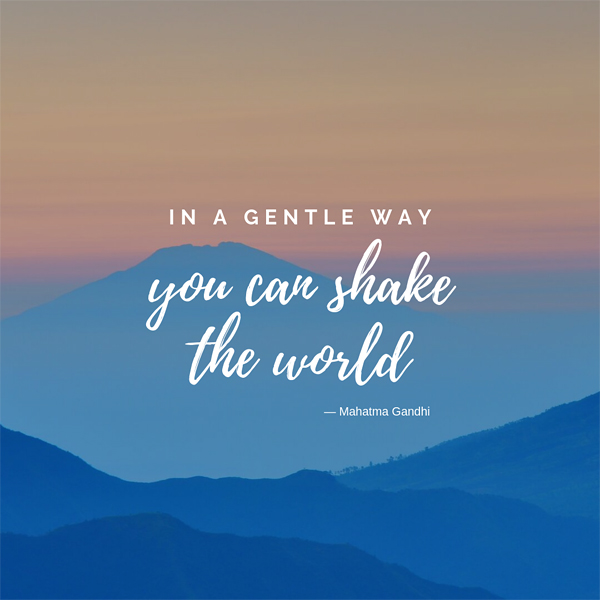 15. "Follow your bliss and the universe will open doors where there were only walls." —Joseph Campbell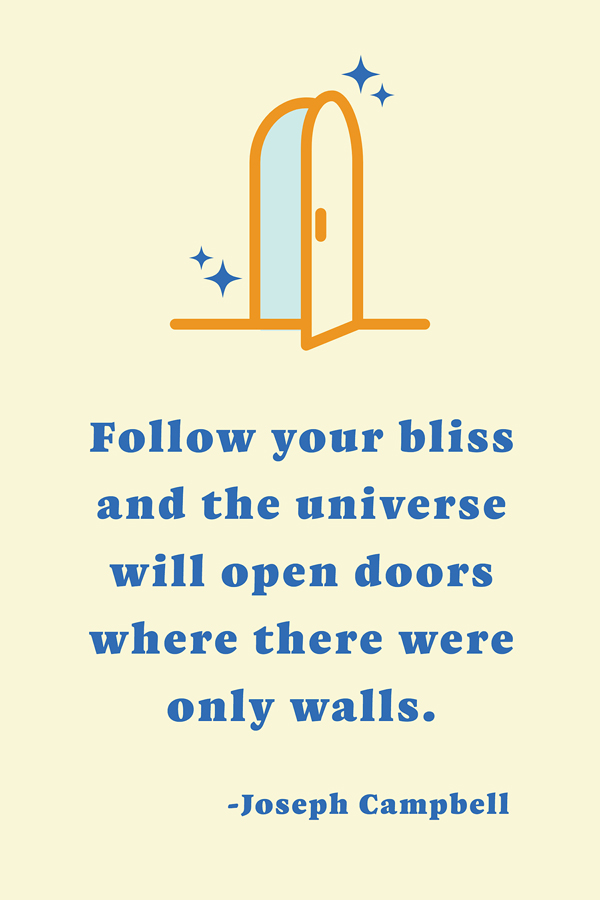 16. "In every day, there are 1,440 minutes. That means we have 1,440 daily opportunities to make a positive impact." —Les Brown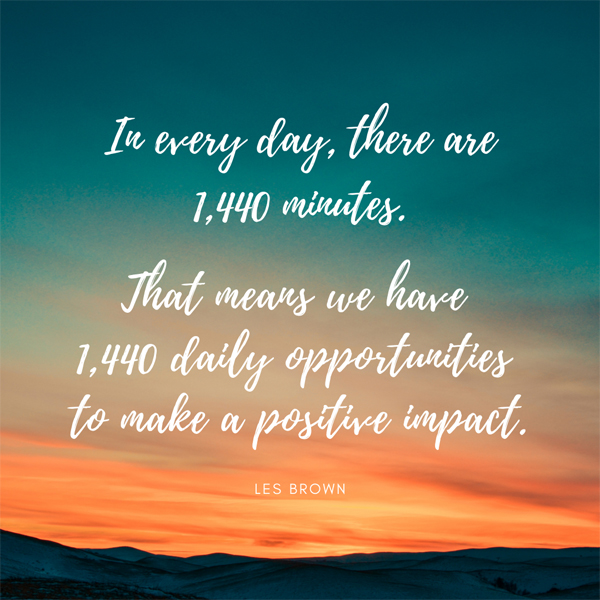 17. "If you look at what you have in life, you'll always have more. If you look at what you don't have in life, you'll never have enough." —Oprah Winfrey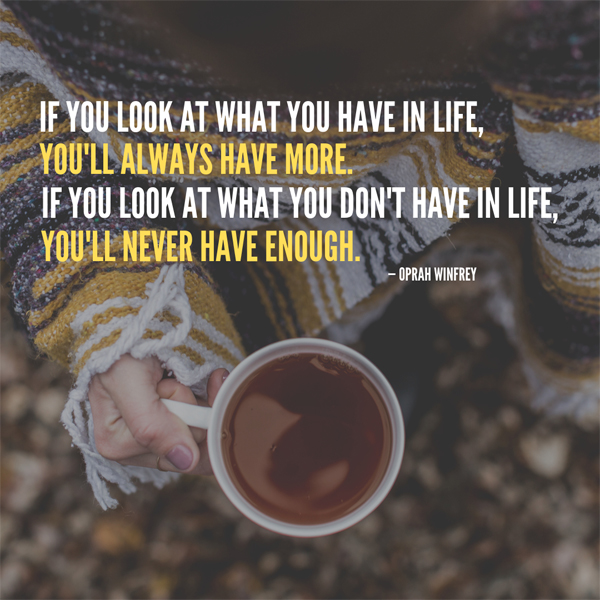 18. "Throw off the bowlines, sail away from safe harbor, catch the trade winds in your sails. Explore, Dream, Discover." —H. Jackson Brown, Jr.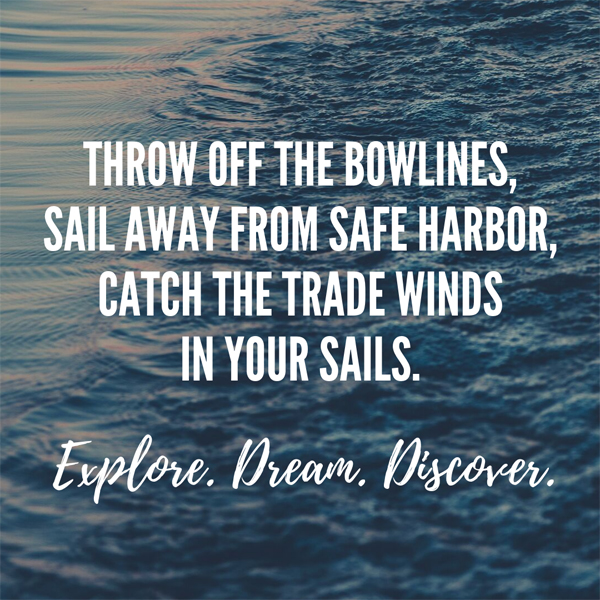 19. "Don't judge each day by the harvest you reap but by the seeds that you plant." —Robert Louis Stevenson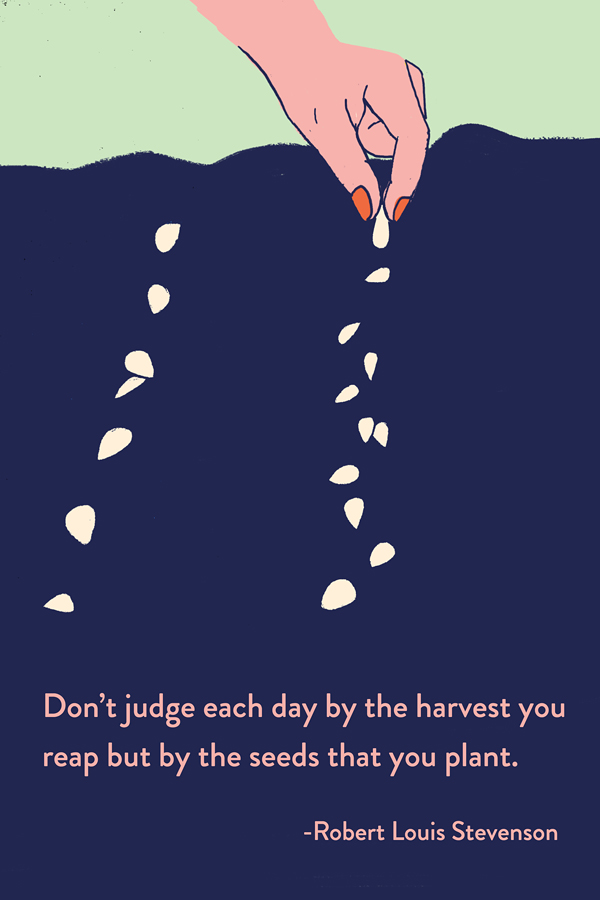 20. "When I hear somebody sigh, 'Life is hard,' I am always tempted to ask, 'Compared to what?'" —Sydney Harris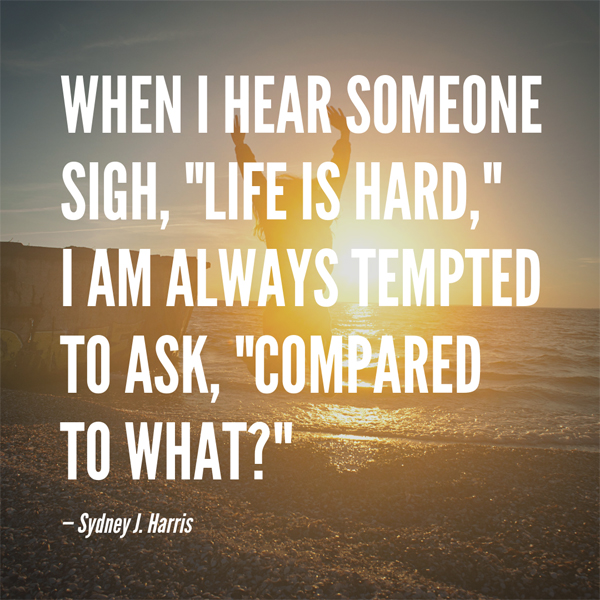 21. "Everything you've ever wanted is on the other side of fear." —George Addair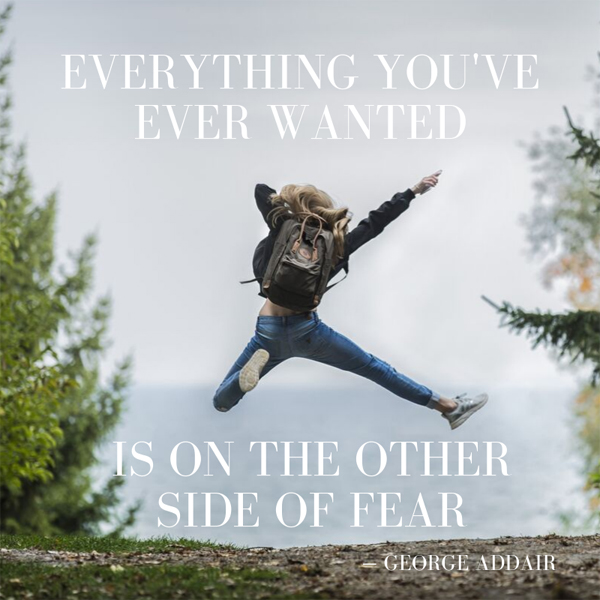 22. "When you can't find the sunshine, be the sunshine." —Unknown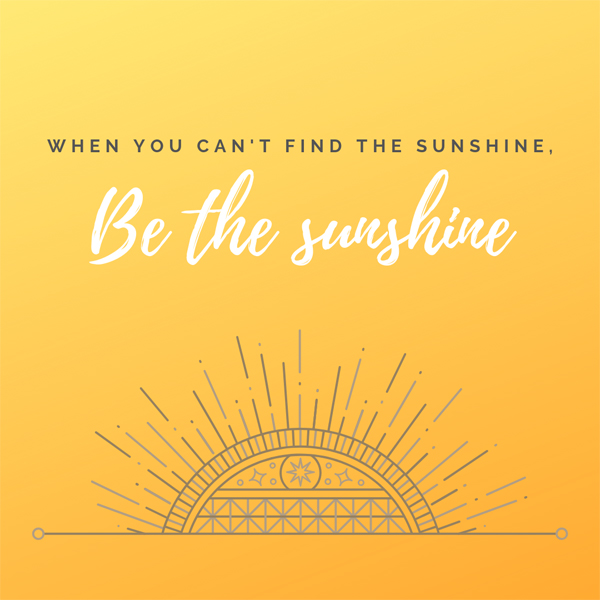 23. "Fall seven times, stand up eight." —Japanese proverb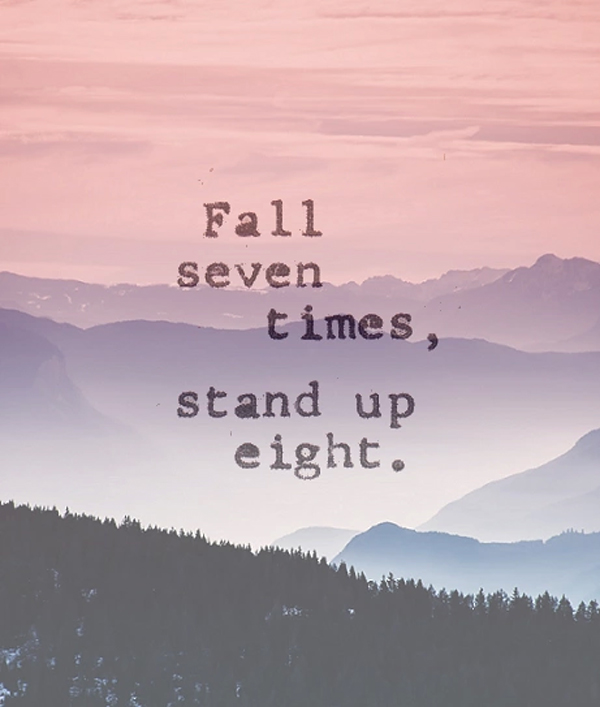 24. "Whether you think you can or you think you can't, you are right." —Henry Ford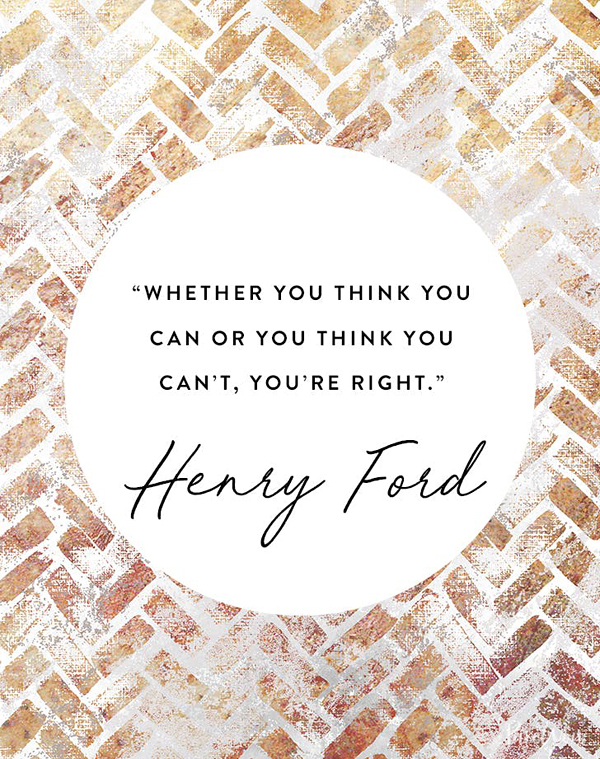 25. "Once we believe in ourselves, we can risk curiosity, wonder, spontaneous delight, or any experience that reveals the human spirit." —E. E. Cummings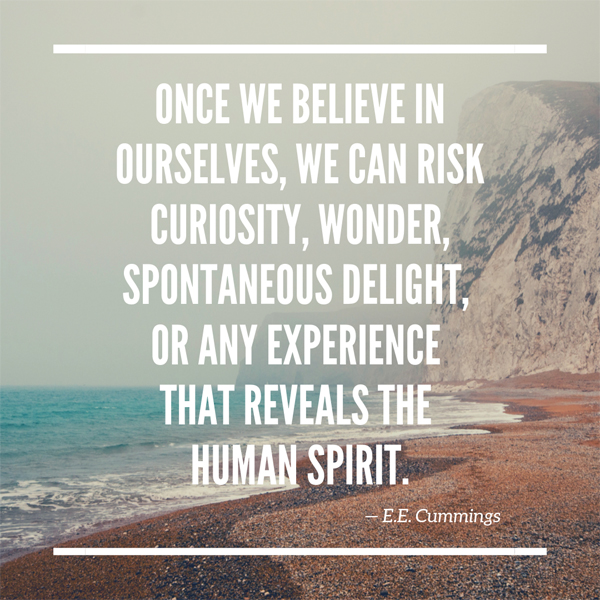 26. "We can complain because rose bushes have thorns, or rejoice because thorn bushes have roses." —Unknown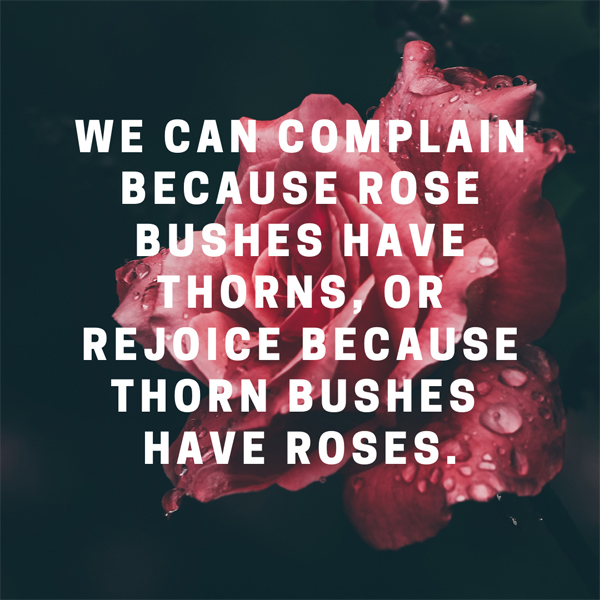 27. "Believe you can and you're halfway there." —Theodore Roosevelt