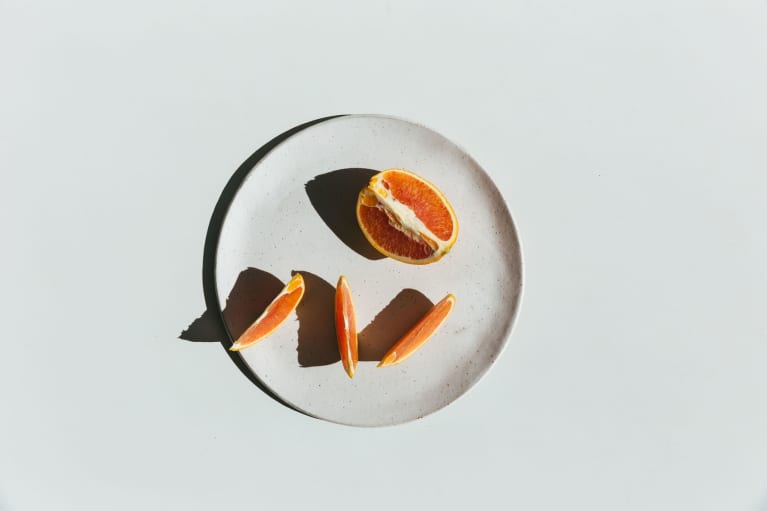 August 26, 2022 — 12:33 PM
Just because immune support is the poster child benefit of vitamin C doesn't mean it's the only reason to ingest this buzzy essential nutrient. Vitamin C plays a role in the whole body, including the skin, brain, heart, and more. Here, a few not-so-popular benefits to keeping up with your vitamin C intake—they may take you by surprise. 
Vitamin C supports brain health. 
Fun fact: Vitamin C is found in exceptionally high concentrations in the brain. This nutrient functions as an antioxidant and protects against oxidative stress that may affect cognitive function and memory.*
One of the imperative brain functions gaining support from vitamin C is your focus levels. In one recent study, vitamin C supplementation "increased work motivation and attentional focus and contributed to better performance on cognitive tasks requiring sustained energy."* 
Lastly, higher vitamin C levels are linked to a happier mental state. Shocking, we know. Here's why: In this antioxidant study, individuals with the highest plasma (i.e., blood levels) vitamin C concentrations were likely to have an elevated mood.* Sufficient vitamin C status was also inversely correlated with sadness, anger, and confusion. Pretty impressive, no?
If you want to learn more about vitamin C's role in brain health, check out this deep dive. 
Vitamin C promotes optimal heart health.
Specifically, vitamin C supports endothelial function. The endothelium is a thin membrane made of endothelial cells that line the heart and blood vessels. We need this membrane to function properly in order for our hearts to do the same. And according to a research review in the journal Atherosclerosis, vitamin C supplementation promotes the overall health and function of the endothelium.* 
Believe it or not, there are even more heart-happy benefits to vitamin C supplementation, a few of which you can find here, if you're curious.
Vitamin C supports collagen production. 
As we mentioned earlier, but it's so whole-body important, we'll say it again: Vitamin C plays a pivotal role in collagen production in the body—which is the protein building block of the skin. And low vitamin C levels over time may lead to skin that looks more wrinkled, dry, and dull than usual. 
Your skin may be your largest organ, but there are plenty other full-body benefits to maintaining healthy collagen levels, as it is required for the structure and optimal function of your muscles, joints, bones, blood vessels, gut, eyes, and more. 
Collagen production is just one of the skin-loving benefits of vitamin C supplementation—more to learn here.* 
Immune support is certainly a major benefit of taking vitamin C supplements. However, it's not the only notable perk to maintaining proper levels. Vitamin C also promotes heart, brain, and skin health.* What's more, your body doesn't create its own vitamin C, so you should be mindful to consume it through you food and supplement intake every single day to reap the long list of benefits.
If you are pregnant, breastfeeding, or taking medications, consult with your doctor before starting a supplement routine. It is always optimal to consult with a health care provider when considering what supplements are right for you.
https://www.mindbodygreen.com/articles/3-surprising-benefits-of-vitamin-c-other-than-immune-support