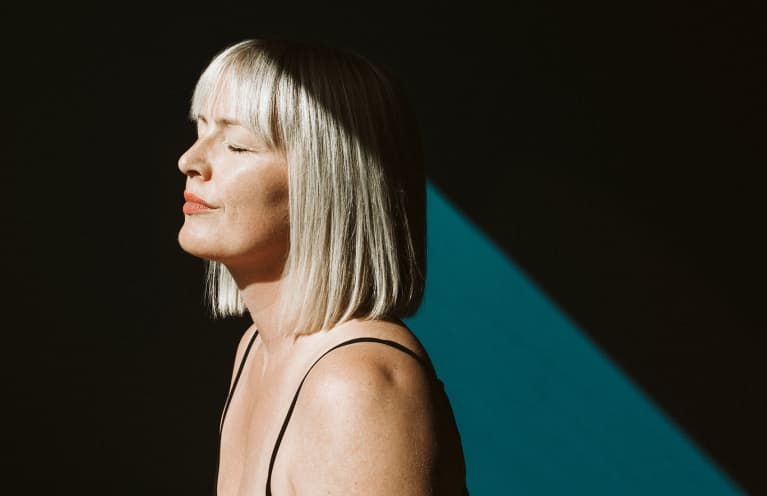 Our editors have independently chosen the products listed on this page. If you purchase something mentioned in this article, we may earn a small commission.
September 9, 2022 — 10:01 AM
Oils are often considered the main characters of clean beauty, as they come chock-full of antioxidants and healthy fatty acids to condition the skin and lock in precious moisture with just a few drops. But, alas, not all oils are created equal. For example, some oils are best suited for acne-prone individuals (contrary to popular belief, many face oils do not clog pores), while others are top notch for skin aging concerns. 
Curious which serves the latter? Here's an oil that holds the healthy aging title—if skin longevity is your main goal, make sure you have this liquid gold on-hand. 
Why moringa oil is A+ for aging skin. 
First, a little background: Moringa oil is the oil that comes from the moringa oleifera tree indigenous to the Himalayan mountains in Northern India. "The oil is loaded with omega fatty acids and antioxidants, which have a variety of benefits to the skin from soothing irritation to reducing fine lines and wrinkles," board-certified dermatologist Deanne Mraz Robinson, M.D., FAAD, says regarding the ingredient. 
Specifically, moringa oil is made up of 40% monounsaturated fatty acids, with 70% of that being oleic acid. "This combination makes moringa oil great for supporting the skin barrier," board-certified dermatologist Hadley King, M.D.,previously shared with mbg, and a strong skin barrier is crucial for keeping the skin supple over time. Not to mention, the oil is rich in vitamins E, C, and A, which can help neutralize free radicals and protect against photoaging. 
These properties make moringa oil quite the MVP for smooth, youthful skin. In fact, one 2014 study found that using moringa leaf extract cream on the skin enhanced skin revitalization and supported anti-aging skin effects. And because moringa oil is similar to the sebum your skin naturally produces, your skin will eagerly drink up the nutrient-rich ingredient. It's also an emollient, meaning it softens the skin by filling in micro-cracks—so it's a great soothing option for inflamed patches of skin, too. 
It's such a hero botanical, in fact, that we included it in our postbiotic body lotion and lip balm. Along with other skin barrier-supporting ingredients, like CoQ10 and pre- and postbiotics, the ultra-hydrating body lotion truly enhances the look and feel of your skin long-term—crepey skin is no match for this pick. And let's not forget that your lips thin over time, too, and keeping them moisturized is key for a plump, soft pout. Moringa oil's emollient properties help soothe and nurture extra dry skin, making it an exceptional ingredient for the delicate lip area as well. 
Oils can address pretty much any pressing skin concern, but it takes a bit of homework to figure out which nutrient-rich blend is right for you. Moringa oil ticks multiple boxes, so if you're hoping to address dull, thirsty, rough skin, you might want to give it a go.
https://www.mindbodygreen.com/articles/why-moringa-oil-is-top-notch-for-aging-skin