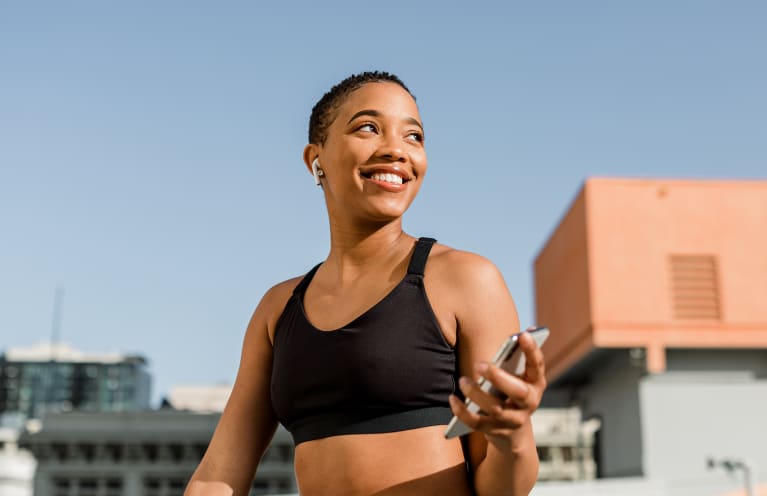 September 18, 2022 — 11:29 AM
To say that B vitamins are important to whole-body health is a serious understatement. These eight essential vitamins (thiamin, riboflavin, niacin, pantothenic acid, B6, biotin, folate, and B12) are critical for brain function, neurotransmitter production, healthy methylation, and more.* 
So, what if I told you there's a good chance your body can't utilize the Bs in your supplement efficiently? Unfortunately, bioavailability isn't considered in many supplement formulas that include B vitamins, even though it should be top priority. 
Why you should choose bioactive and methylated B vitamins.
Approximately 50% of the U.S. population has a gene variant of the MTHFR gene, which provides instructions for your body to convert folate (vitamin B9) to its active form (5-MTHF), which is vital for cellular pathways that drive a whole-body biological process called methylation.*
While converting folate to 5-MTHF isn't entirely impossible with an MTHFR gene variation, this unique polymorphism can reduce active folate production up to 70%, which can cause real health concerns down the road.
However, when supplements feature B vitamins that are already in their bioactive forms (and for folate and vitamin B12, that means their methylated forms), folks with an MTHFR gene variant are getting nutrients they can readily use in cells and organs throughout their body (yes, including your brain). 
And remember, 50% of people have these gene variations but most don't even know it. Since bioavailable B vitamins have no downside for individuals that don't have a variant, it's always a good idea to make sure the Bs you're taking are bioactive and ready to go (just in case).
Here's a comprehensive list of the exact bioactive B vitamin forms to look for:
B1: thiamin mononitrate
B2: riboflavin-5-phosphate
B3: niacinamide
B5: D-calcium pantothenate
B6: pyridoxal-5-phosphate
B7: D-biotin
B9: (6S)-5-methyltetrahydrofolic acid (e.g., as Quatrefolic®)
B12: methylcobalamin
How methylated Bs support whole-body health.
B vitamins are crucial for cognitive health and mental well-being. Thanks to their important role in methylation, these essential vitamins impact everything from glucose regulation and neurotransmitter synthesis to sleep health, mood support, and brain cell function.* 
B vitamins are also essential for healthy methylation, and methylation plays a critical role in cognitive health and performance. To support a healthy methylation cycle, central nervous system, and overall well-being, taking a supplement with methylated, bioactive Bs—particularly, folate, riboflavin, and vitamins B6 and B12—is a no-brainer.* 
Bioactive B vitamins are so important for supporting the methylation cycle, cognitive function, and mental well-being—especially for folks with MTHFR gene variations.* 
mbg's methylation support+ delivers activated riboflavin, vitamin B6, folate, vitamin B12, and amino acid derivative betaine to promote healthy methylation and optimize brain function and longevity.*
If you are pregnant, breastfeeding, or taking medications, consult with your doctor before starting a supplement routine. It is always optimal to consult with a health care provider when considering what supplements are right for you.
https://www.mindbodygreen.com/articles/why-bioactive-b-vitamins-are-important