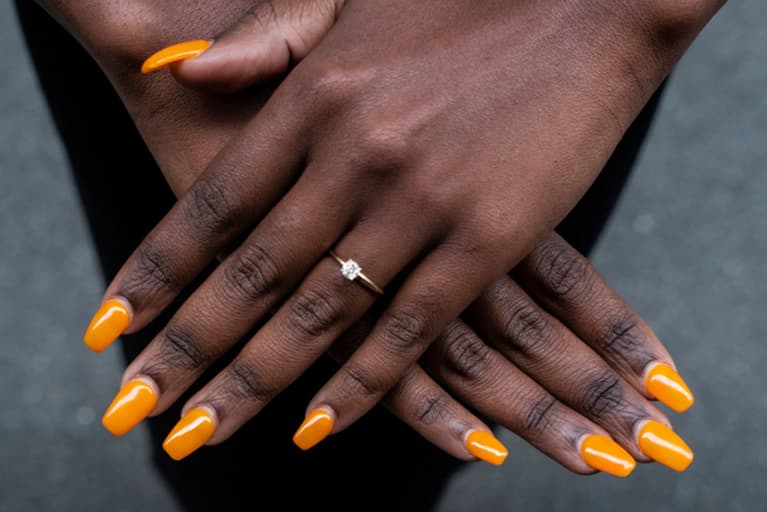 Our editors have independently chosen the products listed on this page. If you purchase something mentioned in this article, we may earn a small commission.
September 28, 2022 — 11:01 AM
Fall marks a time of transition: Your breezy summer separates make way for chunky sweaters and scarves, your iced coffee order transforms into a cozy latte, and your bright, tropical shades morph into a richer, moodier color palette. In the beauty space, that means a vampy lip, autumnal-inspired hair color, and, of course, fall nail polish.
Nail trends are a tad easier to experiment with (as opposed to a brand-new dye job) since it doesn't take much to switch up your mani, aside from snagging a gorgeous new lacquer. Plus, a stunning set of tips can instantly make a statement against a neutral fall silhouette; a camel-colored coat and olive green mani go together like pumpkin and spice. Ahead, shop the nail colors experts predict will command the upcoming season—you might be surprised by a few of this year's picks: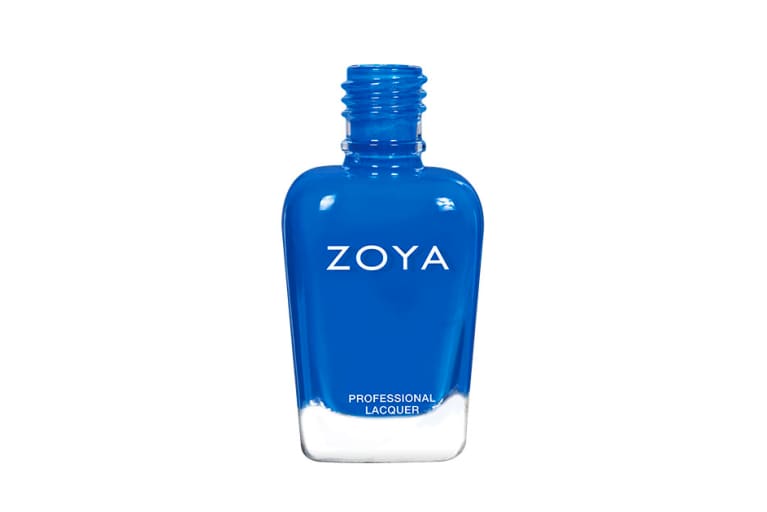 Zoya
Zoya Nail Polish in Walker
$11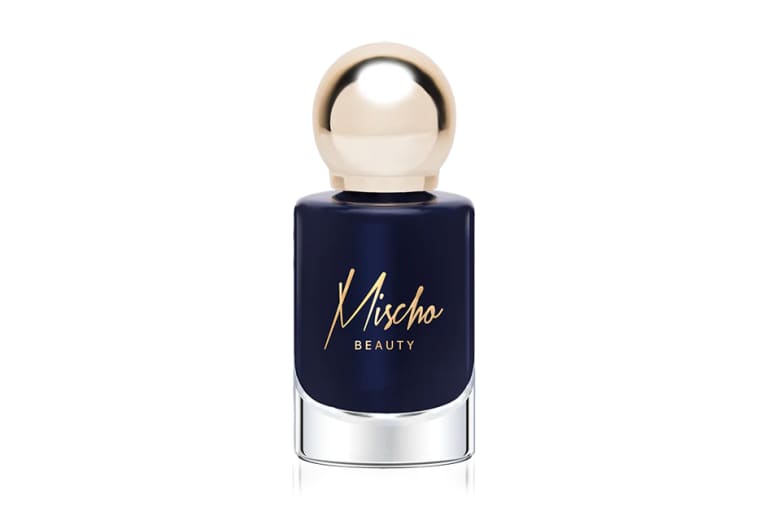 Mischo Beauty
Mischo Beauty #NYFW
$20
"I love moody greens," says Glass. "There is something so cozy yet luxurious about a deep green shade that is perfect for the fall season." You can opt for a dark mossy shade or a more muted olive reminiscent of a dirty martini—as the weather turns crisper, little sounds better than welcoming the new season with good friends and a celebratory cocktail in hand. Try J.Hannah's Compost or Olive & June's Touchdown for a chic, olive-inspired mani.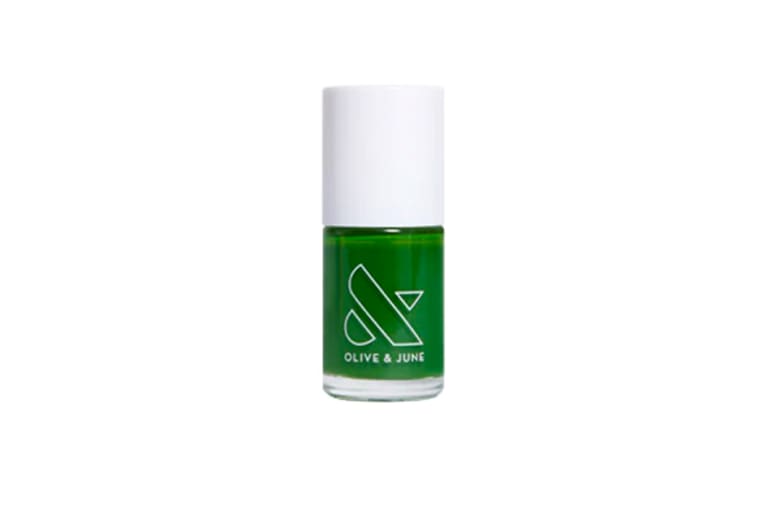 Olive & June
Olive & June Touchdown
$9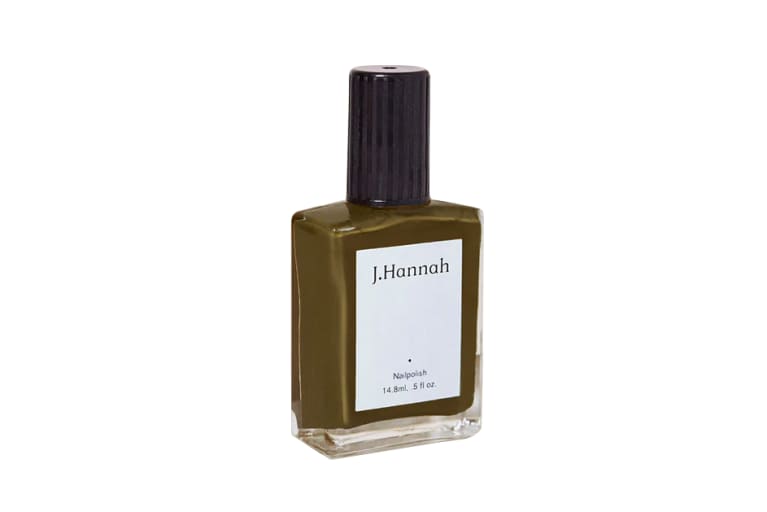 J.Hannah
J.Hannah Compost
$22
Care for a bit of shimmer? You're not alone: According to the experts, metallic hues will take center stage this fall. "We've been seeing a lot of metallics recently," says Nadine Abramcyk, co-founder and head of brand of clean salon Tenoverten. "They're the perfect combo of neutral yet still fun!" 
Whether you opt for a unique shade like Pear Nova's Pineapple Skies, or an opal iridescent overlay like Tenoverten's Shimmer, your paws will surely make a statement. A bonus: The polish will have a slightly different hue every time it catches the light—you'll seldom grow bored of a metallic mani.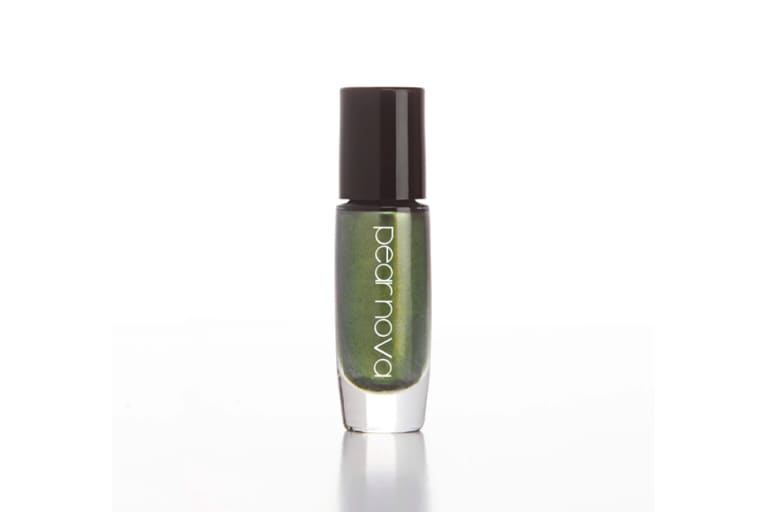 Pear Nova
Pear Nova Pineapple Skies
$14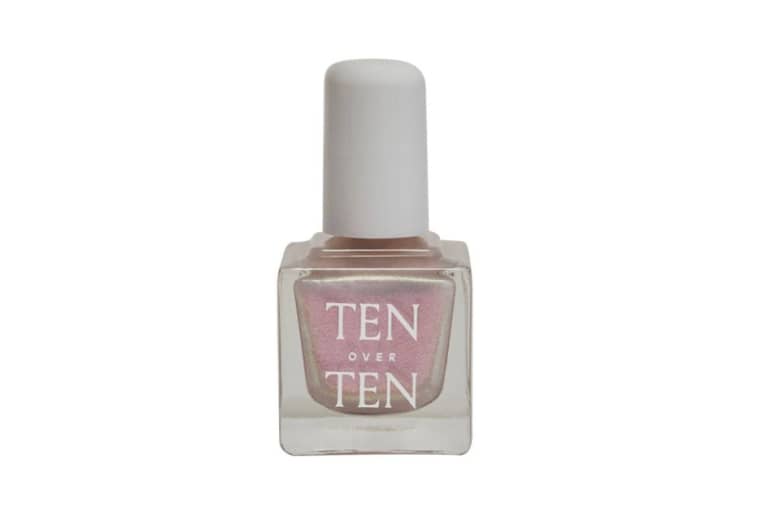 Tenoverten
Tenoverten Shimmer
$12
A classic red is practically neutral nail inspo. "Nothing says 'fall' more than bringing back the daring red mani's—perfect for any occasion and always a great way to spice up your fall wardrobe," Glass notes. However, this season, choose a deeper shade of ruby with a high-shine patent-leather finish; you'll think of apple picking and cozy cider every time you catch a glimpse of those tips. Try JINSoon's sophisticated Coquette or sundays' No. 17, a rich, cherry red.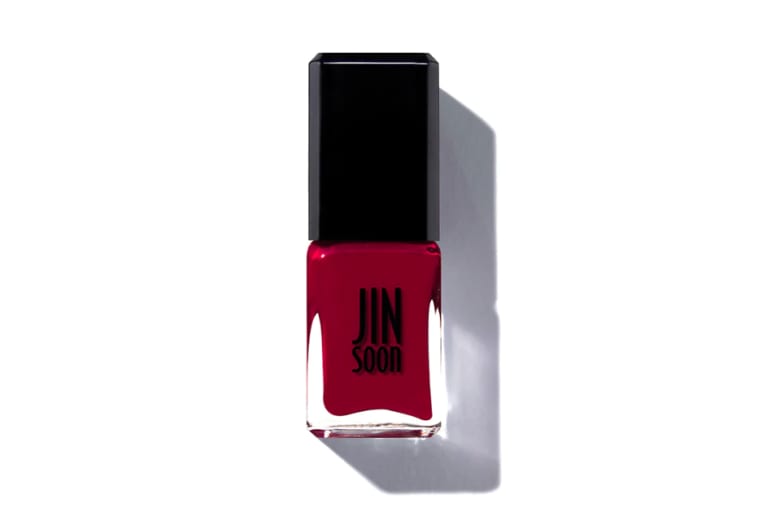 JINSoon
JINSoon Coquette
$18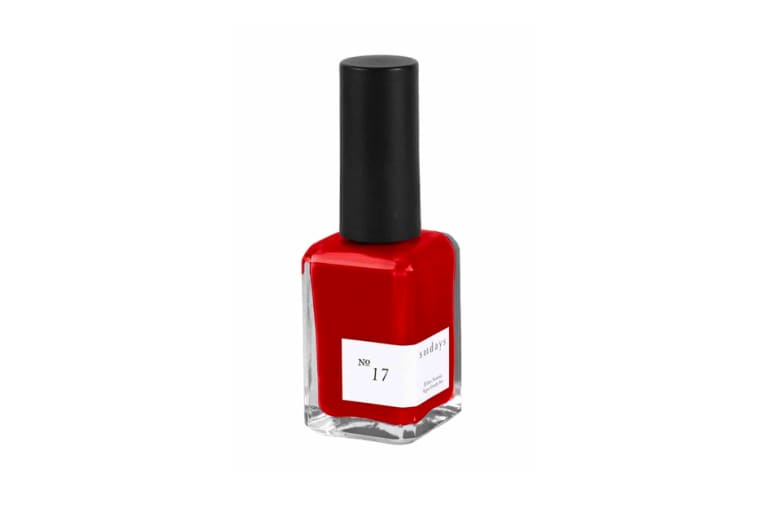 sundays
sundays No. 17
$18
Make no mistake: The Barbiecore trend is here to stay. "Brights will be in," agrees Rachel James, founder and CEO of Pear Nova. "Head-to-toe ocean blue, lime green, and fuchsia will be trending, and nails must be included." Grab your hottest shade of pink—like Deborah Lippmann's Fire With Fire or Butter London's Flusher Blusher—and add a pop of color to your neutral, monochrome outfits this season. Toss on a bright lip, too, for good measure.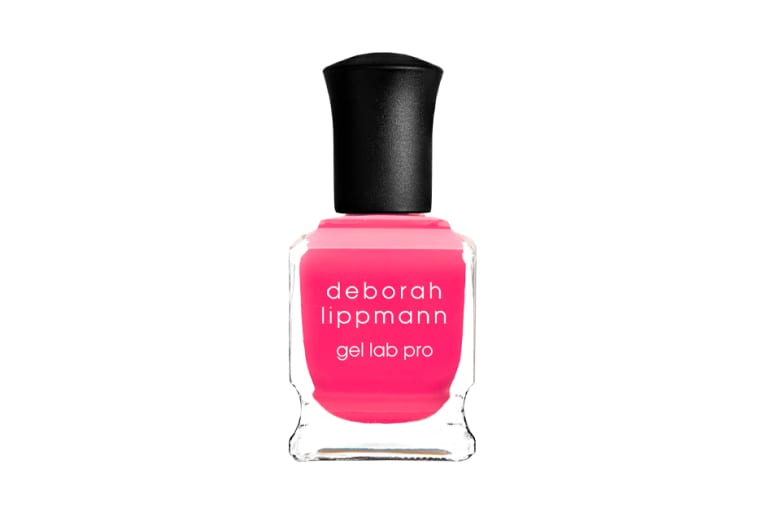 Deborah Lippmann
Deborah Lippmann Fire With Fire
$20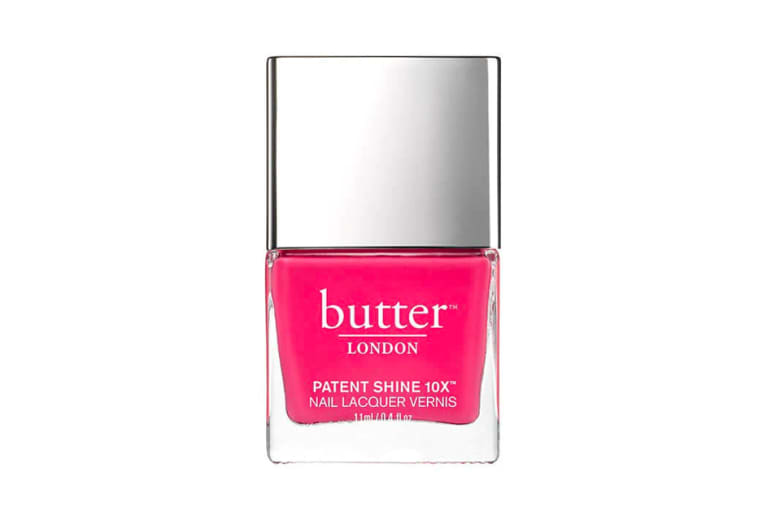 Butter London
Butter London Flusher Blusher
$15
"Any color found on a leaf this time of year is included in the fall nail color palette," notes James, including a spicy auburn or saffron. Citrus was certainly the shade of the summer, but this season's hue has a bit of a muted edge—think more pumpkin spice than juicy tangerine. Try Paintbox's Like Spice or Ella + Mila's Sunset Escape for tips that mirror those blushing leaves.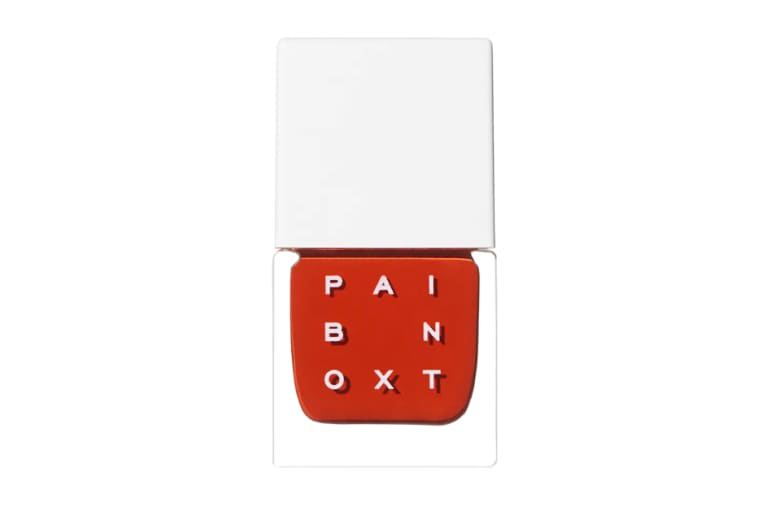 Paintbox
Paintbox Like Spice
$22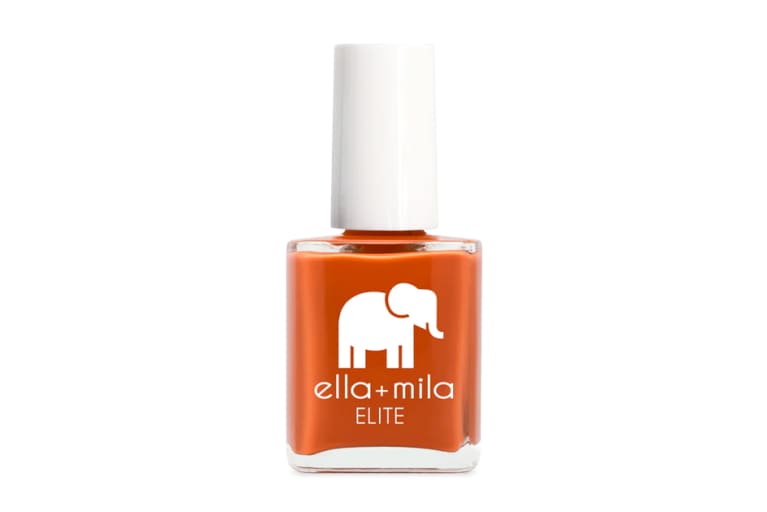 Ella + Mila
Ella + Mila Sunset Escape
$11
We called it: A dusty, desert rose is set to be fall's hottest shade. "People will gravitate toward this color because it pairs so well with gray, brown, and navy, which are staples for fall '22," Donna Charloff, director of service operations at MiniLuxe previously told mbg. "It is timeless and elegant without being too edgy." 
Desert rose comes from the red color family, but it has strong brown undertones. However, shades can lean slightly more pink, purple, or brown, and they can be soft and light or deep and moody—ORLY's Santa Fe Rose, for example, reads slightly more pink than MiniLuxe's more neutral Desert Rose hue.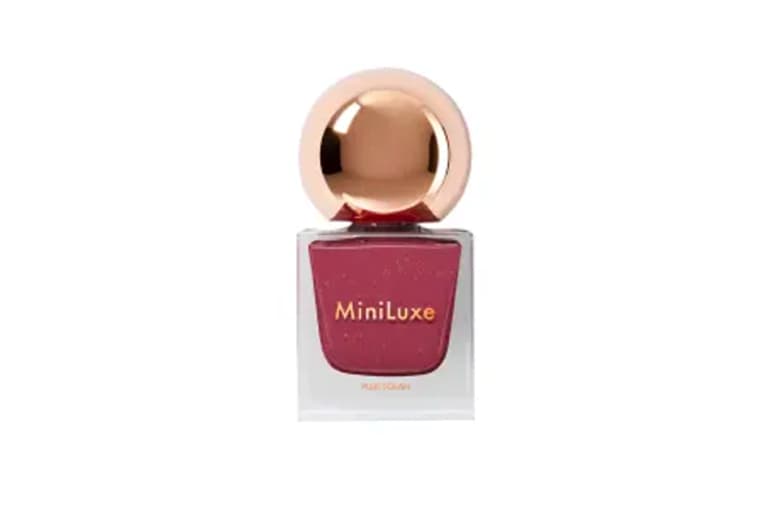 MiniLuxe
MiniLuxe Desert Rose
$14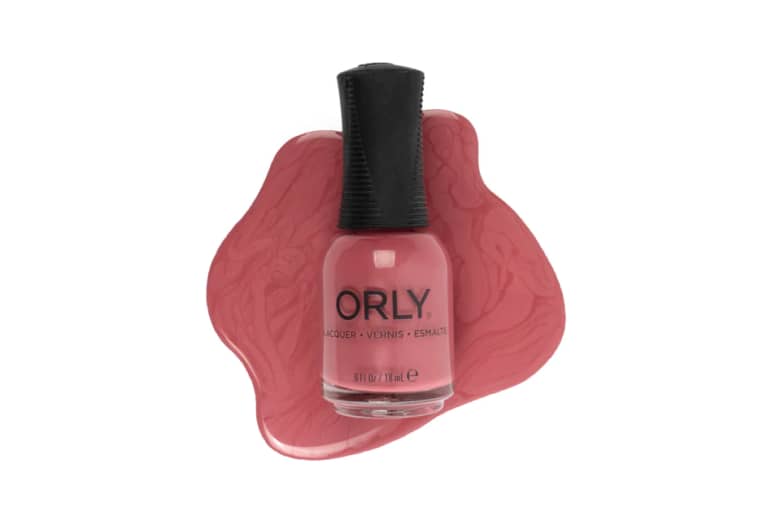 ORLY
ORLY Santa Fe Rose
$11
"A sophisticated gray will be all the rage this fall, as it is the perfect pairing with a leather or denim jacket," notes Glass. The warm tone toes the line between gray and taupe, so it can complement pretty much any fall color palette. "Our OG Stone is a chic upgrade from the pale pinks and whites of summer," Glass adds, or côte's Smooth Suede Grey offers the perfect touch of cream.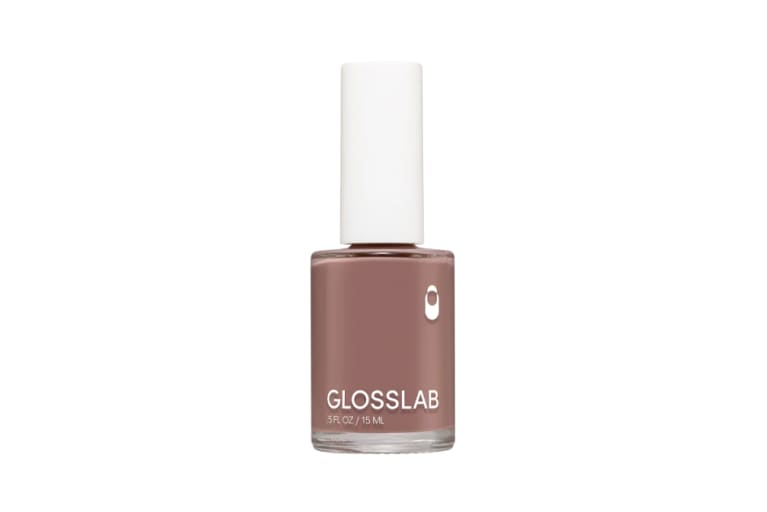 GLOSSLAB
GLOSSLAB OG Stone
$10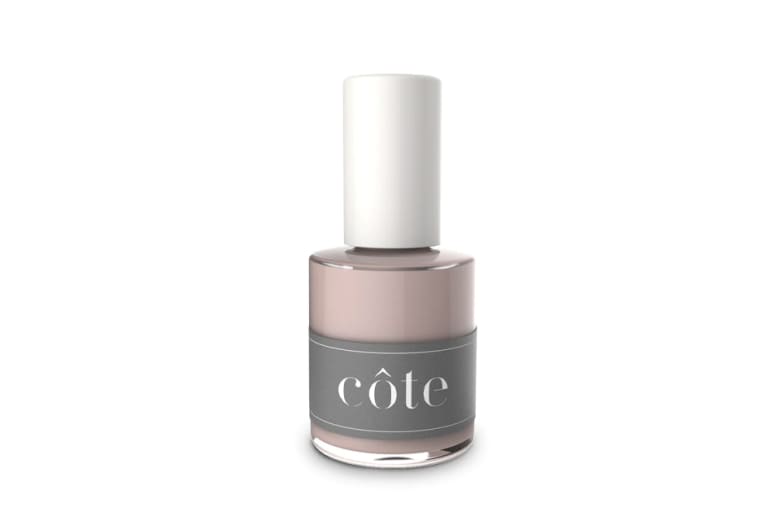 côte
côte Smooth Suede Grey
$18
A latte-inspired nail never misses. Whether you choose to go full espresso or prefer more of a blonde roast mani, coffee nails are always on-trend. You can coat a few different neutrals on each hand for a gradient mani moment, but if you are going to stick to one shade, James suggests opting for fewer clouds in your coffee. "For fall neutrals, I suggest trying a shade darker than you would normally go," she advises. This chocolate brown from Lights Lacquer and Base Coat's Naomi are both versatile and stunning.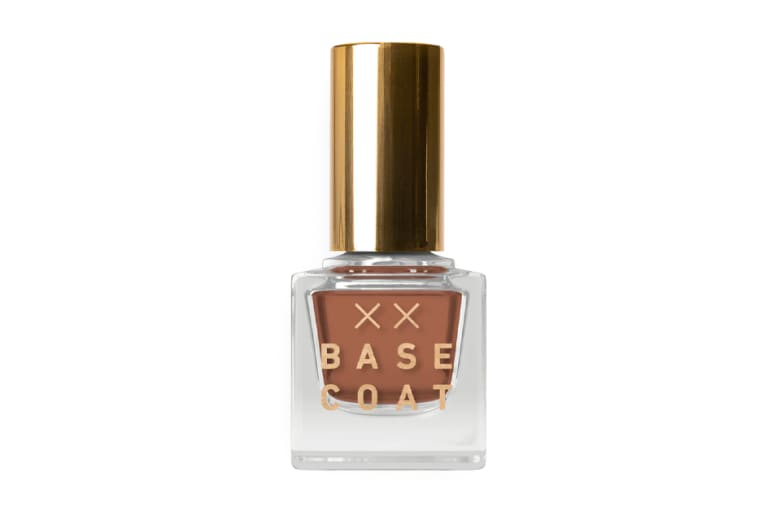 Base Coat
Base Coat Naomi
$20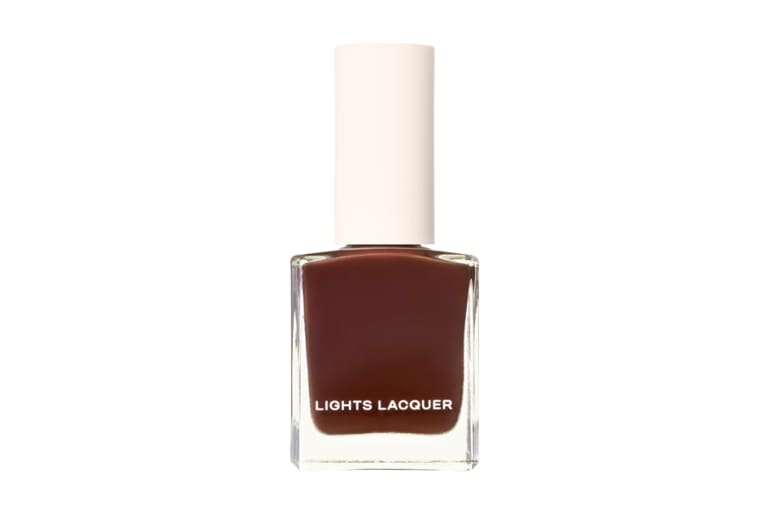 Lights Lacquer
Lights Lacquer Isabella
$11
Ultimately, you can wear any shade of polish you please. However, these are the hues beauty fans are expected to swoon over this fall. This year's set looks a bit different from your average autumn neutrals, so take note—and if you're attempting an at-home mani, make sure to check out our full step-by-step guide.   
Heal Your Skin.
Receive your FREE Doctor-Approved Beauty Guide
You are now subscribed
Be on the lookout for a welcome email in your inbox!
https://www.mindbodygreen.com/articles/fall-nail-color