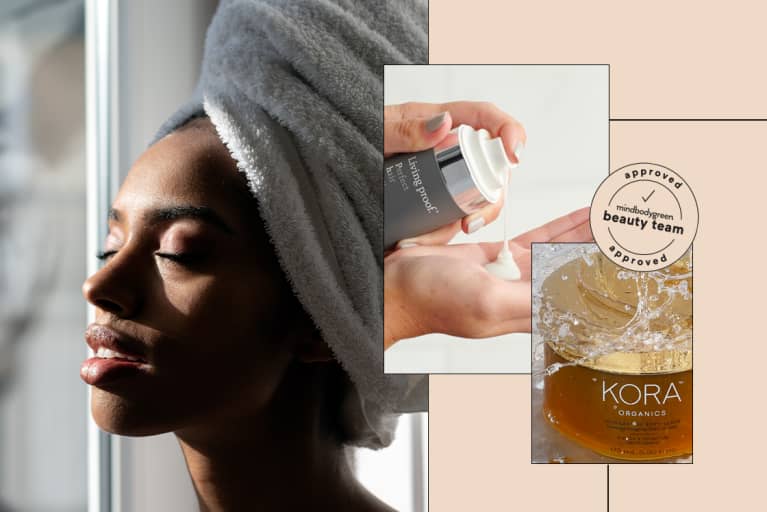 Our editors have independently chosen the products listed on this page. If you purchase something mentioned in this article, we may earn a small commission.
September 29, 2022 — 12:01 PM
As beauty editors, we're constantly testing products to deliver you the best, most informed recommendations. In our series, Talk of the Team, we highlight the tried-and-tested product launches that have made a lasting impact on our routines. These are the new formulas we can't stop gushing about—in our group chats, during team meetings, and, now, to you. This month's theme is "Restore." 
As the season draws to a close, it's difficult to escape the palpable "back to school" energy in the air. The end of summer can feel like a race against the clock—there's this unspoken pressure to soak up the last few late-night sunsets (sob), take an impromptu getaway, and cross off all the to-do's on your summer bucket list you totally meant to accomplish but didn't quite carry through.
As a beauty team, we spoke about this bubbling sense of nostalgia (can you have nostalgia for something that isn't even over yet?) and the anxious energy that naturally arises with the autumn equinox. Of course, fall also brings so much excitement—crisp air, changing leaves, stunning makeup trends, and, uh, not melting into a puddle of sweat every time you venture out the door—but there's also a sense of urgency during the transition period that can make you feel slightly overwhelmed and somewhat wistful. We feel it, too.
So this month, we floated toward products that helped give us a necessary moment of pause. Maybe they offered a gentle nudge of exfoliation or encouraged brightness, but mainly, they helped us give ourselves grace. (When two editors separately use the term "cashmere" to describe a product, you know it's like a safety blanket for your senses.)
From an ultra-relaxing herbal steam to a steady, woody fragrance to a butter-thick hand treatment, these are the products that grounded our routines of late. Check out our favorite restorative launches from September so you can mindfully honor the summer and prepare for the season ahead.
Kora Organics Invigorating Body Scrub
Slough off the old, nurture the new: This gentle body scrub was a perfect product to close out my summer, helping me shed some excess dull, dry skin on my arms and legs. This new formula mimics the brand's bestselling facial exfoliator, just with a few body-focused tweaks. It blends together rosehip seed to polish rough texture, mineral powder to clarify, a natural sugar complex to boost hydration, and antioxidant-rich turmeric to brighten—plus several other botanicals like aloe, papaya extract, and coconut. After a summer of sun and swim, this helps restore my glow from neck to toe. —Alexandra Engler, mbg beauty director 
Invigorating Body Scrub, Kora Organics ($60)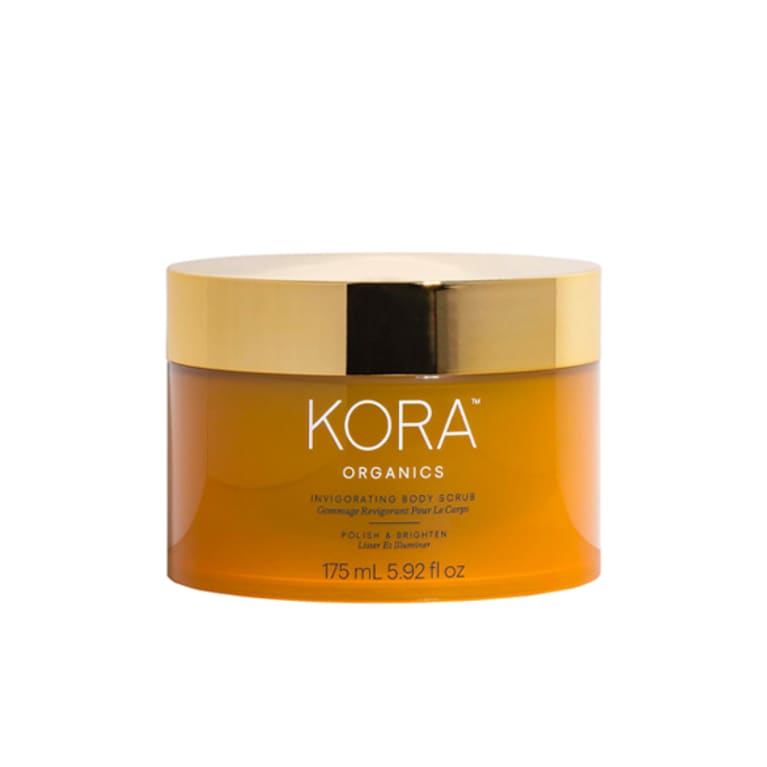 Kora Organics
Kosas Plump + Juicy Vegan Collagen Spray-On Serum
I never thought I would fall in love with a mist, but Kosas truly knocked it out of the park with this launch. Make no mistake: This is not a setting spray. Rather, it's a spray-on skin serum filled with potent actives (peptides, hyaluronic acid, hibiscus fruit extract, and artemisia flower extract) that you apply right after cleansing and before moisturizer, sunscreen, and makeup—just like your usual serum step. It visibly smooths and plumps my skin with every spritz, but it also helps ground me during hectic mornings.
"We wanted the experience of it to feel like a true moment of self-care," Kosas' founder Sheena Yaitanes said during a Zoom event with the brand, and I can totally attest to that restorative aspect. After saturating my entire face with five to six mists, I let it dry for a beat before moving right along with the rest of my routine. No lie, my face stays soft and dewy all day long—the perfect canvas for smooth, never-caky foundation (another winner courtesy of Kosas, of course). —Jamie Schneider, mbg beauty editor
Plump + Juicy Vegan Collagen Spray-On Serum, Kosas ($48)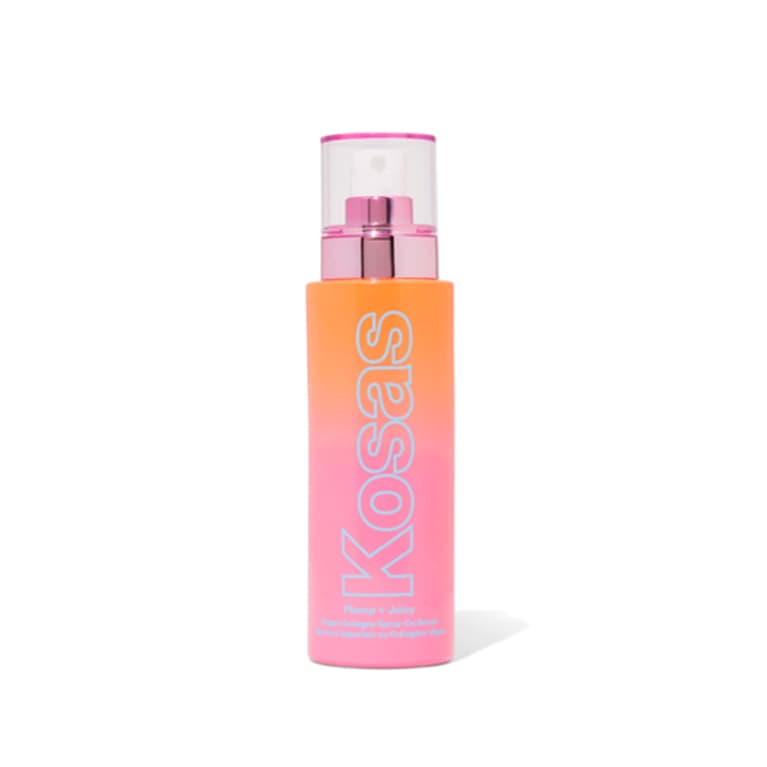 Kosas
Fig. 1 Hydrating & Balancing Toner
I've been looking for an easy way to incorporate postbiotics into my facial skin care routine. Just like clockwork, this new launch from Fig.1 popped up. Not only is this toner packed with a blend of balancing plant-based ferments, but there's a boost of hyaluronic acid as well—meaning my HA serum and toner have just been combined into one step (a dream for those looking to streamline their skin care lineup). After application, my skin feels hydrated and nourished, and knowing my microbiome is supported brings me even more pleasure. The airtight, refillable packaging is the cherry on top. —Hannah Frye, mbg assistant beauty editor
Hydrating & Balancing Toner, Fig. 1 ($32)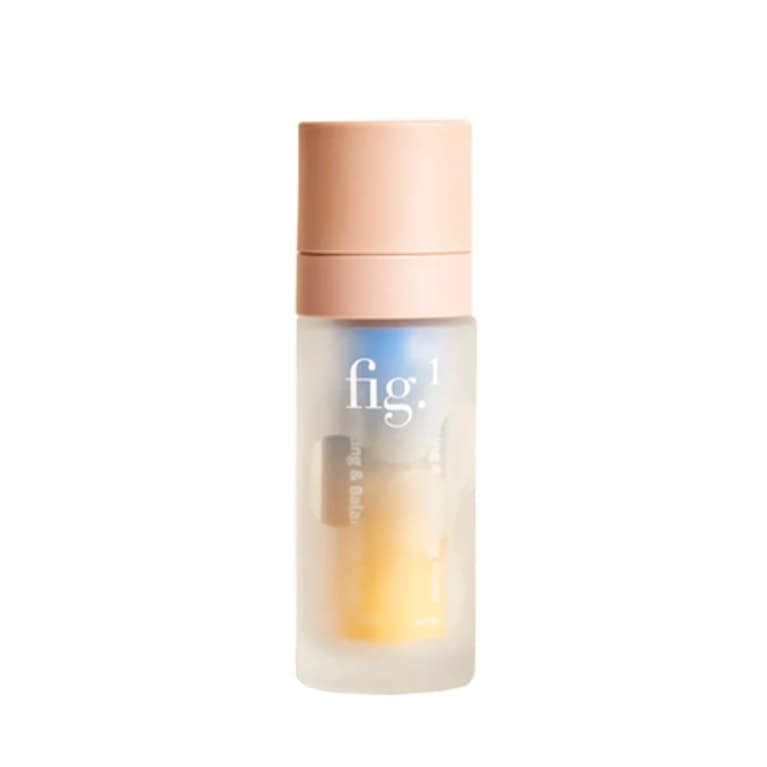 Fig. 1
Soft Services Theraplush Overnight Repair Treatment
A hack for those who often forget to apply hand cream before hitting the hay: Find one that doubles as bedside decor. This refillable Overnight Repair Treatment is just as chic as it is moisturizing, with retinol, colloidal oatmeal, lactic acid, allantoin, and panthenol to make your paws feel soft as butter and prevent signs of aging over time, like sun spots and fine lines. The thick, conditioning formula feels like I'm enveloping my hands in cashmere; it's a treat I honestly look forward to before tucking into bed. Plus, the dipped surface on the magnetized cap serves as a ring holder, so you can safely tuck your jewels away as you moisturize. I mean, swoon! —Schneider
Theraplush Overnight Repair Treatment, Soft Services ($58)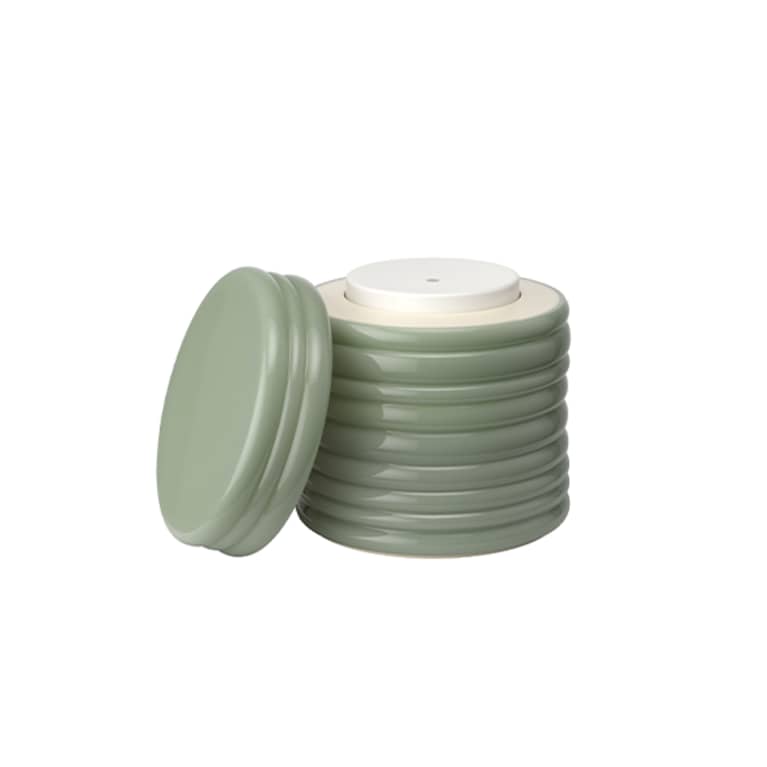 Soft Services
dae Monsoon Moisture Milk Shampoo & Conditioner
After coloring my hair for a decade and a half, I haven't bleached my parched strands for a year-plus. (I have the roots to show for it.) This pause isn't fully intentional, as it more stems from indecisiveness on my next aesthetic direction—but I am taking full advantage of this break to nurse my strands in the meantime. And I must say: I'm obsessed with this hydrating shampoo and conditioner combo that leaves my curls and waves cashmere soft. I'm particularly fond of the rich conditioner (it's even hard to pump it so thick) that's fueled with moringa extract, cactus flower water, and meadowfoam seed oil. —Engler
Monsoon Moisture Milk Shampoo & Conditioner, dae ($26/each)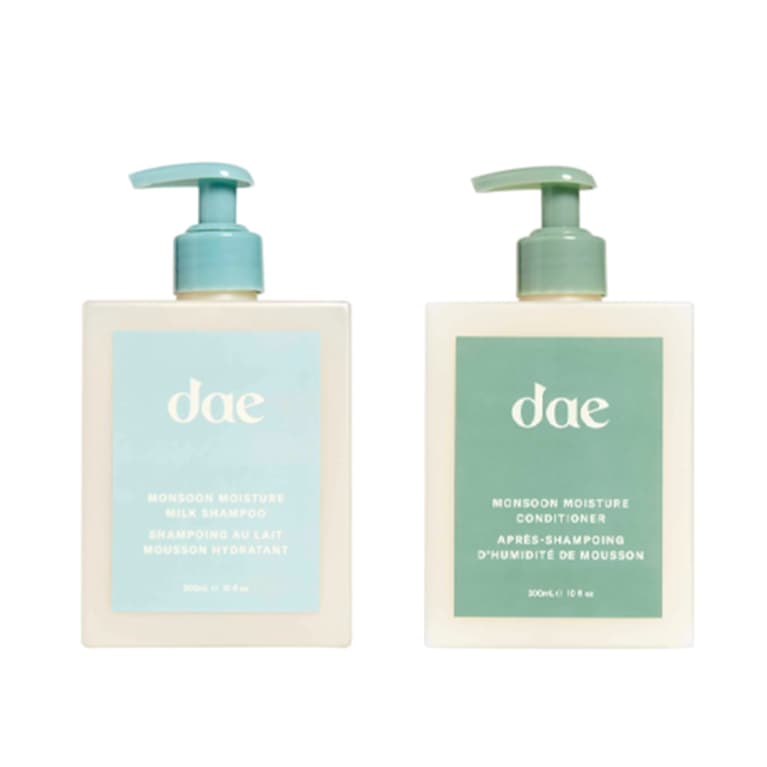 dae
Tatcha Hinoki Body Oil
The scent of this body oil was inspired by the Japanese practice of forest bathing (known as "shinrin yoku" in Japan), which has been studied for decades showing its positive psychological effects. As someone who lives in the middle of New York City, forest bathing isn't always in reach—which is why I'm obsessed with this body oil from Tatcha. The hinoki scent instantly transports you to a beautiful green escape, while a botanical oil blend deeply nourishes the skin. Major bonus: My skin is noticeably glowing from a mile away after application. —Frye
Hinoki Body Oil, Tatcha ($58)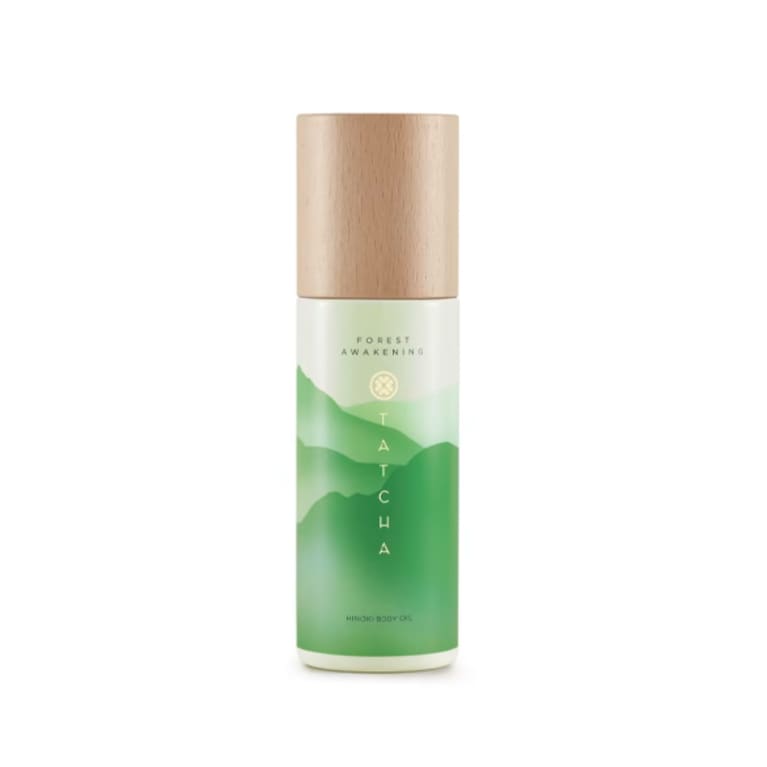 Tatcha
Three Ships Beauty Brighter Days Red Algae + Avocado Biodegradable Eye Masks
I'll be honest: When I slapped on a set of these eye patches, I wasn't expecting to see miraculously transformative results. Nothing against eye masks! My under-eye area is just super sensitive and prone to puffiness, and not much can completely nix my dark circles, save for a trusty concealer. But, man, was I impressed with this! My eyes looked immediately brighter and less swollen, thanks to the formula's red algae and upcycled avocado extract. My favorite part, however, is that these serum-soaked swishes are 100% biodegradable: When you're done, pop them in warm-hot water for 10 minutes so they can dissolve, and you can pour the remaining liquid down the drain. The chemistry nerd in me is squealing with delight. —Schneider
Brighter Days Red Algae + Avocado Biodegradable Eye Masks, Three Ships Beauty ($29)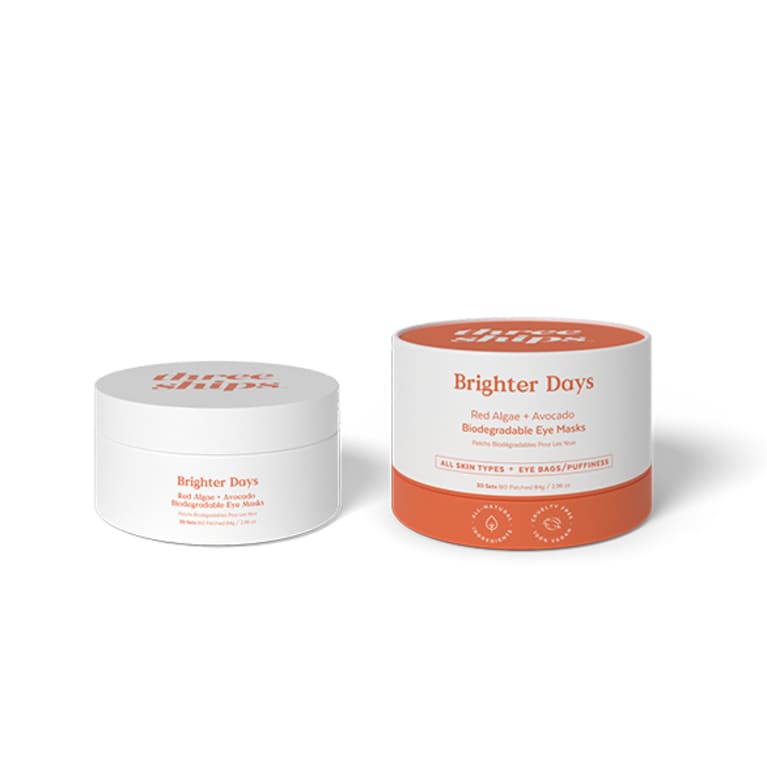 Three Ships Beauty
PHLUR Somebody Wood
Apparently, the inspiration behind this scent was "finding your soul mate," a feeling that's both exciting and warm, eager and yet comfortable, unexpected and somehow known. The juxtaposition of the steady, grounding woody notes and bright, citrusy florals captures that perfectly. Inspired by PHLUR founder Chriselle Lim's own journey in finding a partner, and co-created by famed perfumer Robert Gaudelli, the blend is another stunning addition to the brand's growing collection of evocative perfumes. I've never been one to believe that a soul mate completes you, but I do believe that when you find something that was meant to be in your life—be it a partner, friend, passion—there's a sense that I can't describe as anything other than restorative. —Engler 
Somebody Wood, PHLUR ($96)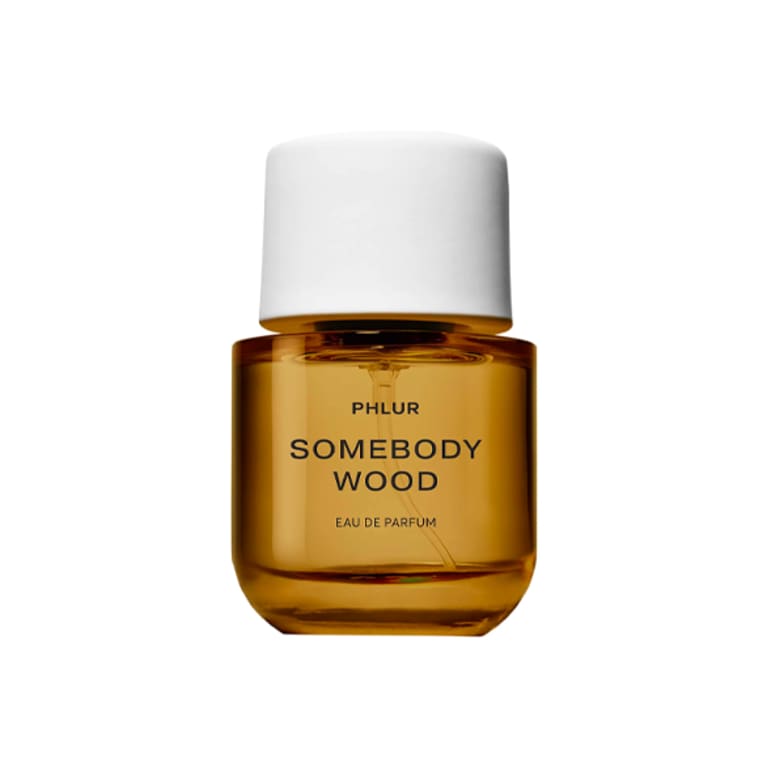 PHLUR
Living Proof Perfect Hair Day Healthy Hair Perfector
This treatment was specifically formulated to restore hair's outermost protective layer, the fatty acid layer (also referred to as the F-layer), which is what makes the cuticles appear smooth and shiny. Just three pumps of the peptide- and antioxidant-infused formula (you can use one to two if you have finer locks), and my sun-stressed strands are instantly silkier and more manageable. And like all Living Proof offerings, the scent is just divine—slightly fruity with a whisper of rose and a warm base of sandalwood. My tresses smell fabulous until my next wash day. —Schneider
Perfect Hair Day Healthy Hair Perfector, Living Proof ($30)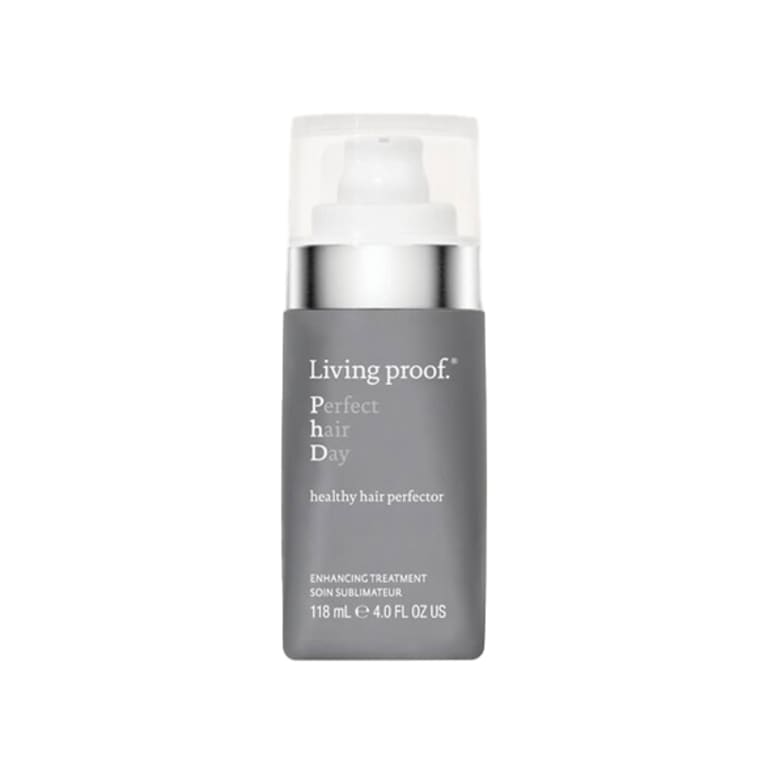 Living Proof
Sabon Rose Facial Steam
Have you ever been to a restorative yoga class? In my experience, you take it slow and work on long, relaxing stretches. After the class is over, you'll likely feel like you're floating on a cloud, ready for deep sleep. That's exactly how I feel after taking part in an herbal facial steam using this rose and mineral mix. Simply put a scoop of the Dead Sea salts and dried Damask rose blend in a bowl with a cup or two of boiling water. Then, place a towel over your head to trap the steam and enjoy 10 minutes of ultimate relaxation, or pair it with a quick meditation. Afterward, rinse off your face with cool water and finish up your routine. —Frye
Rose Facial Steam, Sabon ($29)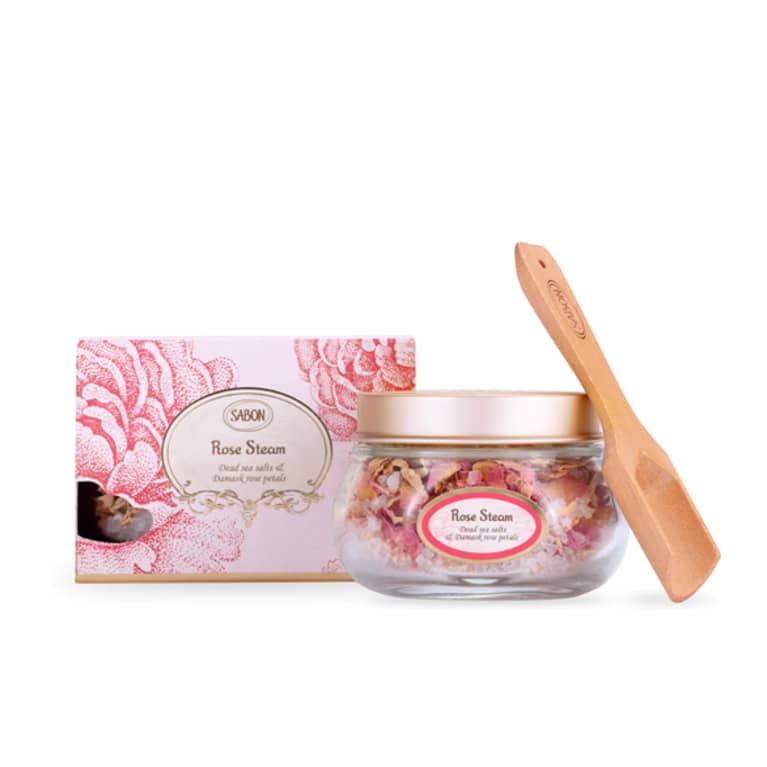 Sabon
Heal Your Skin.
Receive your FREE Doctor-Approved Beauty Guide
You are now subscribed
Be on the lookout for a welcome email in your inbox!
https://www.mindbodygreen.com/articles/talk-of-the-team-september-restore