January 6, 2023
Our editors have independently chosen the products listed on this page. If you purchase something mentioned in this article, we may
ICYMI, we're heading into 2023 with a longevity-focused approach to our fitness routines. Simply put: including more movement in your day, even with a 10-minute walk, could help you live a longer life1. Our team is constantly testing out new fitness products to help us stay active (and, of course, to prioritize recovery). Naturally, some are more rave-worthy than others. So when we find something we love, well, we immediately want everyone else to try it. Today, we're looking back on 2022 and reflecting on those products that fully live up to their hype.
These 10 fitness products have become integral in our editors' routines—and we're thinking they might just deserve a spot in yours, too. Whether you're considering an under-desk treadmill, looking for ways to help your body recover between sweat sessions, or you need a bra to keep you chafe-free through long runs, this list is full of products to inspire your best workout yet.
Our editors' favorite fitness products of 2023:
Oura Ring
How it supports your well-being:
Sleep tracker
Hate rate variability (HRV)
Activity tracker
Monitors blood oxygen levels (SpO2)
"I will talk to anyone that will listen about my Oura ring. I'm armed with insights that I've never gotten from other fitness trackers, and it's so sleek and unassuming. Now, I take into account how I slept the night before and my readiness score before embarking on the same workout I did the day before. It allows me to tailor the intensity of my exercise based on what my body is up for. It's wild, but my well-being has transformed with the addition of this smart gold ring." — Hannah Margaret, executive editor
Also mentioned in: The best sleep trackers, the best HRV monitors, the best products for insomnia, & the best fitness trackers
Normatec Go Compression Boots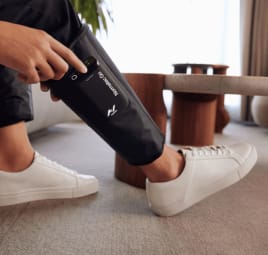 How it supports your well-being:
Speeds up recovery time
Portable design can be used anywhere, anytime
Compression can be customized to each leg
"Earlier this year, I was introduced to compression boots. The unlikely recovery tool wasn't on my radar, as I have a trusty massage gun that I swear by instead—but then I got a chance to try out a pair for our roundup on the best compression boots. A portable take on traditional boots, the Normatec Go velcro around the calves and feature an independent control system for each leg. Completely wireless, they inflate and deflate, creating a sensation similar to the squeeze and release of a blood pressure monitor at the doctor's office. This gentle compression therapy supports circulation, and the effect is instant relief. It turns out you don't have to be a professional athlete or marathon runner to feel the impact that compression boots can make." —Braelyn Wood, deputy commerce editor
Also mentioned in: The best compression boots for recovery
Advertisement
This ad is displayed using third party content and we do not control its accessibility features.
WTHN At-Home Body Cupping Kit
How it supports your well-being:
Keeps muscles energized
Improves circulation
Pulls tension from muscles
​​"As someone who swears by cupping in the studio, I was shocked to find an at-home tool that feels just as effective. I run, strength train, and sit a lot during work hours, so my body is pretty much always sore. These cups have been a savior for muscle relief, recovery, and detoxification. I love them so much I even packed them in my carryon when I traveled for my last marathon." — Carleigh Ferrante, commerce editor
Want to know more? Check out our full review of the WTHN at-home body cupping kit.
Forme Power Bra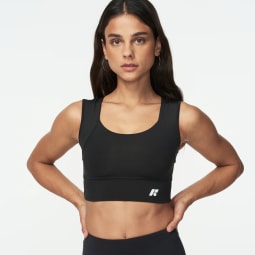 How it supports your well-being:
Supports better posture for spine health
Encourages proper form during workouts
"Forme's high-quality garments contain a posture-correcting technology that helps your body naturally relearn its best alignment—and I swear I can see a change! As soon as I wiggled into this comfortable bra, I immediately felt my shoulders pull back, my posture a little straighter and taller. I'll even lounge in the activewear long after my workout (it's best to wear each garment for at least four hours), and it keeps me from slouching over my laptop while I work." — Jamie Schneider, beauty editor
Advertisement
This ad is displayed using third party content and we do not control its accessibility features.
Bala Bangles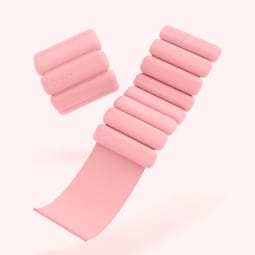 How it supports your well-being:
Lifting lighter weights with more reps builds muscular endurance
Adds intensity without increasing risk of injury
"These 2-pound ankle weights are my number one workout staple, especially for at-home exercise. They're the perfect way to level up any simple exercise, whether it's donkey kicks, Russian twists, or Pilates-style arm circles." — Hannah Frye, assistant beauty editor
Try wearing the bangles during this at-home 10-minute Pilates routine.
Tracksmith Session Bra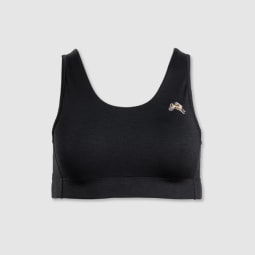 How it supports your well-being:
Stops chafing during long runs to support daily movement
"I ran my first marathon this year and there was one one not-so-fun aspect of training that I wasn't prepared for: chafing. All of my sports bras left me feeling super uncomfortable after long runs—until I tried the Tracksmith Session bra. It's soft as can be with a lightweight band that doesn't dig into my skin during long miles. Happy to say I got through the marathon feeling great (well, as great as you can after 26.2) with this one!" — Emma Loewe, health & sustainability director
Advertisement
This ad is displayed using third party content and we do not control its accessibility features.
Manduka Bolster
How it supports your well-being:
Helps open the body for an ever deeper stretch
Relieves tension on knees & hips in many yoga poses
"Recovery is an essential part of any fitness routine, and as someone who teaches a lot of Vinyasa yoga, I've learned this all too well. On days when I want to focus more on stretching and recovery (especially during the luteal and menstrual phases of my cycle) yin yoga has been a godsend—and this bolster by Manduka has become an essential part of my yin routine. It's perfectly supportive, helps me get seriously stretched, and can be incorporated into so many different poses for amazing relief." — Sarah Regan, spirituality & relationships writer
Garmin Forerunner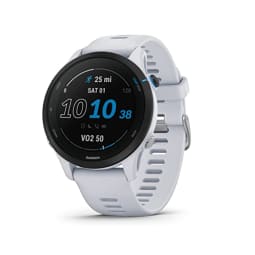 How it supports your well-being:
Monitors heart rate, heart rate variability (HRV), sleep, & activity levels
Tracks water intake to maximize hydration
Offers coaching plans for a variety of routines
"I've tried a lot of fitness trackers, and my number one qualm is that I typically don't want to wear them during everyday activities. They tend to be bulky and, well, not stylish. The Garmin Forerunner is incredibly lightweight, with multiple colorways to choose from. Of course, it's not all about the aesthetic. This watch is also a top-notch fitness tool (and a sleep tracker, too!). It monitors your stress, heart rate, heart rate variability, sleep and activity levels, and more, providing scores on how you can improve these metrics and optimize your health. As an athlete, I appreciate the built-in sports apps with 30+ activities, the 12-day battery life, and the ability to house all my stats and progress in one place through the Garmin app. There's even coaching plans for various running distances and suggested daily workouts to help you reach your goals. I'm as much a recovery lover as I am a fitness enthusiast, so I love that the watch gives me an estimated recovery time between workouts. Oh, and if you need help on the hydration front, it tracks your water intake for you as well. I find new features daily, and would recommend this watch to any runner who wants to take better control of their health and training." — Carleigh Ferrante, commerce editor
Advertisement
This ad is displayed using third party content and we do not control its accessibility features.
LMNT Keto Electrolyte Powder Packets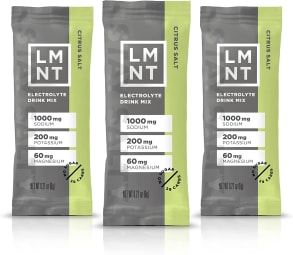 How it supports your well-being:
Offers a balanced combo of sodium, potassium, & magnesium
Skips sugar, gluten, fillers, and artificial ingredients
"As a big hot yoga person, I find myself in state of dehydration often. Instead of chugging copious amounts of water on yoga days, I've found LMNT's electrolyte drink powders keep me hydrated without the extra sugars that other beverages often have. There's nothing better than doing a long infrared sauna session with a cold LMNT (I'm partial to citrus and orange) in your water bottle. It's a game changer." — Allen
Cloudstratur Running Shoes
How it supports your well-being:
Maximum cushioning for maximum mileage
Structured support without excess weight
"As someone with wider feet, I'm always struggling to find sneakers that don't leave my inner arches rubbed raw after the first wear. When On Running sent over these road running shoes, I was excited to put the sneakers to the test. I found they easily accommodated my wide feet yet didn't look or feel bulky. And despite packing loads of cushioning, they're not too heavy (each shoe weighs less than 9 ounces). Although I've tested out quite a few different running shoes at this point, I find myself constantly returning to the Cloudstratus. They're responsive and bouncy yet still supportive enough to pack in the mileage. I wouldn't be surprised if a few more pairs appear in my closet by the end of 2023." — Wood
Advertisement
This ad is displayed using third party content and we do not control its accessibility features.
Like everything in life, exercise and movement are not one size fits all. But if one of these products can help you enter into the year feeling healthy and motivated, we're here for it. Another great way to stay motivated and boost results? Add some variety into your routine with a free trial of one of our favorite online workout programs or invest in the best workout equipment to take your home gym to the next level.