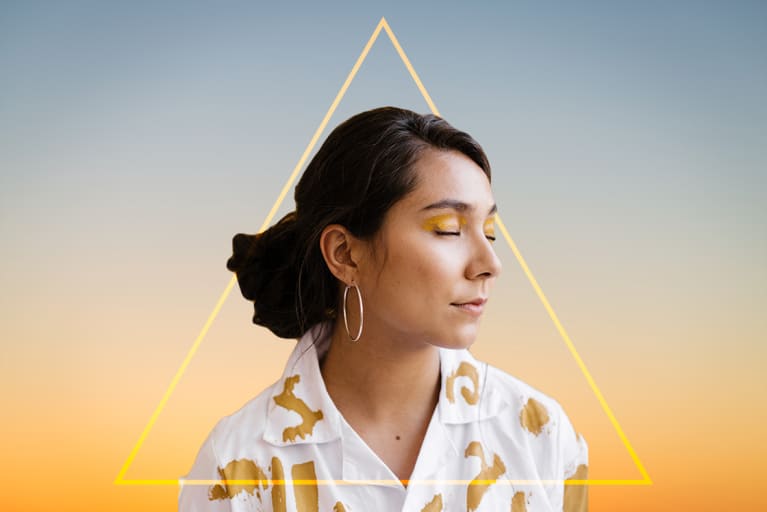 This week's horoscope brings a supercharged full moon and tempting Saturn transit. Here's what to expect, from the AstroTwins.
Set your mid-year resolutions this Wednesday, July 13. At 2:37PM EDT, the full supermoon in Capricorn illuminates the long, strategic view for accomplishing a mission.
Bonus! The fate-fueling Taurus north node sits at a supportive angle to the full moon, pushing you to think big-big picture. Whether or not you've found your life path, this is an important day to hit pause and assess your progress. What's working and what's left you feeling like Sisyphus rolling a boulder up a hill? While perseverance is Capricorn's strong suit, so is productivity. Maybe there's a better route to the finish line—or a better team to support your vision. Also, what goals were in your crosshairs at the dawning of 2022, especially near the January 2 new supermoon? If you strayed off course, this full moon motivates you to pick up the ball and run with it again. Did you bring this mission to fruition? Celebrate the victory of reaching your milestone! 
Also on Wednesday, budding connections could blossom into something "seriously serious" as supportive Saturn in Aquarius locks eyes with radiant, romantic Venus in Gemini.
Both planets are parked in buzzy air signs, which fans Cupid's more tempestuous flames. But it's all good since this transit can light a bright fire in our hearts. In our heads, too. A casual conversation may build into a legendary love affair! A word to the wise: Check out mature options—not necessarily in age, but in their ability to "adult" and be a trusty partner. If an existing relationship has been rocky, Saturn lends supportive scaffolding, and Venus helps us diplomatically discuss conflicts. Focus on solutions, always remembering that you're on the same team.
Naughty by…nurture? When affectionate Venus snuggles into sentimental Cancer this Sunday, July 17, summer love takes a turn for the sweeter.
Attached? Between now and August 11, feel free to slip into the couple bubble with your S.O. or make sure you have ample private time to simply enjoy each other's quiet company. Shower your love with caring gestures that prove you've been paying attention to their preferences—from streaming their favorite movies to preparing morning coffee exactly how they like it. Talks could turn to cohabitation or inspire you to put a spare key on your partner's ring. But don't get too close for comfort! Time in your respective "shells" can make hearts grow fonder. Single? Give the nice ones a chance to woo you. If friends (or your mom!) want to fix you up, let them! Just be aware of how your fluctuating moods may impact another person. And definitely watch for neediness during this period, which can make you act too clingy, too quickly.
https://www.mindbodygreen.com/articles/weekly-horoscope-for-july-11-17-2022-from-the-astrotwins