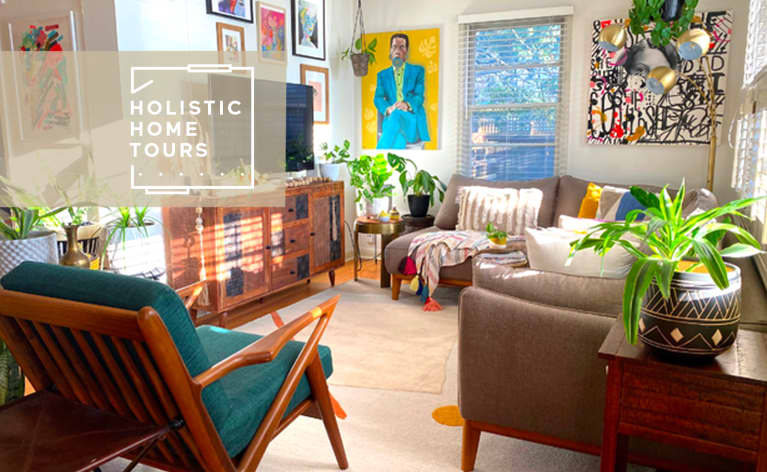 David Quarles, IV knows a thing or two about sparking joy. The interior designer, jewelry creator, vegan foodie multi-hyphenate uses his social media to spread a smile daily—be it through an uplifting playlist, a celebratory mocktail recipe, or a peek inside his cheerful home in Memphis, Tennessee. Today, Quarles is giving us a tour of his space that's wonderfully alive with patterns, colors, and a statement-making disco ball.
What are three words that describe your design philosophy at home?
Love, joy, and intentionality.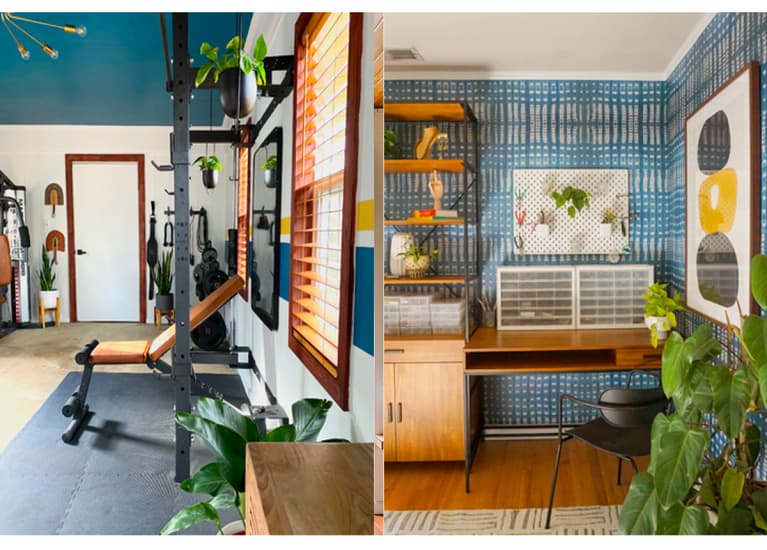 As an interior designer, do you switch up the decor of your home often or keep it pretty consistent? 
As I continue to experience this world, I allow my growth as a person and designer to beautifully influence how I design/redesign my home. Our houses are always open to editing so yes, I switch things up as I see fit.
What is your favorite room in your home and why? 
My favorite room is the dining room because of its hand-painted wallpaper crafted with love that serves as a reminder that everything is going to be alright. I also adore the way the light cascades into the space during the golden hours.
I believe the dining room is the heart of the home. Here friendships are made and strengthened through food, good drinks, and communication, and there's always a beautiful moment to be shared. 
What noises can be heard in your home? What smells?
There is usually music playing from the playlist curated for the day and time. When there isn't music playing, due to the fact that I'm surrounded by oak trees, I am usually awakened by the sound of birds and the neighborhood rooster.
Smells are something I take very seriously! My signature smell consists of combinations of amber, vetiver, rose, vanilla patchouli, and slight notes of citrus gin.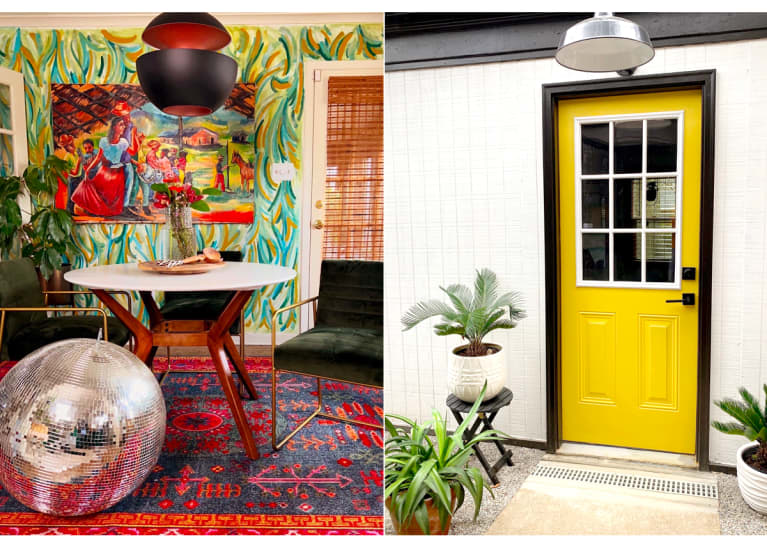 What object in your home brings you the most joy and why?
It's hard for me to pick just one due to the amount of artwork I have to choose from, but if I had to specify one piece it would be my disco ball because of how it reflects light (especially during golden hour) and how it "travels".
What is the best compliment you've received on your space?
That my home feels good, feels like love is created here, and that there is #asenseofhappy. 
How does your home support your health & well-being?
It provides #asenseofhappy. This is important to me because so much in this world can rob us of our joy and we need to have one specific place to replenish our joy so that we have enough to put back into the world.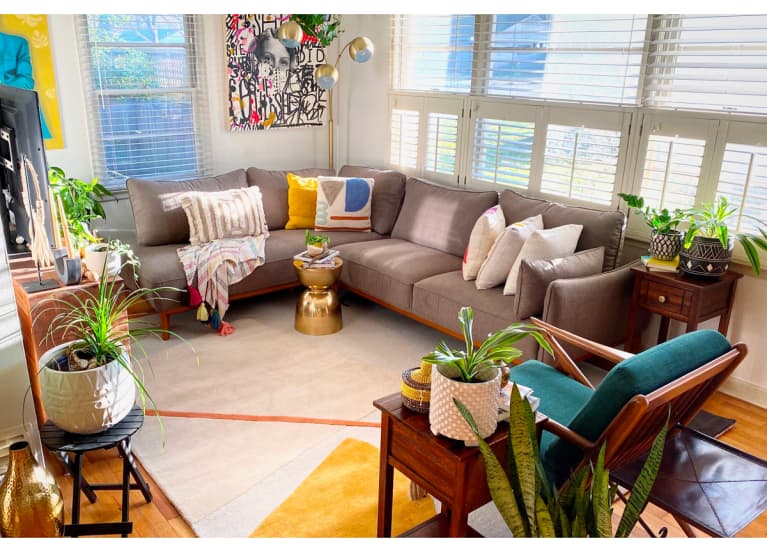 What does the word 'home' mean to you?
Home to me means safety and peace. It's a place where love is shown and a place where inspiration is born.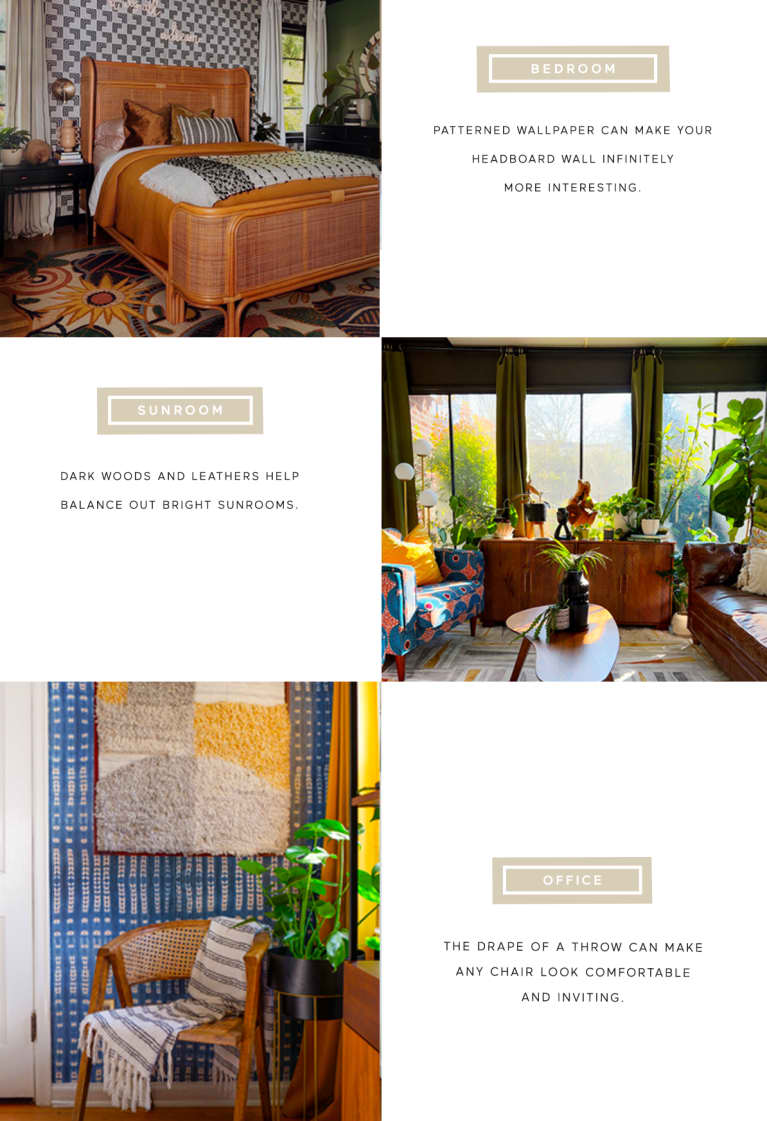 This interview has been lightly edited and condensed for clarity.
Reset Your Gut
Sign up for our FREE doctor-approved gut health guide featuring shopping lists, recipes, and tips
You are now subscribed
Be on the lookout for a welcome email in your inbox!
https://www.mindbodygreen.com/articles/holistic-home-tour-david-quarles-of-memphis-tennissee