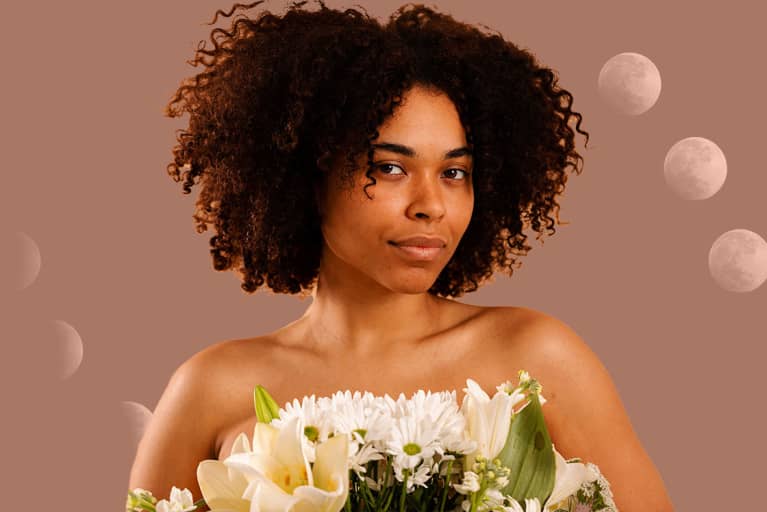 This is the week to strengthen your backbone and stick up for your beliefs. Here, the AstroTwins share why to "restore your roar" this Leo season.
This Tuesday, July 19, Chiron, the "wounded healer" comet, flips into its annual retrograde, backing up through warrior sign Aries until December 23.
Chiron holds the key (its symbol) to our alchemical gifts, but to access them, you must turn inward and push past your own stumbling blocks. In the sign of the fiery Ram from 2018–2027, Chiron is bringing issues of anger management, leadership, and personal power to the world stage. This year has had no shortage of important causes to stand up and fight for, and Chiron's backspin can help us all uncover soulful strategies for the battle.
Meanwhile, this retrograde is an optimal time to recover from any personal power outages that may be stopping you from sticking up for your beliefs. 
Another opportunity to "restore your roar" arrives on Tuesday, when communicator Mercury struts into loud, proud Leo, turning up the volume on creative expression.
After a low-key few weeks, this passionate cycle directs you back into the public eye. If you don't want to get lost in the shuffle, make a bolder statement! Use storytelling techniques and eye-popping visuals to underscore your message, whether you're pitching a business idea or posting on social media. Experiment with music, video, and any other effects that will get people to stop scrolling and tap on your profile. With heart-centered Leo playing communications director, there's no reason to be crisp and formal. As long as you don't blur professional lines, it's OK to share those warm-fuzzy feelings. This might be the key that unlocks team spirit! 
But that's not all! A long red carpet rolls out this Friday, July 22, as the Sun struts into Leo until August 22.
This annual solar cycle is high season for all things glamorous, romantic, and creative. Does your name belong in lights? Or maybe a history book or the hall of fame? Visualize it, then start positioning your personal "brand" for the ascent. If you're not sure where to begin, start with some competitive research analysis. What are the leaders in your (desired) industry doing? How would you put your own unique spin on this? If you have a finished product to promote, use this week to put a final coat of high-gloss polish on it. Then, schedule your big reveal or trot it out for a test pilot to your savviest friends.
In love, is it time to elevate your standards? The Leo Sun trumpets a PSA: You deserve to be treated like royalty by the one you love. But hear ye, hear ye! Keep those expectations realistic, too! Most people don't have the time (or budgets!) to fawn over each other 24/7. Invest equal energy into your creative pursuits—and commit to following through! That's how to keep your love life in balance. Get ready, because you might fall head over summer sandals for your own fine self in the process. Tap into the noble traits of Leo instead of falling prey to the self-serving ones. Love is a two-way street, after all. How can you be a more generous lover, in and out of the bedroom?
https://www.mindbodygreen.com/articles/weekly-horoscope-for-july-18-24-2022-from-astrotwins