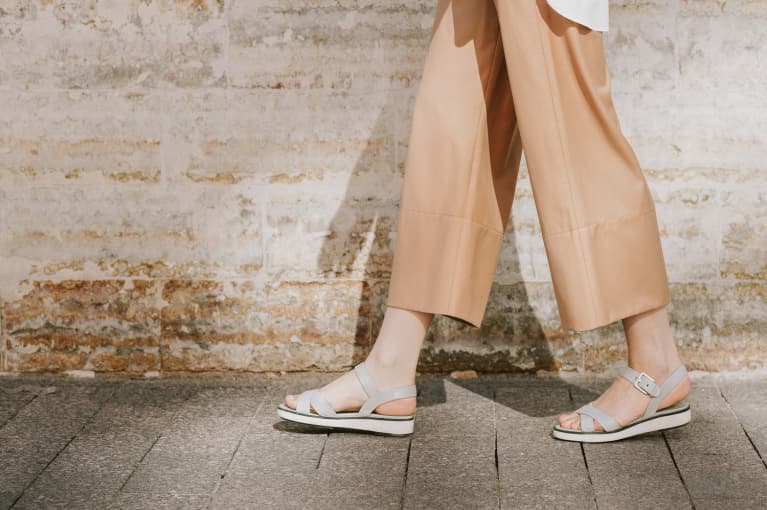 Our editors have independently chosen the products listed on this page. If you purchase something mentioned in this article, we may earn a small commission.
August 10, 2022 — 23:36 PM
I've spent much of my adult life loyal to one brand of sandals, which means I've been utterly unwilling to try anything else (as I often get when I find something that I love). After years of loyal dedication to my Birkenstocks, my shoe wardrobe was starting to become a little repetitive—and I felt compelled to experiment with something new. My research on the best sandals for walking led me through a rabbit hole of supportive options until I settled on Teva's Flatform Universal.
Although they were a platform style, the strappy sandals looked comfortable. More importantly, they had racked up endless positive ratings from more than 4,500 shoppers who wore them on trips to Europe, walks to the dog park, and even a day at Disneyland. As someone on the shorter side, I loved the idea of getting a boost of height without compromising on comfort. So I decided to put them to the test—and I was not disappointed.
Why I love Teva Flatform Universal. 
There are so many layers to finding a good pair of sandals for the summertime: They need the right amount of cushioning and support but shouldn't cause blisters—and to top it all off, they have to be cute. Teva's Flatform Universal nails this combination effortlessly.
Not only do the Flatforms give me a few extra inches of height (1.75-inches to exact), but they're actually comfortable. Even after wearing the sandals for a busy day of running errands around New York City, they still felt like walking on clouds.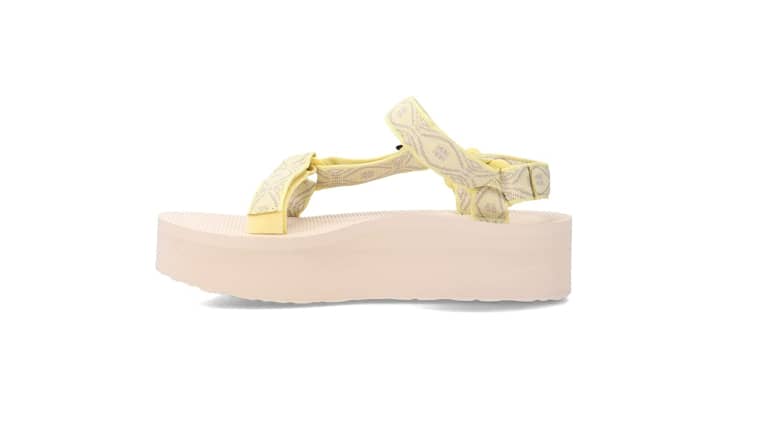 Teva Flatform Universal
$NaN
The sandal's EVA foam midsole plays a huge role in maintaining this level of comfort. It provides both arch and heel support to ensure that every step feels cushioned (and not like I'm walking on a flat piece of cardboard). The straps are also thicker than your typical sandal, so the shoes feel securely attached to my feet even when they start to sweat from the summer heat. Of course, it helps that there's quick-dry webbing along the sole to prevent any slippage.
But my absolute favorite thing about these shoes is that even with blisters covering my feet (a lovely image), I was still able to wear the Tevas all day long without worsening their condition—even when the straps were directly touching my blisters. For context, another failed sandal experiment had left my feet battered with fairly gnarly blisters. I was rightly nervous to try these shoes on, as I figured they would either make my blisters worse or just generally uncomfortable. Alas, I barely even remembered the state of my feet until I had to take the Tevas off again.
If you have yet to find a pair of sandals that you love this summer, or are looking for a little extra cushioning for your day-to-day excursions, Teva's Flatform Universal Sandal is the stylish and supportive style you've been looking for. With a wide range of colors and patterns to choose from, you don't have to settle for boring when it comes to a high-quality, comfortable shoe that's durable enough for anything the day might throw your way.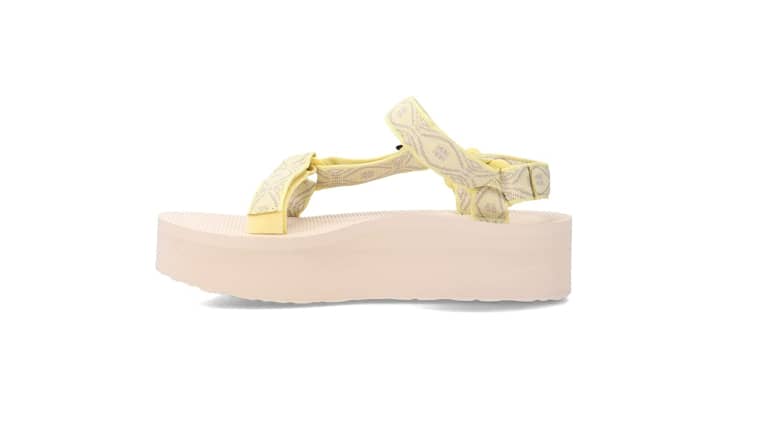 Teva Flatform Universal
$NaN
https://www.mindbodygreen.com/articles/teva-flatform-review-editor