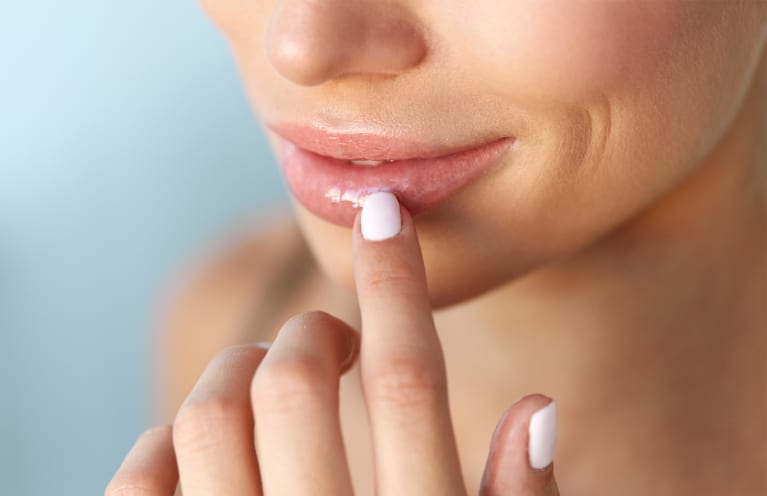 August 11, 2022 — 22:16 PM
Proper lip care goes way beyond swiping on a lip balm. Sure, a high-quality salve is crucial for a soft and supple pout—but you can't just snag any ol' pot or tube and call it a day. The formula you choose can mean all the difference between plush, velvety lips and even more flakes. We'll go ahead and assume you'd rather secure the former. 
To which we say: Opt for a lip moisturizer. Yes, it's a little different than your average waxy stick—and you can find our recommendations, below. 
Lip moisturizer versus lip balm.
Full disclosure: These are not clearly defined categories. You can use them interchangeably in everyday conversation, and it's likely no one will even bat an eye. I'll even throw "lip mask" into the mix, too, as some overnight treatments might have more of a "balmy" texture—essentially, it all depends on how each brand markets their products. 
However, you can think of lip moisturizers as formulas that actually send moisture to your lips, rather than an occlusive-only balm that merely sits on the surface. These formulas include a blend of humectants, emollients, and occlusives to draw water into the top layer of the thin lip skin, soften any microcracks, and keep all that hydration locked inside. An occlusive-only balm, on the other hand, requires some sort of humectant layer underneath it to actually moisturize your lips (friendly reminder: Occlusives can't trap in water if there's no water for them to trap!)
Some lip balms also contain shimmery or plumping agents for aesthetic purposes only, whereas a lip moisturizer will often skip those ingredients (again, their main purpose is to focus on, well, moisture). Finally, other lip-enhancing formulas include active ingredients like salicylic acid or peptides; these would fall more under the "lip treatment" umbrella, since they're meant to treat various lip concerns (like, say, lip lines). 
All that to say, there's a ton of vocab when it comes to lip products, and it doesn't really matter what you call a specific formula, so long as it's one that you love. But if you're on the hunt for a new lippie, you might want to keep these distinctions in mind: If your lips are begging for more moisture, make sure the balm actually has a blend of quality hydrators—other (potentially irritating) ingredients may only worsen the chap. 
Lip moisturizers do slightly differ from lip balms, even if you can technically use the two phrases in the same breath. Most of the time, lip balms do contain moisturizing ingredients, but it's always a good idea to peek at the label to make sure. And if you're in the market for a proper lip moisturizer, here's a list of our favorites for your browsing pleasure. 
https://www.mindbodygreen.com/articles/lip-moisturizer-vs-lip-balm