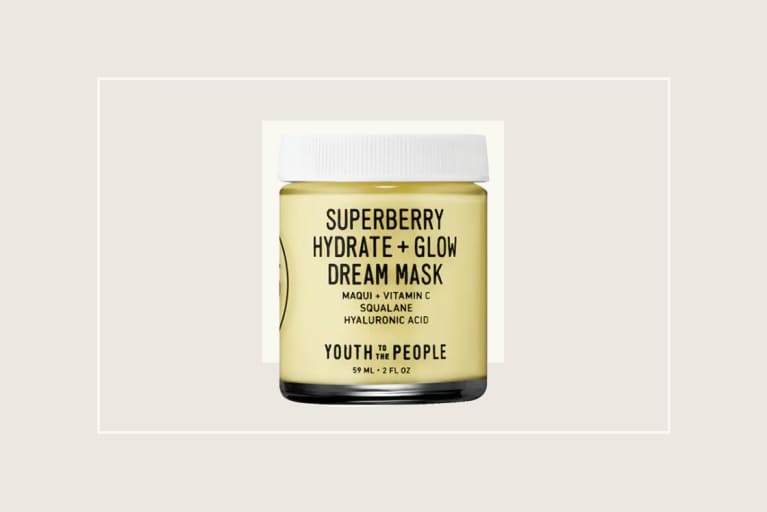 Our editors have independently chosen the products listed on this page. If you purchase something mentioned in this article, we may earn a small commission.
August 27, 2022 — 1:00 AM
One cardinal rule everyone should know: Always be patient when trying new products. Your skin takes time to adjust to new formulas and produce noticeable results, especially when it comes to chemical exfoliants, retinol, and brightening serums. I know—it's not the easiest thing to do in our modern-day, instant gratification lifestyle. 
As someone who tests products as part of my job, I'm particularly familiar with this waiting period. I've seen my skin transform months into using a product religiously, proving the point that patience is not only essential but oh-so-worth it. Knowing this, you can probably understand why I was simply astonished to see my skin go from dry and dull to plump and beaming within a week.
Enter, my secret weapon to glowing skin that holds moisture for for more than eight hours: Youth to the People's Superberry Hydrate + Glow Sleep Mask.
Before I started using this mask every night, I was fighting tooth and nail to keep my skin hydrated through the night. No matter how many layers of ultra-thick moisturizer or nourishing face oil I put on, I would still wake up with tight, dry skin. 
What was going on? Well, besides the fact that I have chronically dry skin, my air conditioning system has been working overtime (thanks NYC heatwave), which stole any hydration my skin had left. Sure, my home has been kept at a pleasant 68 degrees Fahrenheit, but my skin was so starved of moisture that it became straight up dehydrated. (We're talking borderline fruit strips.)
Why I chose this product. 
When I woke up with dry skin night even after applying a generous layer of face oil, I knew I needed to try something completely different. I'm not one to slug my skin with petrolatum-based products for environmental reasons (as the mineral oil in these products can build up in our waterways), but I knew I needed something thicker than face oil. 
Dream Mask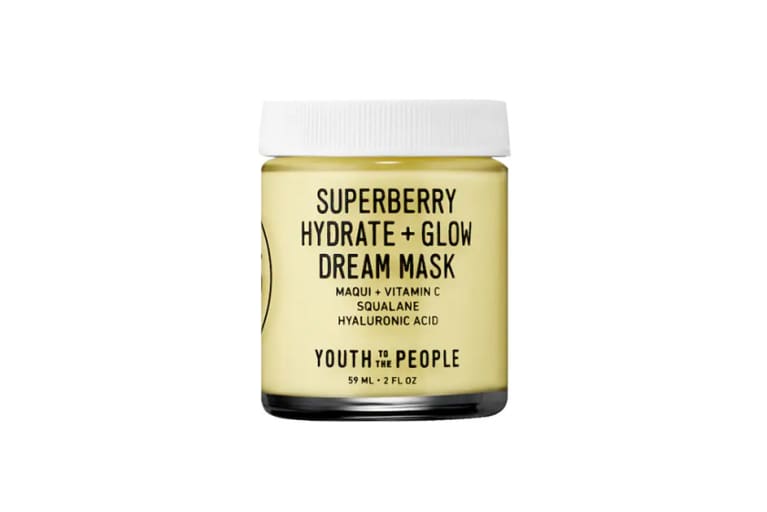 Youth to the People
Superberry Hydrate + Glow Dream Mask
$48
After a quick scour through my personal collection of skin care goodies—it's a perk of the job!—I realized my solution didn't sit within the various tubes, pots, and bottles. But then I remembered that Youth to the People offered a product specifically designed to keep skin hydrated through the night: the Superberry Hydrate + Glow Dream Mask.
I called in a sample. After all, Youth to the People is one of my favorite brands because of its focus on clean ingredients, high-performance products, and attention to sustainability. So far, its formulas have never failed me, and the glow mask is no exception.
The product is packed with hydrating ingredients that I'm no stranger to, but the combination delivers a unique, creamy texture. It contains hyaluronic acid, prickly pear, maqui, goji berry, sunflower, squalane, and vitamin C (as THD ascorbate). Translation: The creamy moisturizer packs a punch in terms of hydrating and radiance-boosting ingredients. 
The botanical extracts add an oily edge that works as an occlusive layer (aka it works to hold in moisture). This means you'll want to layer on any other skin care products of your choice under the dream mask. Think of it like the cherry on top.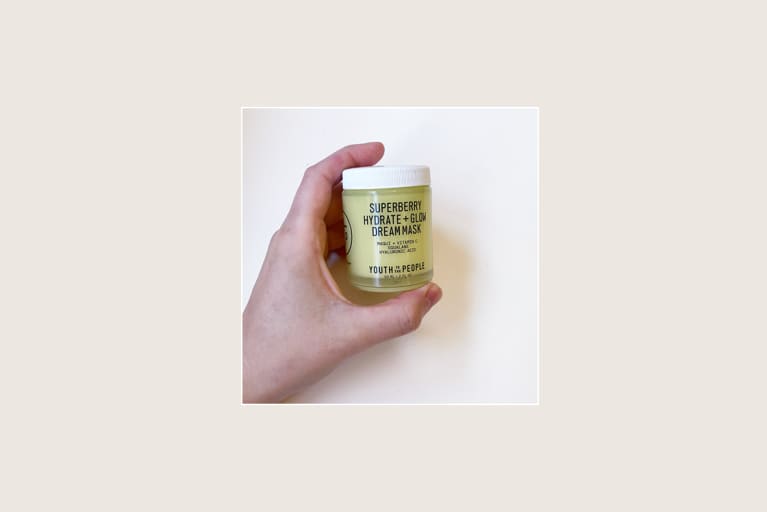 The unfiltered truth: I haven't woken up with dry skin since I started using this product. You could say my goal has been achieved, but in realist, it's been surpassed. My skin is glowing beyond what was ever expected—and it's only been one week. 
This radiance boost is all thanks to vitamin C (and a blend of superbotanical extracts). The benefits of topical vitamin C have been extensively researched, showing it has beneficial outcomes for things like fading hyperpigmentation, brightening, and even taming rosacea (thanks to its anti-inflammatory properties). 
Given that my skin was so dehydrated, I thought radiance was an issue for a later time. However, this product checked both boxes at the same time. And to tell you the truth: I've even been wearing this glow mask on my no-makeup days to add a dewy glow that lasts hours on end. 
How to apply:
Apply an even layer to clean skin every evening. If you want to sneak a hyaluronic acid serum underneath for extra hydration, feel free. Because it's an occlusive layer, it's best to avoid using strong exfoliants, retinol, or retinoids underneath—here's why.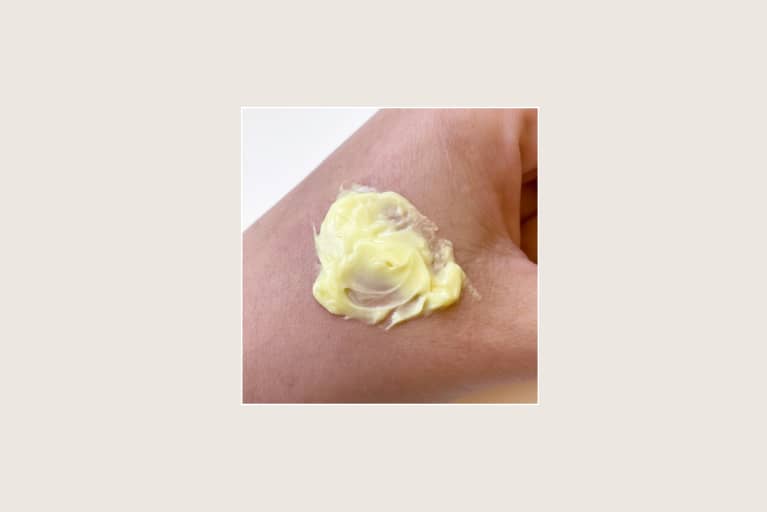 I was shocked to see a dramatic shift in the hydration and radiance of my skin after just one week of using the Youth to the People Superberry Hydrate + Glow Dream Mask—a quicker turnaround than I've seen with any other product. If my skin is already glowing, I can't wait to see what happens over the next few months with my new go-to night mask. 
https://www.mindbodygreen.com/articles/youth-to-people-hydrate-glow-dream-mask-review