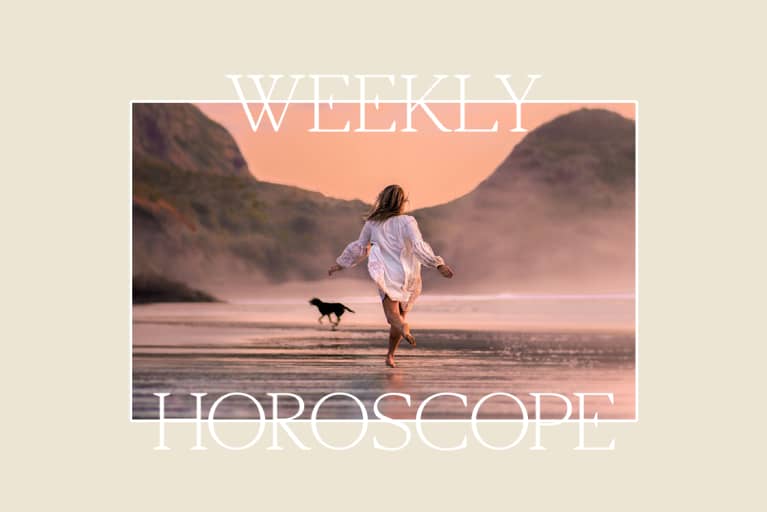 September 3, 2022 — 11:29 AM
Retrograde alert! Here's how the AstroTwins suggest navigating this fiery first week of September.
Get ready for a galactic glow-up this Monday, September 5, as beautifying Venus moves into Virgo, the sign of radiant good health.
This sensible cycle can be quite sensual if you slow down and appreciate the little things. And get physical—with self-care, a pleasurable exercise routine (solo or with your S.O.), and lots of affection. While tenderness is always important, "acts of service" is the primary love language that Venus in Virgo speaks.
Ask not what your lover can do for you. Instead, learn how to give a killer shoulder rub, cook bae's favorite meal, and support their dreams in every way possible. Put phones away and give your undivided attention to the one you love. Listen generously, give advice only if asked, and keep feedback constructive (not critical).
Single and looking? Start with the intellectual connection. Long, analytical conversations can be the key to deeper connection during this sapiosexual Venus spell. Take a timeout from the dating apps and see who you might meet at a book club or spiritual discussion group. What begins as a meeting of the minds could evolve into much, much more!
Messenger Mercury shifts into reverse this Friday, September 9—never welcome news, we know, we know.
For the next three weeks, think twice before you speak, post, or press "send." With the communication planet backing through fair-minded Libra and persnickety, critical Virgo (starting September 23), the margin for error will be slim. Since Libra is associated with legal matters, review contracts to make sure you're in compliance. This deep dive could save you future legal issues or set a healthier tone for your work environment. Knowledge is power—and on an emotional level, the path to feeling safe and secure! Even the best relationships could drift into choppy waters between now and October 2. Patience will be required to keep things on an even keel. Exes will be especially prone to reminiscing—consider yourself warned!
A pensive full moon in Pisces arrives on Saturday.
Surrender, and let the universe reveal its wisdom. As 2022's only full moon in Pisces loosens our clutches this Saturday, September 10 (at 5:59 a.m. EDT), we are privy to the "source code" that's embedded in things like divine timing, serendipities, and dreams. Reality can be tough to digest or even discern! This full moon won't help matters much, but that's kind of the point.
Because esoteric Pisces is the master of illusion, it's like you're lost in a labyrinth. If you panic, you'll feel even more out of sorts. But stop, breathe, and listen to your intuition, and you'll reconnect to your inner guidance…as well as a few ancestors and guides! This compassionate full moon paves the way for deep, soulful healing. Unexpectedly, you may see an "enemy" in a very human light. While you don't have to accept their wrongdoings, you may find a spot of forgiveness in your heart. On the flip side, you may realize that it's time to put up boundaries with a bully. Enough's enough!
https://www.mindbodygreen.com/articles/weekly-horoscope-for-september-5-11-2022-from-the-astrotwins