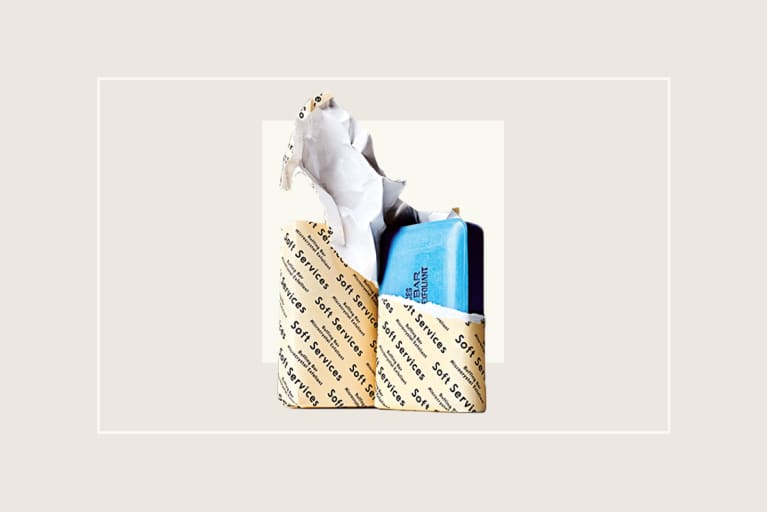 Our editors have independently chosen the products listed on this page. If you purchase something mentioned in this article, we may earn a small commission.
September 3, 2022 — 12:02 PM
Despite having an arsenal of scrubs, brushes, and polishes at my disposal, I don't exactly have my body exfoliating routine down pat. It's not that I'm unaware of the benefits of body care—I've written way too many articles to ever ignore those perks—but I'm simply impatient when it comes to my own shower. I've got things to do! People to see! I cannot waste precious minutes massaging in coffee granules! 
Jokes aside, I need an exfoliator that feels like second nature to my shower routine, so I'll actually stick to a regular regimen. I recently got my hands on the cult-favorite Buffing Bar from Soft Services, and it has become my newest showertime staple—my skin has never felt so smooth. 
My skin: Dull, rough & perpetually thirsty.
Again, I don't always remember to exfoliate my body, save for a weekly shave. On that note, I don't have the best razor on-hand (I usually just pick up a drugstore pack), and I'm a bit haphazard with the routine (told you, I'm impatient!), so I don't always wind up with the silkiest shave. As a result, areas prone to keratosis pilaris, like the backs of my thighs, can feel bumpy. 
My skin can also never get enough hydration, and I always, always slather on a body lotion post-rinse. But without proper exfoliation, my creams and butters cannot properly absorb into my thirsty pores since the lingering dead skin creates a barrier that makes it hard for the formula to do its job—thus, my skin stays dull and rough.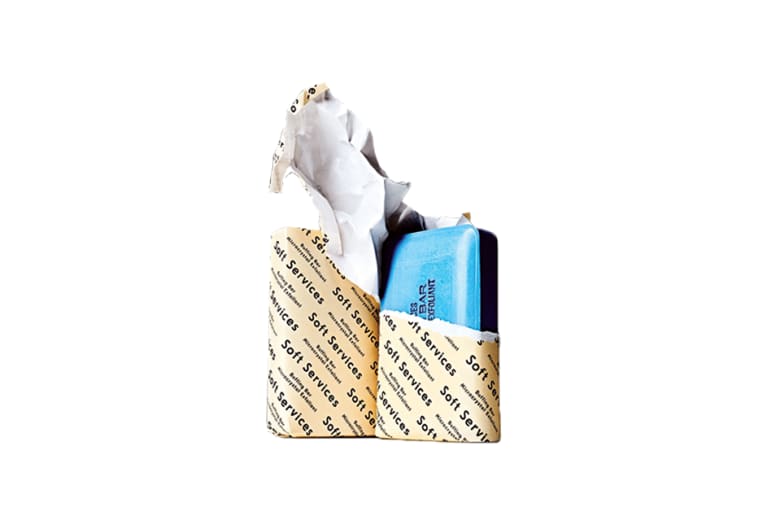 Soft Services
Soft Services Buffing Bar
$28
The first time I used the Buffing Bar, I was truly blown away—seriously, I couldn't believe how soft my skin felt. In the shower, I wet the bar and rubbed in gentle, circular motions on my roughest areas (the backs of my arms and thighs), and it immediately released any trapped hairs and keratin buildup. My poor feet also have some gnarly calluses (commuting sandal-clad in NYC—enough said), so I dedicated a few moments to my heels, and the results were better than any pumice stone I've tried. 
The brand calls the Buffing Bar an "exfoliating brick," which I honestly think is the perfect term. It's certainly not your average creamy bar soap; the experience actually feels sort of like an exfoliating mitt—rough and slightly grainy—yet it still suds up like your traditional bar soap would. That's because the formula features magnesium oxide crystals, which are small yet effective for physical exfoliation, as well as sodium palmate (a common surfactant in bar soaps), and glycerin, aloe, and shea butter to simultaneously hydrate and soften the skin.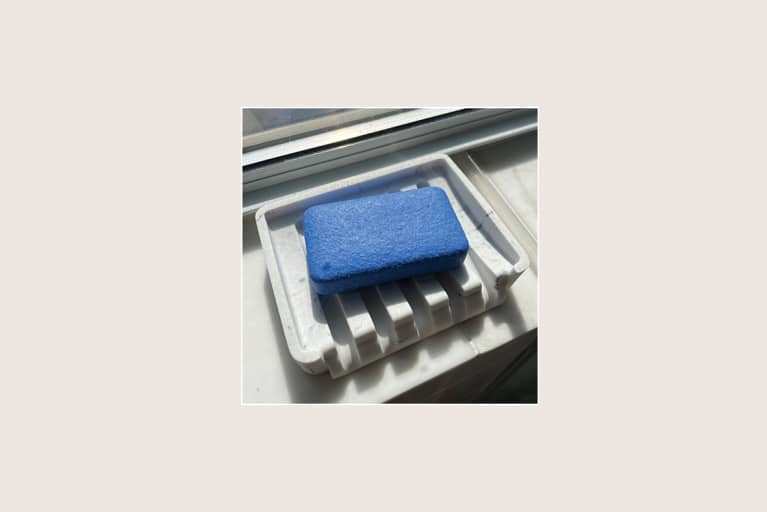 Given these hydrating and cleansing ingredients, you could use the bar all over if you wanted to, but you'll have to ease up on the pressure for more sensitive areas, especially if you're prone to dryness or irritation. I decided to only scrub rougher areas that needed some extra polishing and stick to my everyday body wash (Odele's Moisturizing Body Wash) for my full cleanse. Regardless, make sure you moisturize after stepping out of the spray—exfoliating without replenishing that hydration is a recipe for a weakened skin barrier. 
Is the Buffing Bar worth the buy? Take it from someone who loves a streamlined shower routine: This $28 product (which comes in a set of two) makes exfoliating an absolute breeze, and it delivers shockingly smooth results. My only callout is that bar soaps are notoriously difficult to store—if they stay moist, they can easily harbor bacteria. If you don't already have a slotted soap dish to drain excess water, I would suggest investing in the Soft Services Soap Home as well. You want to extend the life of your new favorite exfoliator, no?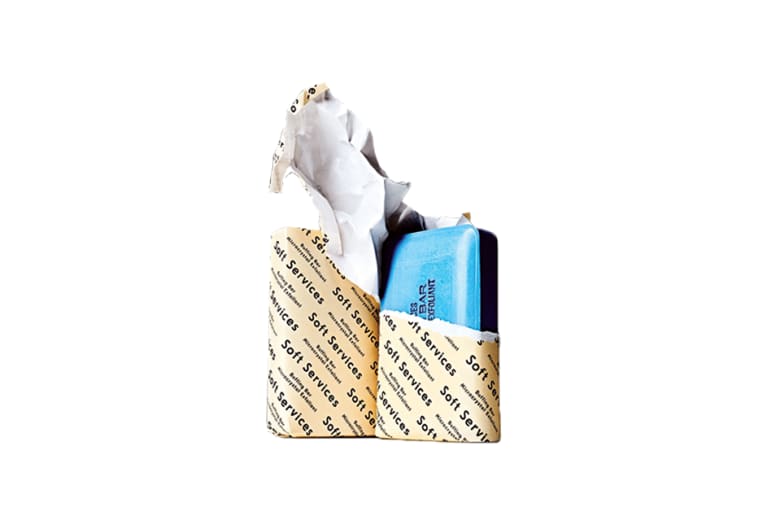 Soft Services
Soft Services Buffing Bar
$28
https://www.mindbodygreen.com/articles/soft-services-buffing-bar-review-from-a-beauty-editor