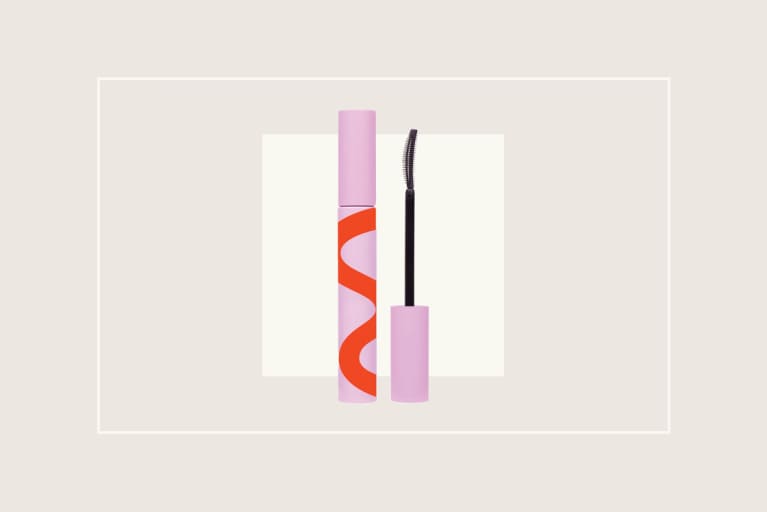 Our editors have independently chosen the products listed on this page. If you purchase something mentioned in this article, we may earn a small commission.
September 7, 2022 — 11:35 AM
I'm a mascara loyalist. While I'll frequently swap out my blush or lip color to fit whatever general aesthetic I'm gunning for on a given day, my criteria for a fluttery lash look stays constant: creamy, lengthening, and inky black. Of course, I'll test a new launch whenever one crosses my desk, but not many impress me to the point of making it in the regular rotation. What can I say? I love a simple, high-quality formula. 
So I'll be brutally honest: I wasn't expecting Tower28's new MakeWaves Curling + Lengthening Mascara to wow me as much as it did. It has now become my go-to everyday pick, and I don't plan on replacing it anytime soon.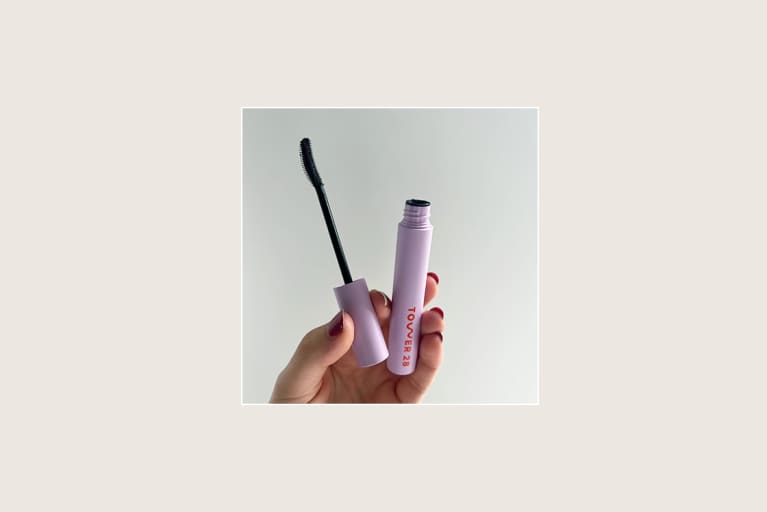 My lashes: Light & very sensitive.
My lashes are naturally quite long and curly—you'd never know it, though, because they're very light and practically disappear in the sun. That said, I love a mascara that can help me fake a set of lush, dark flutters without looking like I applied multiple coats of mascara. It's a delicate dance, and a clump-free formula is simply nonnegotiable. 
My eyes are also extremely sensitive (I can't even stand more than a few minutes of bright LED light therapy, even under protection goggles), and mascara can easily irritate the delicate area. I need an especially creamy, non-flaky formula to make sure my orbs don't feel itchy or watery throughout the day. Luckily, there are tons of mascaras for sensitive eyes that also deliver major volume and length—and this ophthalmologist-tested Tower28 number may just be my new tried-and-true favorite.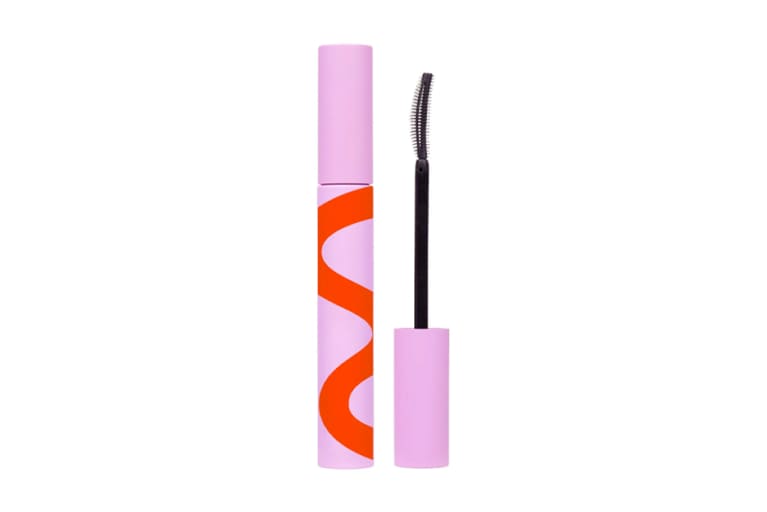 Tower28
Tower28 MakeWaves Curling + Lengthening Mascara
$20
MakeWaves is the perfect daytime mascara. It's super creamy yet lightweight, so I'm never globbing on too much product; it's also extremely buildable, so I can add multiple layers if I'm craving more volume. I don't like to coat on a ton of mascara during the day, as it can look harsh on my naturally light flutters, and this formula provides just the right amount of oomph while still appearing quite natural.
My favorite perk, however, is the mascara's Aquaflex Technology, which I can only describe as "memory foam for your lashes." It's an ingredient traditionally used in the hair care space, able to memorize the natural bend of your strands and hold their shape all day long—this, combined with the curved, flexible shape of the wand, keeps your lashes lifted and doe-like.
Not to mention, this ingredient keeps humidity from wrecking your lash "style" (your eyelash hairs are hairs, after all, and they can technically fall victim to muggy temperatures, which often leads to dreaded raccoon eyes). To test the formula's curl-enhancing abilities, I even decided to forgo my trusty lash curler and discover whether the mascara alone was enough to keep my lashes lifted. Much to my delight, my eyelashes remained perky and upright.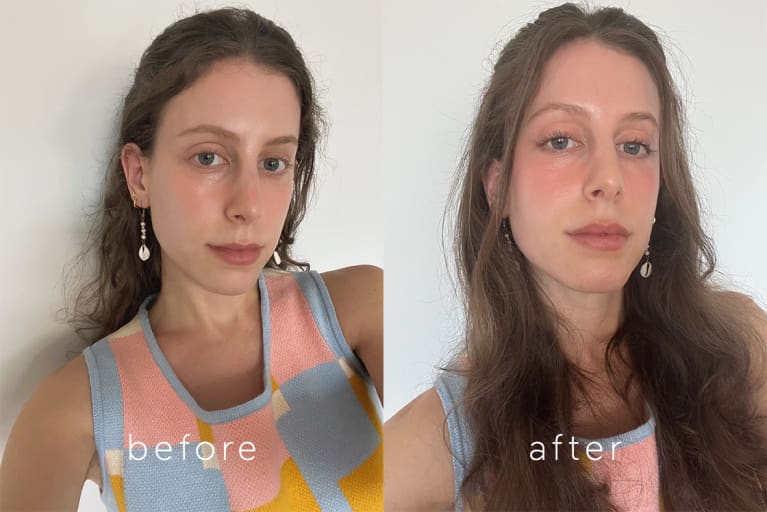 The mascara also features hydrating players to keep the tiny wisps soft and healthy, like panthenol, castor oil, and olive oil; these ingredients make the formula extra creamy, so my lashes stay conditioned (never crunchy) all day. My sensitive eyes also love this super moisturizing blend—I never felt a stinging or itching sensation when removing it at the end of the day, like I do with some other more drying mascaras. 
On that note, I did find the removal a bit more difficult than other formulas I've tried. It didn't exactly slide right off my lashes with my oil cleanser, so I had to take a cotton swab and gently dab away the excess product lingering in my lash hairs. I suspect it's because of the way the Aquaflex Technology grabs onto each and every lash and memorizes its shape, which provides extra longwear. Still, I didn't have to scrub too harshly to remove the product, and it didn't irritate my sensitive eyes, so I would say the innovative technology is worth the second round of makeup remover. 
I love Tower28's high-quality offerings (their BeachPlease Luminous Tinted Balm is a must-have, IMO), so I can't say I'm shocked that its new mascara is such a hit. In fact, as I'm writing this, the waitlist has racked up 11,000 people on both Tower28Beauty.com and Sephora. It's a bit pricier than your average drugstore find, but at $20, it's way more affordable than many other clean mascaras on the market. And after testing it for about three weeks, I found that it rivals many of those luxe options—consider me a loyal fan.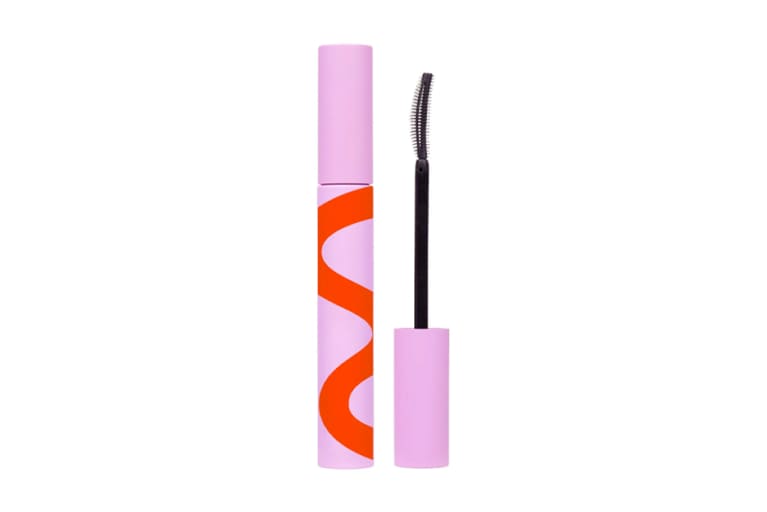 Tower28
Tower28 MakeWaves Curling + Lengthening Mascara
$20
https://www.mindbodygreen.com/articles/tower28-makewaves-mascara-review-beauty-editor