If we could have our way, we'd meal prep every Sunday, make three-course gourmet dinners every night, and never eat take out.
But with our hectic schedules full of work stress, relationships, and so many binge-worthy Netflix shows, that's just not realistic. Sometimes, you need a quick frozen meal to throw in the microwave and get on with your day.
Luckily, there are now tons of options for healthy frozen meals that aren't going to mess up your entire meal plan.
If you're on the hunt for healthy frozen meals that don't have lots of added sugars, saturated fats, and excess empty calories, you're in luck.
We've rounded up our favorite healthy microwave meals you can pick up at your local grocery store, so you can spend even less time preparing tonight's meal!
Be advised, however, that some of these meals are high in sodium, so keep an eye on how much sodium you consume in your other meals.
1. Chicken Burrito Bowl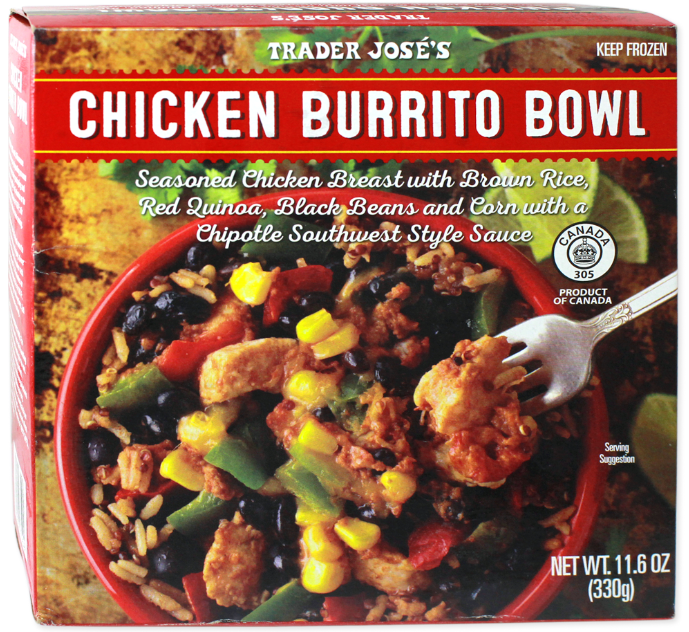 With 370 calories per meal, this yummy chicken burrito bowl with brown rice, quinoa, black beans, and corn is dressed with a zesty chipotle sauce that's absolutely delish!
It has 22 grams of protein and no added sugars, making it a balanced and healthy meal.
Get it at Trader Joe's.
2. Tattooed Chef Vegan Buddha Bowl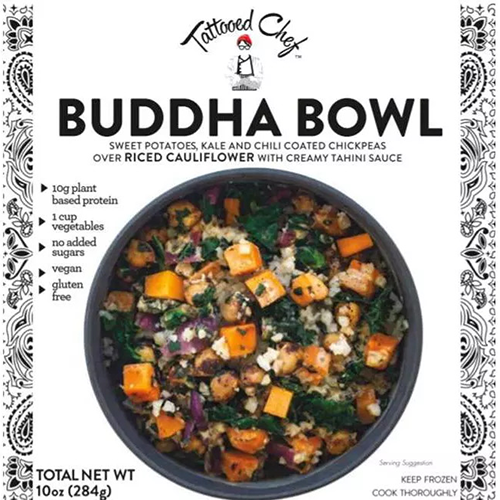 Clocking in at 320 calories, this frozen vegan Buddha bowl features sweet potatoes and chickpeas over cauliflower rice with tahini sauce.
You'll also get 10 grams of protein without any added sugars.
If you want to double up on protein (ideally shoot for at least 20 grams of protein per meal), toss in some plant-based tempeh or go for chicken, turkey, eggs, shrimp or other meat options if that suits your lifestyle.
Get it at Target.
3. Cuban Style Citrus Garlic Bowl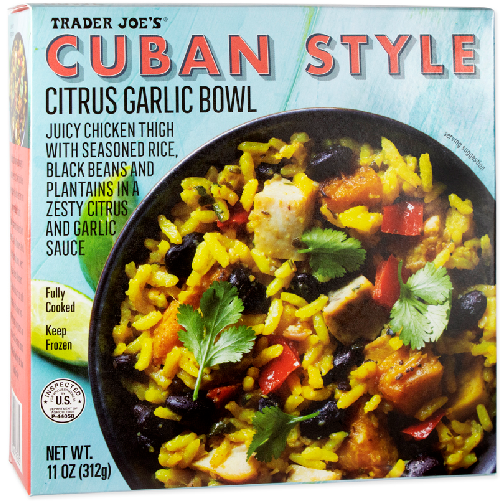 This Cuban-style citrus garlic bowl has so much flavor, you'll want it for every meal!
Each bowl has 400 calories and 16 grams of protein that comes from super juicy chicken thighs and black beans, topped with a zesty garlic sauce. Yum!
Get it at Trader Joe's.
4. Non-Dairy Bean & Rice Burrito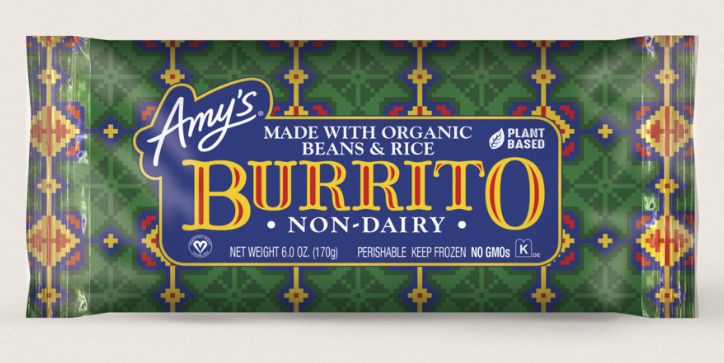 Amy's frozen burritos are the perfect on-the-go microwavable meal — great for keeping at the office fridge or for lazy Sundays.
It contains 310 calories and 10 grams of protein, which we suggest further fortifying with a side of veggies.
They'll not only add more powerful nutrients, but also keep you feeling satiated.
Get it at Amy's.
5. Chicken Biryani With Basmati Rice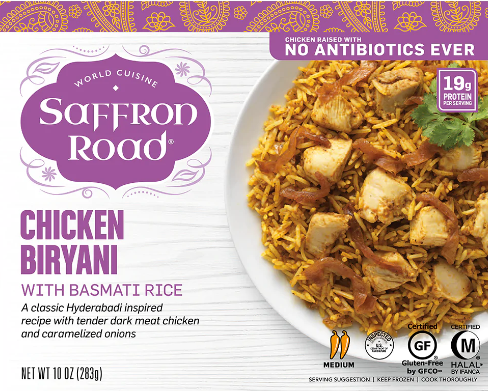 With 18 grams of protein, no added sugar, and only 1 gram of saturated fat per serving, this is a delicious microwavable take on a traditional Indian dish.
Try adding veggies to bulk up your meal while also adding a bit of color and important phytonutrients.
Get it from Saffron Road.
6. Vegan Pasta Bolognese Bowl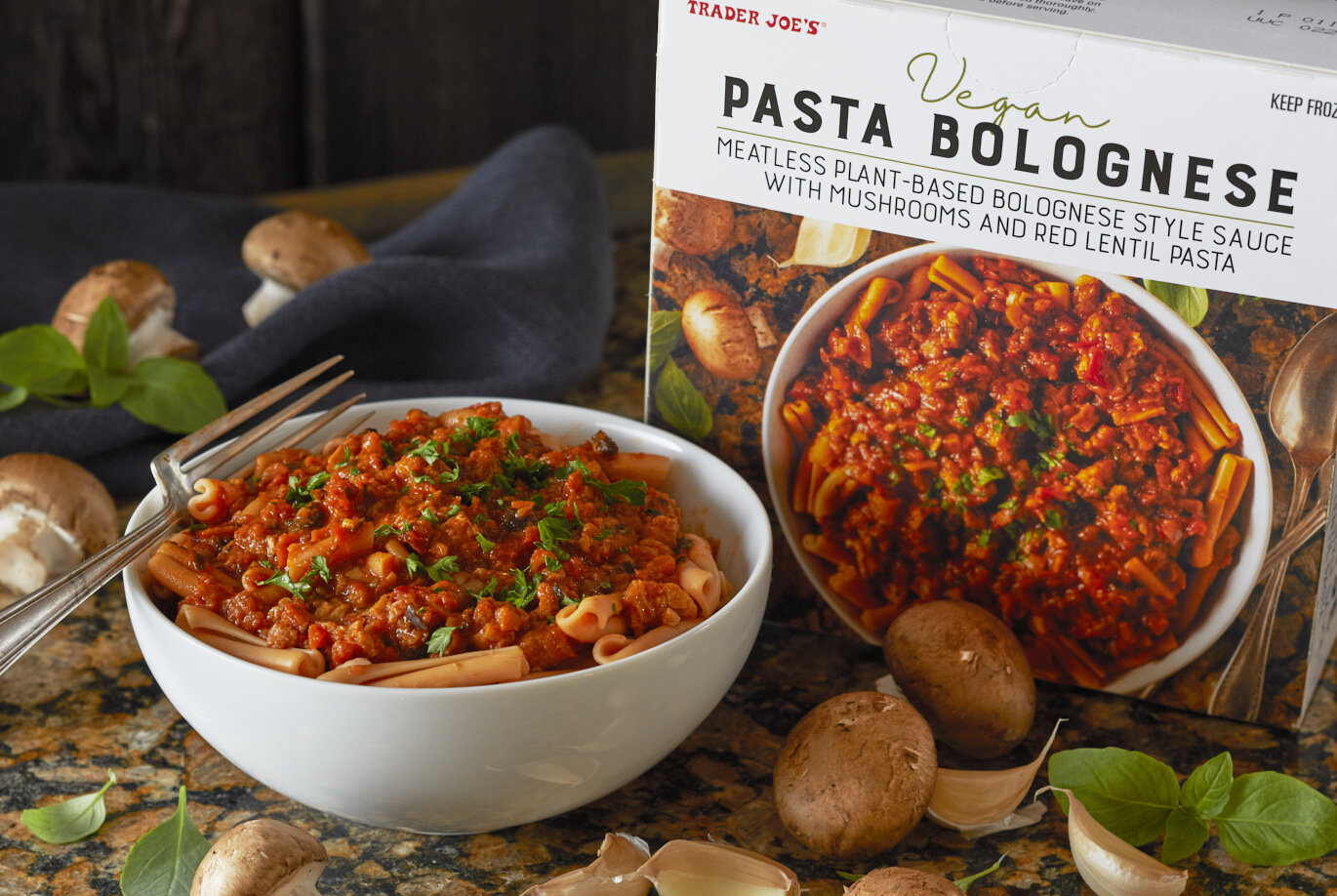 Pasta is our love language. But this vegan pasta bolognese with 13 grams of fiber, 30 grams of protein, and no added sugars is our soulmate!
It's made with red lentil pasta for added fiber and nutrition and textured wheat protein in place of traditional red meat.
Get it at Trader Joe's.
7. Caulipower Frozen Pizza Margherita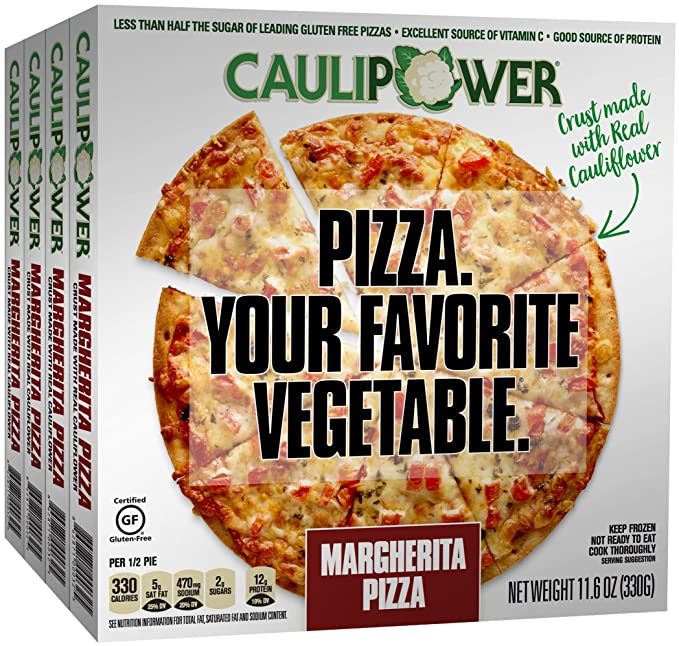 Naturally gluten-free and absolutely delicious, this healthier frozen pizza sports a cauliflower crust.
With 350 calories, 12 grams of protein, and just 1 gram of added sugar, you can finally enjoy your frozen pizza night without feeling bloated the next day!
Just be mindful that the serving size is half the pizza, not the entire pie.
Get it at CAULIPOWER.
8. Organic Chickpea Coconut Curry with Kale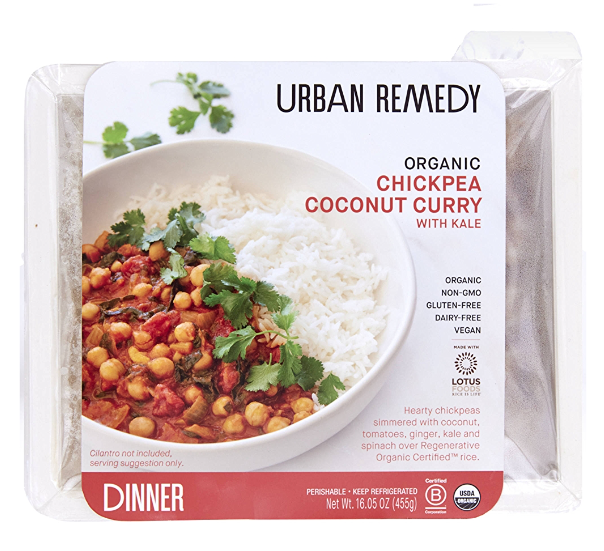 This dairy free, gluten free, vegan, and organic frozen dinner has 13 grams of protein, 470 calories, and tons of flavor!
It's a good source of potassium and iron, but unfortunately there's quite a bit of sodium (60 percent of a day's worth), so just take that into account when doing your overall meal planning for the day.
Get it at Urban Remedy or Whole Foods.
9. Coconut Curry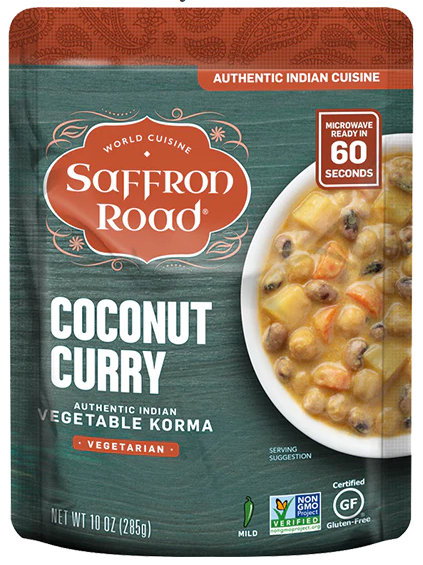 Microwavable and ready in just one minute, this coconut curry has those delicious Indian flavors we love without the bloat.
To boost the protein content and shave off some sodium, we suggest eating half of the pouch along with your favorite protein like grilled chicken, fish, or tofu.
Get it at Saffron Road.
10. Shepherd's Pie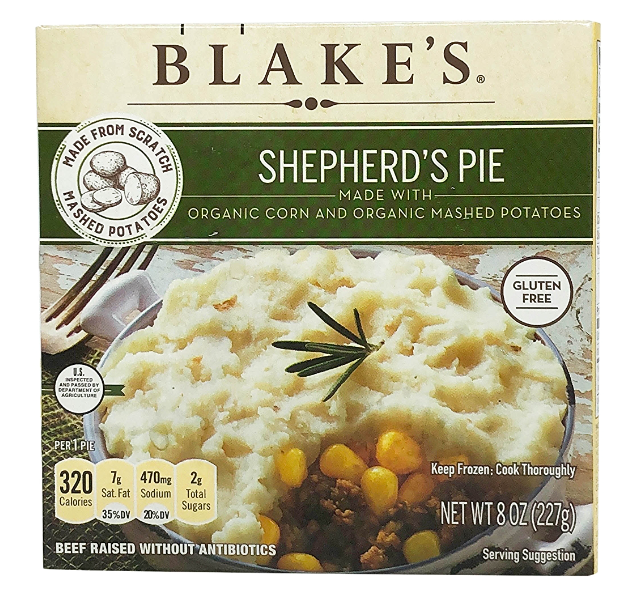 With 320 calories, no added sugar, and 15 grams of protein, this healthier shepherd's pie is made with organic corn, organic mashed potatoes, and antibiotic-free beef.
It's comfort food that can bring your waistline comfort, as well.
Get it at Blake's.