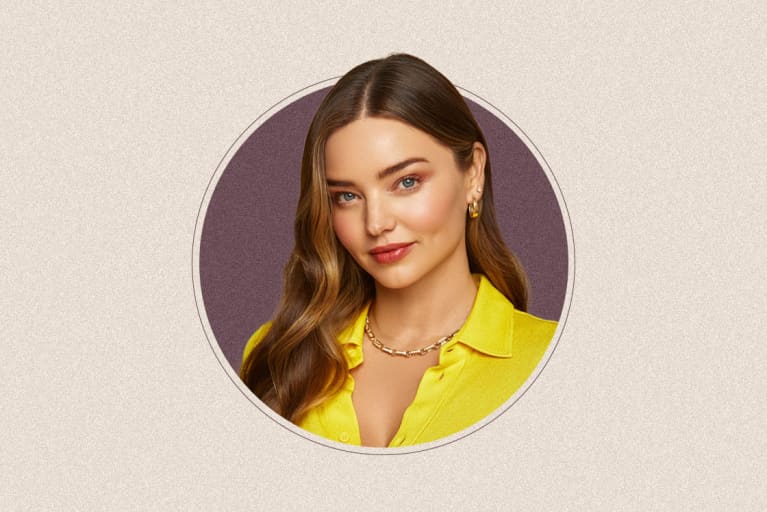 Our editors have independently chosen the products listed on this page. If you purchase something mentioned in this article, we may earn a small commission.
September 13, 2022 — 9:02 AM
"I believe strongly in the mind, body, skin connection. Even what you think affects the skin at the cellular level," says supermodel Miranda Kerr, founder of Kora Organics. Kerr is a bonafide wellness and beauty expert; just listen to this week's Clean Beauty School to hear for yourself. Between waxing poetic about skin care ingredients, she explains why she became a certified health coach and gives us book recommendations of psychologist David Hawkins' tomes on consciousness.
So how does she practice what she preaches daily? I compiled some of my favorite tips from the episode, but be sure to tune in to learn more—there's a lot of good intel in there.
Practicing the power of mindfulness
"There is such a strong link between the mind and skin. Every thought you think affects your body," says Kerr. One small way she infuses this philosophy into her life? She practices mantras during daily skin care or health rituals, blending together mindfulness and action.  
Take, for example, the simple act of washing your face. "When I'm cleansing my skin, I also cleanse my spirit. I forgive myself for anything that I've done to upset anyone. I forgive anyone that's upset me throughout the day," she says, noting that's why the word "forgiveness" appears on the back of the brand's oil cleanser.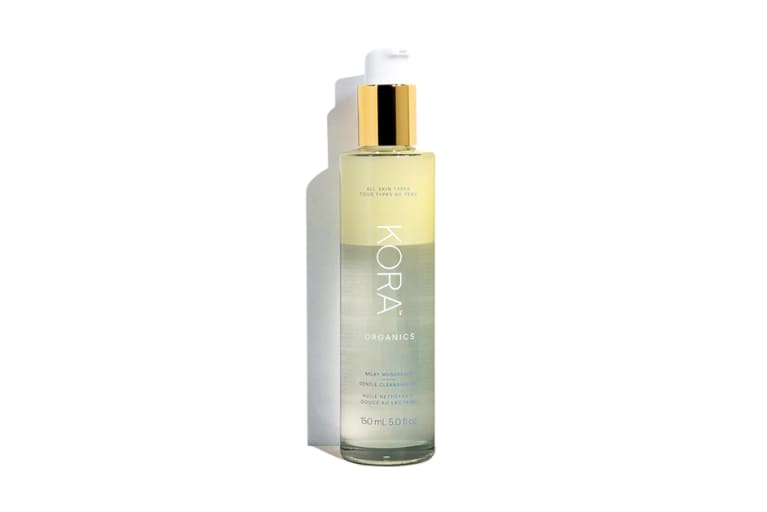 Kora Organics
Milky Mushroom Gentle Cleansing Oil
$42
"Healthy skin is the most beautiful skin. So if you feed it the right nutrients, both internally and externally, then it will really be at its best," says Kerr. 
Certainly her day is filled with liquids: "I start my day with 32 ounces of room temperature water with one lemon squeezed, and then after that I have 32 ounces of celery juice. I follow that with dandelion tea, or coffee if I need it. Later, I do a smoothie with spirulina, barley grass, frozen blueberries, banana, fresh orange juice, and seaweed," she says. 
It's also nutrient dense, filled with fulfilling plant-based meals, the occasional protein, and indulgences. "We know how beneficial plant-based diets are," she says. "But I also live the 80/20 lifestyle."
What you feed your body is a huge part of the skin care picture for Kerr—but quality, organic topicals are essential. "It's such a misconception that organic ingredients aren't as effective," she says, noting some research that says organic plants contain 60 percent higher antioxidant content than their traditionally farmed counterparts. "My skin has never been better than when I started using organic products."
And it's not just her face that we're talking about—it's all over. "We need to be treating the skin on our bodies with the same importance that we do the face," she says.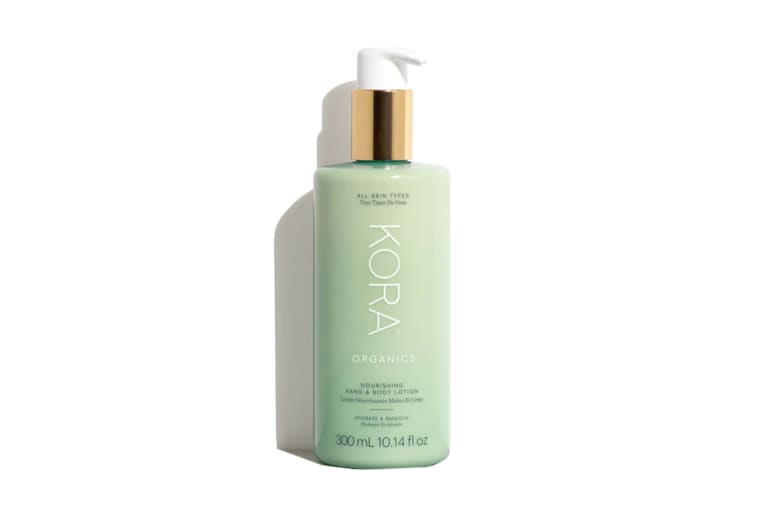 Kora Organics
Kora Organics Nourishing Hand & Body Lotion
$55
Tune into the episode for her full routine. A must-listen! 
Want to turn your passion for wellbeing into a fulfilling career? Become a Certified Health Coach! Learn more here.
Heal Your Skin.
Receive your FREE Doctor-Approved Beauty Guide
You are now subscribed
Be on the lookout for a welcome email in your inbox!
https://www.mindbodygreen.com/articles/skin-care-habits-supermodel-miranda-kerr