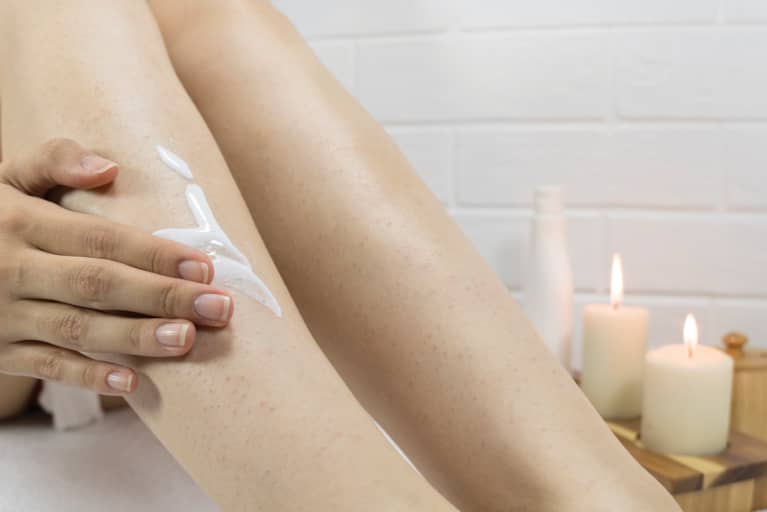 September 30, 2022 — 9:28 AM
When your skin barrier becomes damaged, whether it be from over-exfoliation, a harsh sunburn, or even chilly wind, picking out skin care products that won't sting is no easy task. While you may know to stay away from fragrance, exfoliants, and retinoids, you might wonder what's left that is safe to apply—or better yet, what could potentially heal that compromised barrier.
Here, one particular botanical oil that's magic for irritated, inflamed skin and one A+ place to find it.
Benefits of using topical oat oil. 
The super skin-soother: oat oil. This extract is derived from the stems and leaves of the Avena sativa plant, a common oat known for its highly nutritious seeds. This extract is a bit different from colloidal oatmeal, which consists of a gel-like substance of finely ground and boiled oats.
All the same, oats are jam-packed with skin benefits. Here are a few standout benefits of topical oat oil application, from the Journal of the American Academy of Dermatology:
Helps boost moisture in the skin
May increase ceramide levels
Improves the skin barrier
Further, "Oat has direct anti-inflammatory effects on the skin and has been a centuries-old topical treatment for a variety of skin conditions, including eczema and burns," board-certified dermatologist Tiffany Libby, M.D., once told mbg.
Oat oil can be found in a variety of topical creams, especially those formulated to soothe irritated skin. One top pick: mbg's unscented postbiotic body lotion. This ultra-hydrating formula was specifically formulated to support the skin barrier and microbiome, even on the most sensitive skin. To say the absolute least: Oat oil works overtime to support skin recovery.
But in mindbodygreen's high-quality blend, this oil is joined by an array of natural healers like aloe vera, shea butter, squalene, coconut oil, and antioxidant CoQ10. While your inflamed, itchy skin drinks up the blend of hydration, pre- and postbiotics feed your skin's microbiome, which work simultaneously to ease inflammation and calm the skin.
Picking ingredients that will soothe inflamed skin as opposed to irritating it can be difficult. Luckily, there's a long list of hydrating, gentle ingredients that help support the skin barrier on its way to recovery, including oat oil. This botanical extract can help boost moisture in the skin, increase ceramide levels, and improve the skin barrier overall. Not sure what's causing the irritation in the first place? Here, experts weigh in on common triggers.
https://www.mindbodygreen.com/articles/benefits-of-using-oat-oil-on-skin