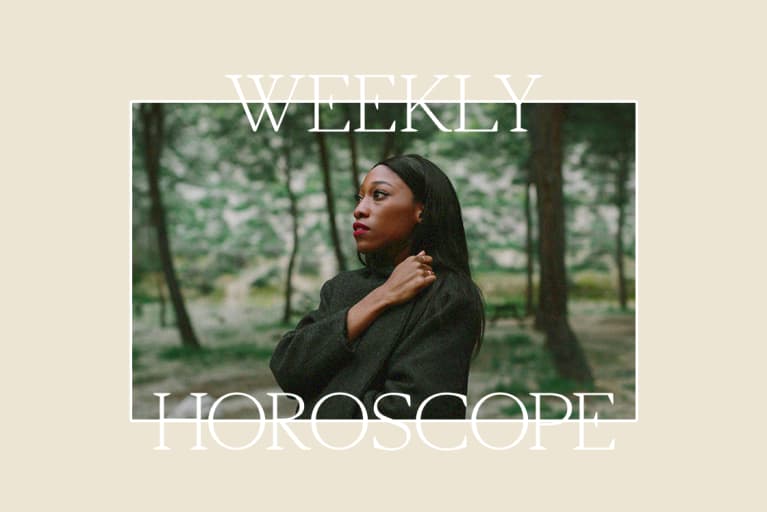 October 1, 2022 — 10:29 AM
Messenger Mercury is finally out of retrograde this week, and here's how The AstroTwins propose celebrating.
As Mercury powers forward through Virgo until October 10, it keeps the practical magic flowing.
Since details have a funny way of slipping through the cracks during a retrograde, much of this week may be spent doing recon work. Thursday will be especially illuminating as Mercury fist-bumps investigative Pluto. Want to cover all your tracks? Rather than just "fixing" things on the surface, dig for the deeper motivation that's driving you to choose things that aren't in your best interest. Simplifying complexities can also do wonders to ease stress in all areas of life. Alas, no one can say yes to every thrilling invitation. Set aside FOMO and figure out which activities will help you thrive. Then do those!
More unsolved mysteries clear up this Saturday as shadowy Pluto ends its annual retrograde.
This period of soul-searching, which began on April 29, may have brought some introspective insights. But brace yourself!
Pluto waking up from a retrograde is like a volcano going from "dormant" to "active." Whatever's been buried under the surface could bubble up like hot lava. Money, power, and sex are Pluto's domain, and some scandals might make headlines before the day is through. On a personal note, Pluto's backspin may have left you stuck with stormier thoughts. As the dwarf planet shifts into drive for the coming seven months, you'll be ready to tackle the tough stuff like processing grief or healing from compulsive behaviors and addictive tendencies.
On Sunday, October 9, the year's only full moon in passionate powerhouse Aries supplies the juju to help you achieve a personal goal or to let your solo star shine.
Take a daring leap into the spotlight! A project you've been working on for the past six months could come together with a show-stopping flourish. But don't wait to be noticed. Self-promotion is the name of the game. Even if you're not ready for a full-scale launch, trot it out for a beta test in the early part of the week.
But don't play it too safe! Audience receptivity isn't really the point of this full moon. Just put yourself out there, unvarnished, fully authentic, and 100 percent amazing—as you define it. Competition could get tough, but for best results, make room onstage for others to shine rather than fighting for headliner status. As you unleash your fierceness, beware! This full moon may churn up a wave of buried anger. Hit the boxing bag, vent to a levelheaded third party, scream into a karaoke mic…just don't escalate the drama!
https://www.mindbodygreen.com/articles/weekly-horoscope-for-october-3-9-2022-from-the-astrotwins