Pilates instructor Lisa Hubbard isn't your typical fitness influencer. You might not expect an international Pilates authority with more than 20 years of training and teaching experience to have an aversion to gyms and a passion for tacos.
But the California native's Instagram followers gravitate to her simple, detailed instruction with one goal in mind: feeling better.
In her Beachbody-exclusive, three-week program that uses only a mat, Hubbard intends to prove that Pilates is for everyone and spread her infectious joy for the fitness discipline.
We spoke to Hubbard about her approach to training, how she built her social media following, and a few common misconceptions about Pilates.
BEACHBODY: Where did your interest in Pilates originate?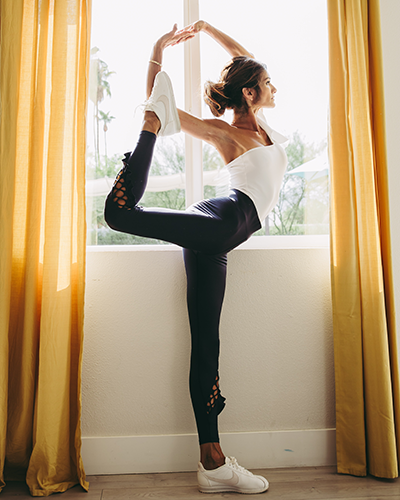 LISA HUBBARD: I always wanted to be a dancer when I was a little girl. So when I finally started dancing, I discovered Pilates, and that's how I fell into the fitness world.
I got certified (through The National Pilates Certification Program), and about seven years later, I became faculty for BASI Pilates. I traveled to (places like) Washington DC, Beijing, and Hong Kong teaching Pilates teachers.
When I was in Hong Kong, I was at an expo teaching mat classes, and there was a panel of presenters there doing things to music.
I kind of felt left out, so I created Rhythm Pilates, a continuing education program for Pilates practitioners. I started going around the world teaching that, and I've been doing that ever since.
I offer it online, and I have a home studio in Newport Beach. I'll be teaching the rest of my life.
What do you enjoy about Pilates?
I love helping people. I just love seeing people feel better. You have people with hip or spine issues. You have the dancer who has an injury or wants to improve her technique by increasing her range of motion. Or older people who just want to feel better.
Pilates is amazing. And it's for everybody. And I love it.
How did you transition your teaching to social media?
I got onto Instagram and, when I realized what I could do with it, I started building my content by doing Pilates videos.
I decided that I would do something daily, and over the years, I've just kept building and building, using that platform to connect with people.
These people aren't asking about your diet. They're saying, "That move you did — can you do more of that? Can you do more back work or more ab work?"
I just listen to my followers and give them what they want.
What is your training philosophy?
My philosophy is to teach to the person that is in front of you. You can't expect everyone to be able to do the advanced moves.
Even if you've never stepped on a mat, I promise you I will get you into the right position, cued well, and articulated well. I'll get you there.
My goal is for you to perform to the best of your ability and keeping it safe. Fundamentals are for everyone. I always go back to the fundamentals.
What do people get wrong about Pilates?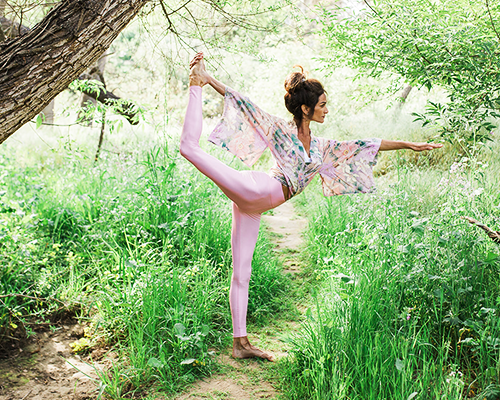 It's a girl exercise, and only women do it. That's a huge misconception. Joseph Pilates, the creator of Pilates, was a German guy. He was a boxer, a circus performer, and a whiskey-drinking, cigar-smoking badass.
It's not just for girls or for dancers. It's for everybody.
Do you do workouts other than Pilates?
I love to dance, and I've taken up golf. We live on a golf course, so my husband and I will go out on a Sunday and play nine holes.
I've been doing some clinics on Wednesday mornings with the ladies. It's just really fun and relaxing. I also love walking.
What would you say to someone who is about to start Beginner Pilates?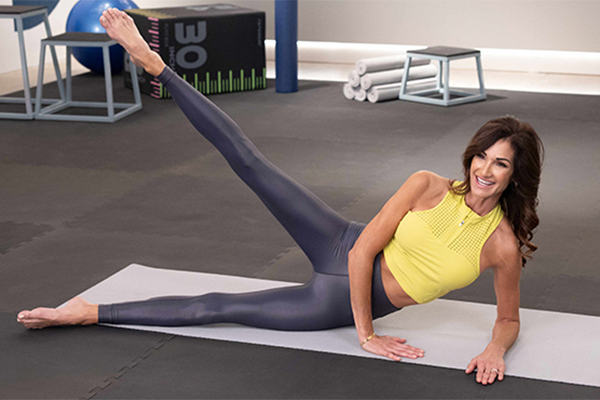 For those of you who work out with me, I want you to feel empowered. I want you to feel proud of yourself and good about your body. I want you to feel different, and you will feel different.
Your back will be less tight; your shoulders will be less tight; you'll be open in your upper body; you're going to feel toned; you're going to feel more relaxed because in Pilates, we breathe a lot.
You're going to feel amazing.
What's something people might not know about you?
I have a 35-year-old son, and he's just amazing. I was a young mom and just had to persevere. And that's where Pilates came in and just really changed my life.
He's in the military, and he can do a perfect lunge. He always teases me that I need to work on my form.