Some people love running with a passion, and they go into each run with excitement and determination. Then there are others who have to muster up every ounce of their motivation to get out for a run. Whether you're someone who loves every step of every mile, someone who curses the running gods until you cross the finish line, or someone who falls in between, there are running quotes for every situation.
And these kinds of quotes may inspire us for three main reasons: We like being coached, we're drawn to well-written word, and it's embedded in our primal biology. But more important than why they work is simply the fact that they do. So no matter what kind of run you're setting out to tackle, let these running quotes be your inspiration.
1. "As we run, we become." —Amby Burfoot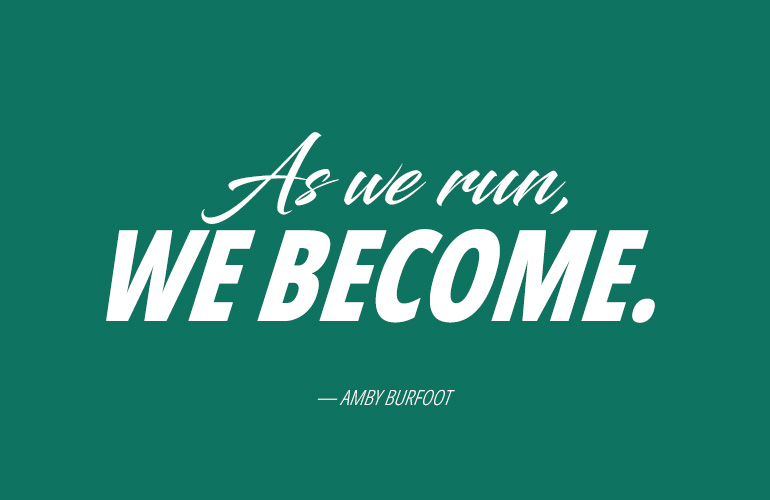 2. "What seems hard now will one day be your warm-up." —Unknown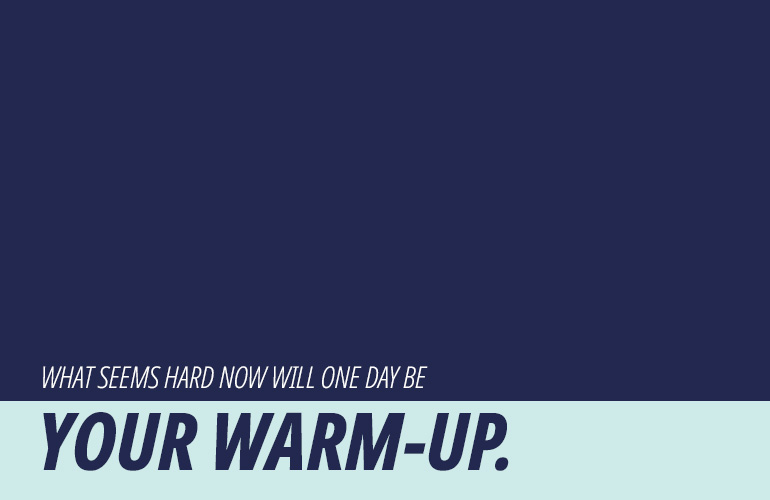 3. "I breathe in strength and breathe out weakness." –Amy Hastings Cragg, quoting her mantra during marathons.
4. "Every run is a work of art, a drawing on each day's canvas. Some runs are shouts and some runs are whispers. Some runs are eulogies and others celebrations." —Dagny Scott Barrios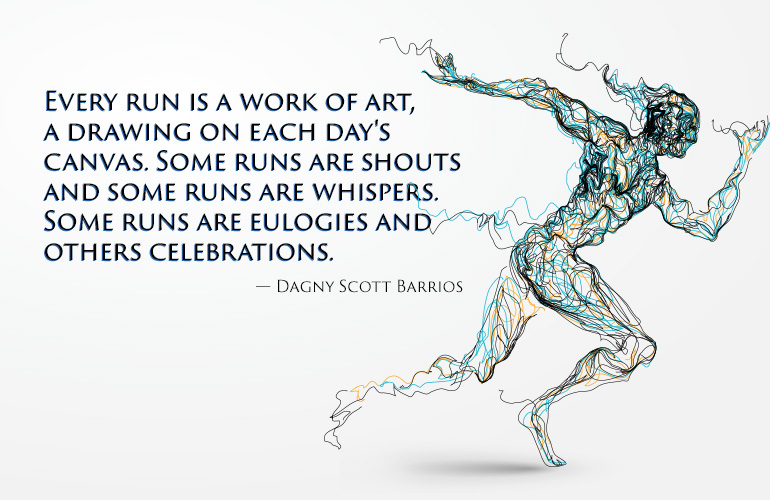 5. "Pain is inevitable. Suffering is optional." —Haruki Murakami

6. "There is something magical about running; after a certain distance, it transcends the body. Then a bit further, it transcends the mind. A bit further yet, and what you have before you, laid bare, is the soul." —Kristin Armstrong

7. "There will come a day when I can no longer run. Today is not that day." —Unknown

8. "Our running shoes have magic in them. The power to transform a bad day into a good day; frustration into speed; self-doubt into confidence; chocolate cake into muscle." —Mina Samuels

9. "Someone who is busier than you is running right now." —Nike

10. "Running is alone time that lets my brain unspool the tangles that build up over days. I run, pound it out on the pavement, channel that energy into my legs, and when I'm done with my run, I'm done with it." —Rob Haneisen

11. "A short run is better than no run." —Unknown

12. "The more I run, the more I love my body. Not because it's perfect, far from it, but because with every mile it is proving to me that I am capable of more than I ever thought possible." —Unknown

13. "I didn't feel like running today. Which is exactly why I went." —Unknown

14. "We run to undo the damage we've done to body and spirit. We run to find some part of ourselves yet undiscovered." —John Bingham

15. "Never limit where running can take you. I mean that geographically, spiritually, and of course, physically." —Bart Yasso

17. "The trouble with jogging is that by the time you realize you're not in shape for it, it's too far to walk back." —Franklin P. Jones

18. "The miracle isn't that I finished. The miracle is that I had the courage to start." —John Bingham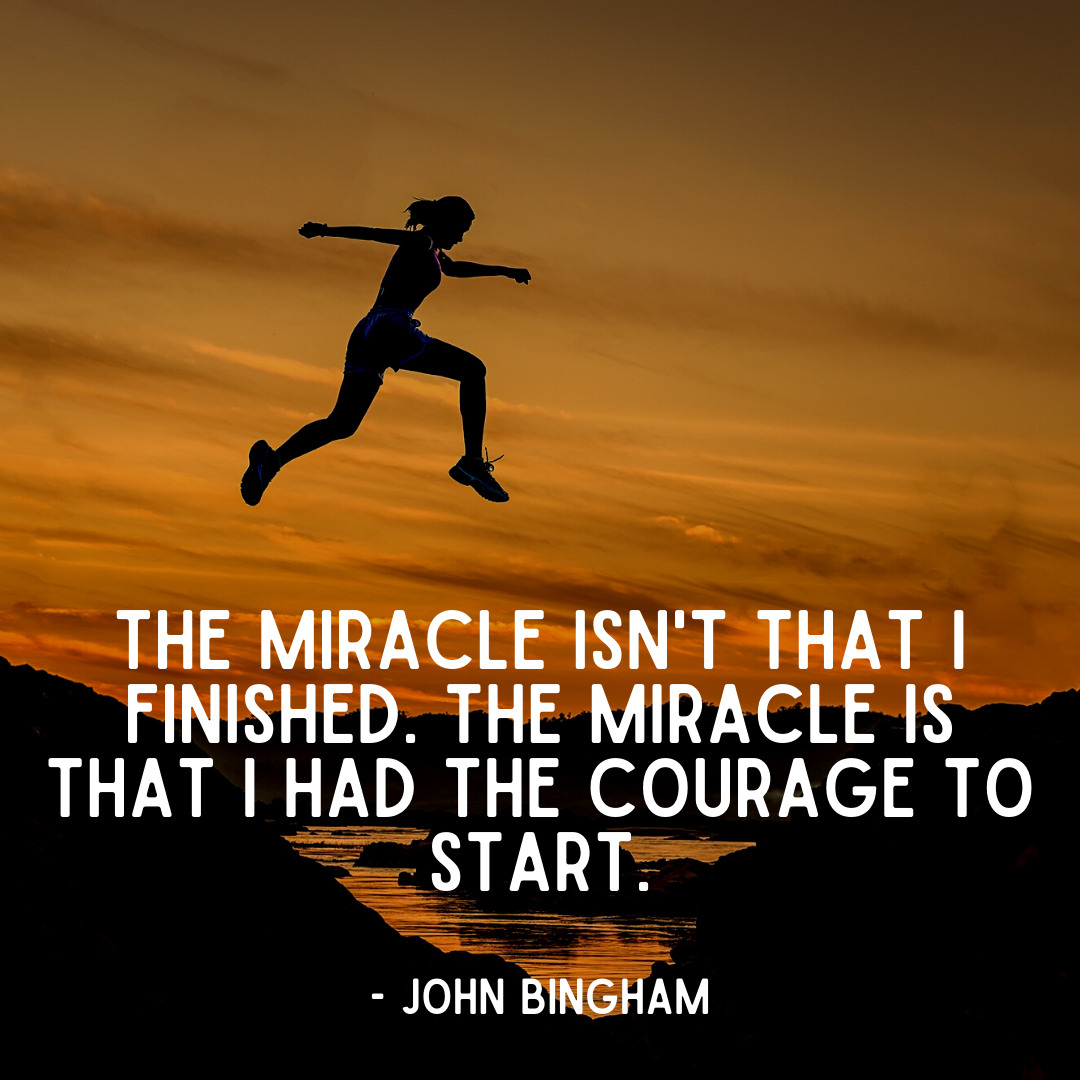 19. "I run because it always takes me where I want to go." —Dean Karnazes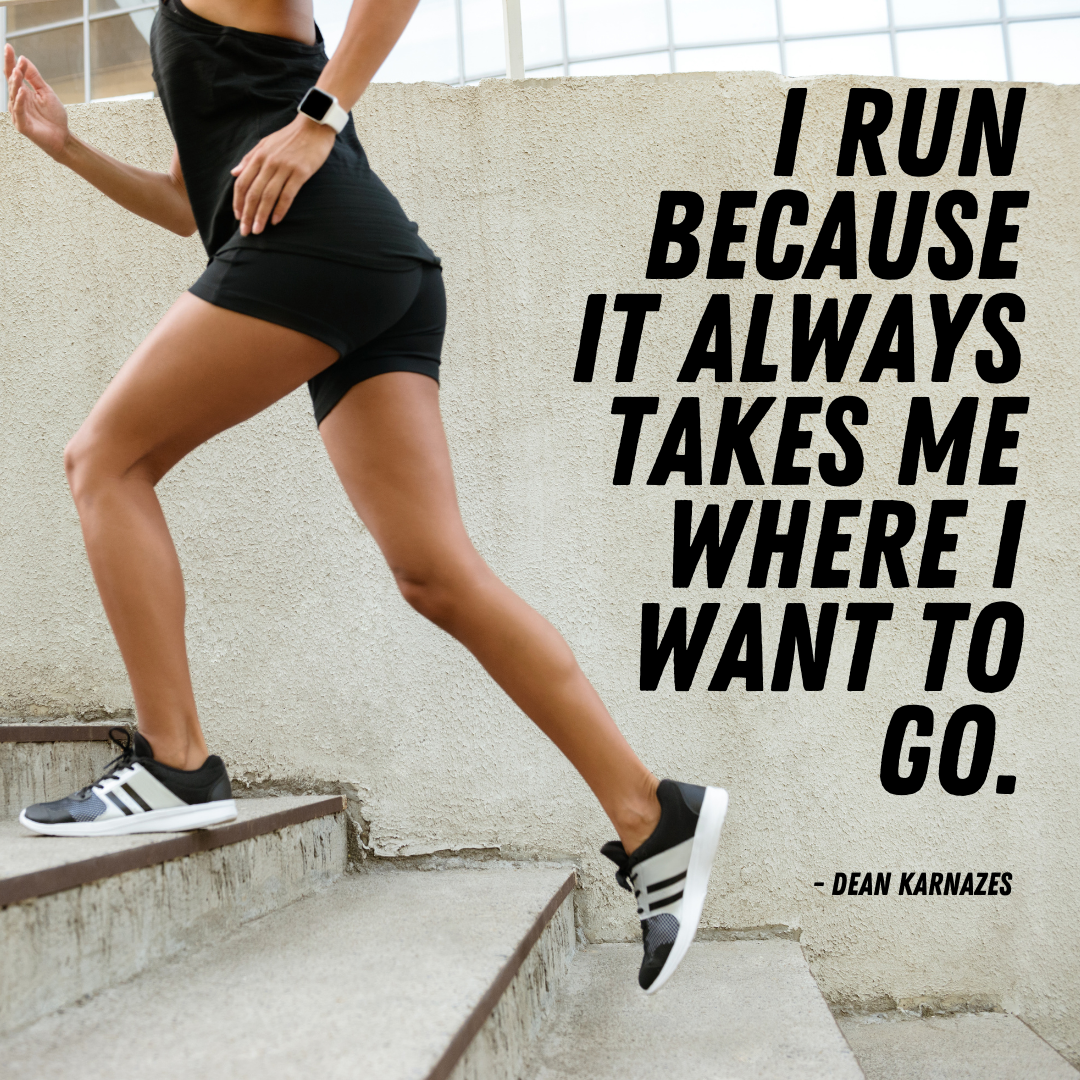 20. "There are many challenges to long distance running, but one of the greatest is the question of where to put one's house keys." —Gabrielle Zevin

21. "Run often. Run long. But never outrun your joy of running." —Julie Isphording

22. "If you feel bad at 10 miles, you're in trouble. If you feel bad at 20 miles, you're normal. If you don't feel bad at 26 miles, you're abnormal." —Rob de Castella

23. "Somebody may beat me, but they are going to have to bleed to do it." —Steve Prefontaine

24. "A 12 minute mile is just as far as a 6 minute mile." —Unknown

25. "Run when you can, walk if you have to, crawl if you must; just never give up." —Dean Karnazes

26. "Go as long as you can, and then take another step." —Unknown

27. "I often hear someone say I'm not a real runner. We are all runners, some just run faster than others. I never met a fake runner." —Bart Yasso

28. "Get going … walk if you have to, but finish the damned race." —Ron Hill

29. "A year from now you will wish you had started today." —Karen Lamb

30. "When your legs get tired, run with your heart." —Unknown

31. "The voice in your head that says that you can't do this is a liar." —Unknown

32. "Whether a mile or a marathon, you get there the same way. . . one step at a time. Such is life." —Baylor Barbee

33. "A runner is real when she takes the first step." —Clarissa Pinkola Estes

34. "No matter how slow you go you are still lapping everyone on the couch." —Unknown

35. "Shut up legs. We got this." —Unknown