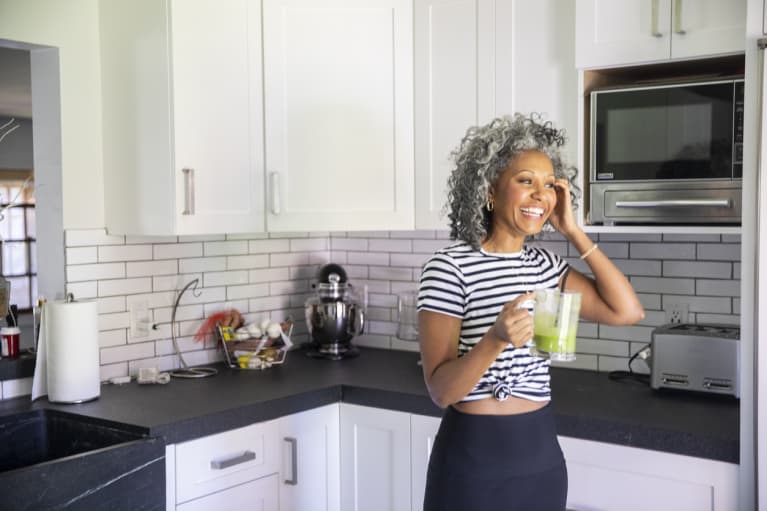 August 9, 2022 — 23:35 PM
Collagen doesn't have many side effects, but one of the most common short-term gripes is an upset stomach. ​​It's all anecdotal at this point, but some individuals do report bloating, stomach upset, and fullness. Why do we bring this up? Well, we suspect it might have more to do with another triggering ingredient in a specific formula than collagen peptides in general. And if you're looking for a collagen powder with clean ingredients that won't leave you with an unsettled tummy (or a bitter aftertaste), you've come to the right place. 
A collagen powder that's great for your gut.
Of course, everyone's body is different and reacts to products in unique ways. However, individual issues with collagen powders often come from the excipients (or "other" ingredients) than the collagen peptides themselves. It's difficult to pinpoint for sure, but it makes sense that any artificial flavors or sweeteners, sugar alcohols, chemical preservatives, binders, etc., could potentially contribute to an upset stomach in some people.
And besides, collagen itself is associated with gut and digestive health benefits.* Take this two-phase clinical study, for example, in which 40 healthy women took 20 grams of bovine collagen peptides each day, split into two servings. After eight weeks of collagen supplementation, 93% (13 out of 14 women) of those who completed the study experienced noteworthy improvements in digestion, including bloating and abdominal comfort.* 
mbg's beauty & gut collagen+ includes 17.7 grams of bovine collagen peptides—it's not 20 grams like the study above, but it certainly falls within the ballpark of magnitude of the research above. Plus, mbg's unique formula leverages seven other unique bioactives to bolster collagen's actions—including L-glutamine, which supports digestive health because it's a major fuel source for the cells in the intestine.* Finally, it's free of all those potential offenders we mentioned above; it also skips GMOs, dairy, soy, and gluten and clearly breaks down the amino acid profile on its label. 
That said, it's no wonder people (and their tummies) are loving this cutting edge blend. Donna A., for example, finds mbg's collagen powder "very easy to drink with no aftertaste." As she shares in a review: "It agrees with my gut, which is usually a problem." Virginia S. found similar success: "I've tried other brands, and this was easiest on my stomach," she writes. Given the powder's stellar ingredients list and commitment to clean, high-quality standards, it's not difficult to see why. 
If you've experienced stomach upset from your collagen powder, you're not alone. While the side effect isn't too common, it is one of the more popular complaints—but it likely has to do with the "other" ingredients in your formula than the collagen itself. Perhaps try a different brand (ahem, like ours), or feel free to check out the rest of our vetted formulas.
If you are pregnant, breastfeeding, or taking medications, consult with your doctor before starting a supplement routine. It is always optimal to consult with a health care provider when considering what supplements are right for you.
https://www.mindbodygreen.com/articles/reviewers-say-mbgs-collagen-powder-is-easy-on-gut