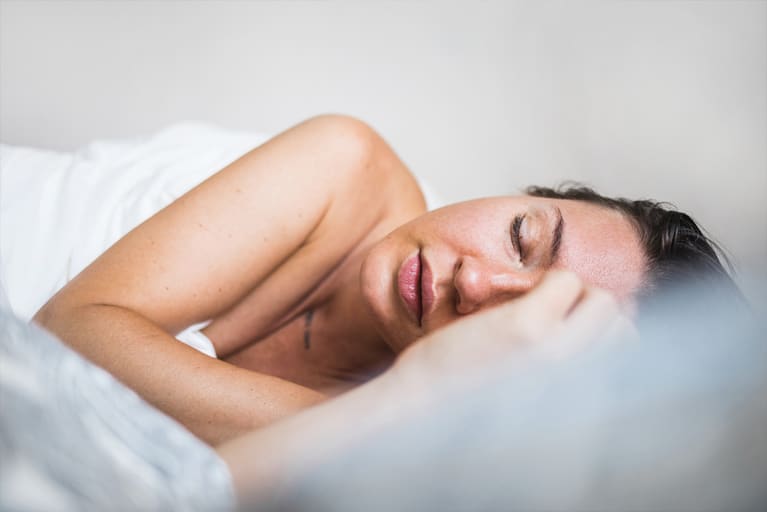 August 9, 2022 — 23:13 PM
As many as one in three American adults struggle to get a good night's rest, and it's safe to say most of them have tried a sleep aid at one point or another. Nightly sleep supplements can be a helpful addition to an otherwise solid sleep routine—if you choose the right one.
One category of sleep aid is herbal formulas featuring ingredients like valerian. While these tend to be safe and gentle, research shows that they aren't effective for everyone. Hormonal sleep aids like melatonin are also increasingly popular, but there is little evidence that they actually improve sleep quality, and they come with health concerns of their own.
mindbodygreen created sleep support+ to be a standout in a crowded sleep aid market. It combines three science-backed ingredients (magnesium bisglycinate, jujube, and PharmaGABA®) into one supplement that's safe to take nightly. And the best part: It actually works to help you fall asleep faster, stay asleep longer, and wake up feeling energized.*
We'd like to think the gentle yet powerful formula does a better job delivering high-quality sleep than any other.* But don't take our word for it. Here's what sleep support+ reviewers who have tried other sleep aids to no avail are saying:
"After trying melatonin (that kept me drowsy for a couple of hours in the morning), tea, warm baths before bed, and other nonprescription remedies for my problems with sleepless nights…sleep support+ did help me fall asleep, stay asleep, and wake up rested. Yay!"*
—Deya V.
2.
I'm finally able to sleep!
"I'm on my second bottle of sleep support+. I had been taking other products with magnesium and melatonin without much luck. Now I've finally found a product that works."*
—Debra S.
3.
Finally…something that helps!
"I have had problems sleeping for years. So many sleep aids did not work for me or left me groggy in the morning. Finally found this product that relaxes my mind so I can drift off and sleep peacefully most of the night, thank you so much!!!"*
—Nancy P.
4.
More helpful than any other formula I've tried.
"I have found this particular formula to be more helpful than any others I have tried for sleep. The combination of magnesium, jujube, and PharmaGABA® has helped me fall asleep and stay asleep night after night now."*
—Sylvia C.
"I have tried other products and found this works great for me!!"*
—Jim F.
"After reading how bad many over-the-counter sleep aids were for your brain, I did some research and found this brand. While it doesn't 'knock you out,' it does help in a more gentle way. I'm glad I found it and would recommend it to a friend."*
—Rev L.
"I have tried it all. Melatonin does nothing for me. I take these 30 minutes before I hit the bed and within 10-15 minutes I'm out and I stay sleeping most of the night."*
—Wayne R.
If you are pregnant, breastfeeding, or taking medications, consult with your doctor before starting a supplement routine. It is always optimal to consult with a health care provider when considering what supplements are right for you.
https://www.mindbodygreen.com/articles/sleep-aid-alternative-sleep-support