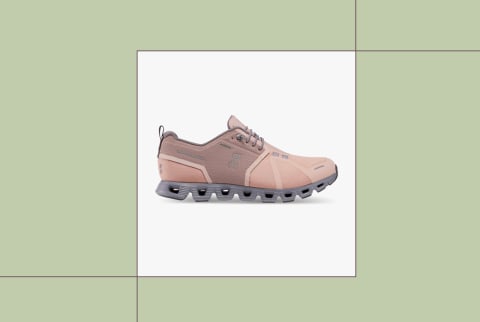 September 17, 2022
Our editors have independently chosen the products listed on this page. If you purchase something mentioned in this article, we may
Finding the right walking shoe can make a world of difference in your comfort level, physical health, and performance. Shoes that aren't supportive or functional for your specific needs can interfere with your natural gait—which can increase or aggravate issues like plantar fasciitis and over-pronation—and get in the way of your daily activity.
Studies show that one in five people experience regular foot pain, aching, or stiffness, and most of those people are women. So whether you're supporting your longevity with daily "hot girl" walks or have an active job with long hours on your feet, this expert-advised list of the best walking shoes for women will keep your feet comfortable and your body happy.
What to look for in walking shoes:
To learn more about how to choose the best walking shoes for women, we spoke with a licensed podiatrist and founder of the Quality Podiatry Group, Sidney Weiser, DPM. When considering which shoe will be best for you, you'll want to keep in mind your foot type (i.e. narrow or wide), how much walking you will be doing, and the type of ground you are standing on, per Weiner. 
"Whether it is a soft or hard surface will determine which shoe gear is best for standing all day," says Weiser. For hard floors, Weiser recommends always wearing shoes—not going barefoot—and adds that your shoes should have a cushioned insole to prevent heel pain. "Cushioning throughout the shoe is important not only for the heel portion of the shoe but also for the sole and midfoot," he adds. 
While having the right shoes plays a large role in keeping your joints and your body healthy, it's still important to pay attention to the full picture. "Don't depend on your shoes to do it all, " Weisner says. He recommends incorporating stretching into your routine to increase flexibility and maintain core strength, which he says is essential for back health (since your back is part of your core).
If you've reviewed this list and are having trouble choosing the best walking shoe for you, consider your foot type and needs. For instance, if you have flat feet, wide feet, or other specific conditions, choose the pick that will provide you with the most support and comfort.
How we picked:
Comfort is essential when walking, so each pair we picked incorporates plenty of cushioning to keep your feet feeling great for extended periods of time.
Walking shoes need to be supportive for your arches, heels, and ankles, so only shoes that provide sufficient support across the board made the list.
No one wants shoes that break down shortly after purchase, so we chose products that stand the test of time (making many worth the splurge).
We sought advice from a podiatrist to ensure our picks meet the demands for not only walking—cushioning, arch support, and stability—but also the needs of individuals, with options suited to a range of concerns and foot types.
Our picks for the best walking shoes for women:
FAQ
Walking shoes vs. running shoes

Walking shoes are a bit stiffer than running shoes and do not tend to bend and flex in the same way; it's not a good idea to run in walking shoes for this reason.
What type of shoes are most comfortable for walking?

The type of shoes most comfortable for walking are those that provide a flatter sole with a lightweight and flexible fit. Your walking shoe should also have a secure fit, which means it doesn't shift or slide while you walk, as this can cause discomfort and blisters.
The takeaway
Walking is a great way to incorporate movement into your day, and it can have a seriously great impact on your physical and mental health. Even 10 minutes of walking a day can help you live longer. All that said, finding the right fit, style, and functionality in a walking shoe can make or break those daily strolls. Be sure to look for shoes that suit your particular needs, budget, and style.